Amgen's Spring to Ireland
Amgen's US$1 billion-plus manufacturing project in Cork, Ireland, is the latest piece in the company's global expansion puzzle to ramp up its drug delivery pipeline. It follows a five-year period which has seen the company invest more than $3 billion to boost manufacturing capacity in the U.S. The Ireland project, along with new R&D expansion slated for Cambridge and London in the U.K., targets Europe and other parts of the world.

Andy Skibo, Amgen's vice president, corporate engineering

and capital projects, says a planned expansion at the company's R&D facility in Cambridge, England, (pictured), and a new European Development Centre in London will address the company's need for R&D space in the U.K.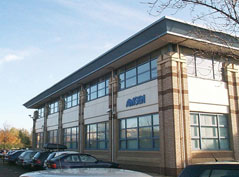 Andy Skibo, Amgen's vice president, corporate engineering and capital projects, tells Site Selection that the process that led to Cork was typical of big pharma, not just Amgen. All of Amgen's global engineering and construction flows through Skibo's group and he was asked to coordinate the project.
"It was in gestation at least two years," Skibo says. "We started initially with an exercise to locate a site for an upfront fill and finishing facility with the thought that we would acquire a site that also would have room for bulk manufacturing expansion so we would have room in our pocket if we needed it."
But as the site search progressed, Amgen's rapid corporate growth and market demands dictated a more challenging and compressed build-it-all-at-once plan.
"Once you are looking at a project of a billion dollars or more, it's a massive undertaking and there's a narrower choice of areas of the world that have the infrastructure to support it in that time frame," Skibo says. "You need large engineering resources and large subcontracting networks."
Amgen tasked outside financial consultants to conduct an initial, broad, global screening process that narrowed the field to more than 20 countries. Considerations included site size, labor availability and environmental factors. Amgen's internal site selection process took the reins at that point, Skibo says.
"We very rapidly narrowed it to three countries that made sense: Ireland, Switzerland and Singapore," Skibo says. "From that point, you delve much more closely into a broad range of factors, from pure dollars and cents to ease of start-up, availability of local resources on the engineering and construction side and availability of labor. When you get through that process, you get to due diligence related to specific sites to make sure you haven't missed anything. That led to a country and then a site within a country."
Scrutiny of these requirements gave Amgen a final twosome of Ireland and Switzerland, with Ireland becoming the ultimate choice.
"It was a very close call," Skibo says. "All three countries were very competitive in pursuing this project."
Compressing the time frame of the project presented an array of challenges.
"If you look at hiring all 1,100 employees in three and a half years as opposed to a decade, you begin to ask, 'Where will I find a very large number of college graduates with biotechnology backgrounds?' You've got to be able to mobilize and hire those folks quickly in a region without requiring moving specialists from their homes. That became a stronger driver than in the beginning when the schedule was more stretched out and it changed the complexion of the analysis."
Ireland's thriving biotech community was a factor. Amgen will hire a range from "freshly minted graduates to management types with decades of experience in the field." A number of key managers have already been hired.
While Amgen doesn't publicly disclose square footage of its properties, Skibo says the Ireland project will rival the company's Juncos, Puerto Rico, facility — currently Amgen's largest site, which is now undergoing a major expansion. In fact, Amgen used photos of the Juncos campus to illustrate the scope of its planned facility to local site authorities during its search.
"That scale played a strong role in our site selection," Skibo says. "Some countries can offer multiple sites that can work and others can't."
While plant labor costs are lower in Ireland than in Switzerland, Skibo says overall projected costs of the two sites were not much different.
"The finances overall were within the noise level of a coin toss between the two countries," Skibo says. "There were other financial issues that entered into the equation that made it noise level. If you think only of plant labor, it would have been Singapore. There's a dramatic difference between Singapore and the other two on the short list."
Skibo says one of the positive notes about the Ireland project is that it doesn't involve jobs being transferred or eliminated.
"It's a real pleasure on my side to be looking at a major new site that will have 1,100 employees and knowing that not a single job in the company was at risk because Amgen is expanding everywhere. That's not always the case when companies go offshore. This is a case of when the people back home in the shop hear about it, they're dancing for joy as opposed to worrying about what happens next."
Skibo says the new European Development Centre in London and an expansion at its R&D facility in Cambridge in the U.K. involve a more traditional site selection issue: space.
"We outgrew where we were and needed to find new sites in the same general area to expand," Skibo says
Amgen is also moving its European headquarters in Switzerland from Lucerne to Zug. Again, room to expand was the key criterion, along with proximity to Zurich's international airport.
In Ireland, Amgen expects site preparation of the site to begin by the end of the year with construction starting in the first quarter of 2007. Assembling the engineers, contractors and other personnel needed to build a project of this magnitude is an immense task. Skibo says there are a limited number of firms capable of doing it.
"We had to have a very high level picture of how we planned to execute it," Skibo says. "We will probably peak at about 1,500 to 2,000 laborers on the site, and that won't be a two to three month peak, it will be the better part of a year. There may well be just on the process blocks 500 or more engineers involved in the design. We had to evaluate who could do this and still work on similar sites. The tighter the schedule, the bigger the project, the more it enters into the equation. Someone described it as a nine-dimensional chess game and that's a fair assessment."


---
Belgium Raises the Bar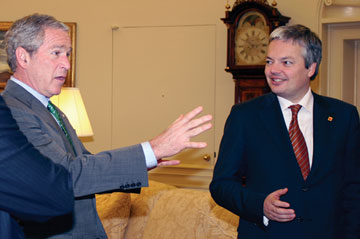 In January, U.S. President George W. Bush met in the Oval Office with Belgian Prime Minister Guy Verhofstadt and Finance Minister Didier Reynders (right) to discuss ways to eliminate double taxation of American corporations doing business in Belgium. The following day in New York, the Belgian ministers introduced a new incentive for investors in Belgium, the notional interest deduction.


elgium is seeking to differentiate itself from its peers in the European Union with the introduction of a new incentive that it says will make investors in the country more profitable. The notional interest deduction (NID) changes Belgian tax law to level the playing field between those using equity financing and those using debt financing to invest in Belgian operations. In short, all companies subject to Belgian corporate tax will be able to deduct from their taxable income an amount equal to the interest they would have paid on their capital in the case of long-term debt financing.
The NID will result in several benefits, according to the Belgian government and tax attorneys familiar with the incentive. These include a reduced effective corporate tax rate and a higher after-tax return on investment, heightened investment in Belgium and greater use of Belgian entities for centralized financing, procurement and other corporate activities.
The NID was introduced to tax attorneys, consultants and other parties in New York on January 18th by Prime Minister Guy Verhofstadt, Deputy Prime Minister and Minister of Finance Didier Reynders and other government officials. "This is not the dream of a politician, but rather a reality in legislation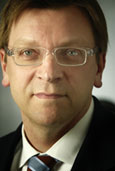 Guy Verhofstadt,
Belgian Prime Minister

since the first of January 2006," noted the prime minister. "We are the only country in Europe with such an innovative and important incentive."
Following the event in New York, Minister Reynders told Site Selection that his government is seeking a treaty with the United States that would eliminate double taxation of corporate taxes for American companies using Belgian subsidiaries as European headquarters. President Bush was receptive to the idea in talks with Reynders and the prime minister in Washington, D.C., the previous day. "We have such an agreement with Hong Kong, and it is possible to have these agreements elsewhere in Asia. But for now, Belgian companies have a gateway into Asia and Asian companies can come into Europe through Belgium," Reynders pointed out.
Meanwhile, other European markets are eyeing Belgium's notional interest deduction, but few are likely to adopt it any time soon. "It is easier to invest [risk capital] in a country with a balanced budget," notes Reynders, which has been the case in Belgium for six years; in the early 1980s, by contrast, it ran a deficit of 12 percent of GDP. Lower corporate tax rates and a streamlined, less cumbersome process for establishing new operations in Belgium add to the nation's new appeal to foreign investors. "We know it is easy to get into a large deficit, but it is more difficult to get back to a balanced budget," he adds. The reward, hopes Reynders, particularly with the NID in place, will be more foreign capital in Europe's capital.


---



Awards Recognize Franco-U.S. Investments



rench investment in the United States supported nearly 600,000 jobs in 2005, and U.S. investment in France supported almost 550,000 American jobs, according to national investment agency Invest in France. Approximately $1 billion in commercial transactions take place between France and the U.S. every business day.
In the U.S. Southeast, where much of that French investment ends up, the French American Chamber of Commerce is showcasing two companies that helped keep capital investment flowing between the two countries in 2005. The Chamber's Atlanta Chapter in February recognized Superior Essex and Michelin with Crystal Peach Awards, which celebrate transatlantic commercial ties between France and the Southeast.
Superior Essex is an Atlanta-based manufacturer of cable, wire and electrical insulation products. In October 2005, the company completed formation of a joint venture with the winding-wire division in the U.K. of France-based Nexans for the production of magnet wire. The US$18.4-million investment makes the joint venture, known as Essex Nexans, the largest producer of magnet wire in the world.
French tire manufacturer Michelin, with U.S. headquarters in Greenville, S.C., won its Crystal Peach Award for the expansion of facilities in South Carolina and Georgia. Michelin Retread Technologies is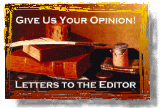 expanding its Covington, Ga., plant, where it produces pre-mold treads for a range of trucks and trailers. In Lexington County, S.C., Michelin is expanding a plant that produces tires for earthmoving equipment.
France's 2006 budget includes tax reforms of interest to investors in that country. It includes a tiered exemption from the business license tax in the first three years of amortization — 100 percent the first year, 66 percent the second and 33 percent the third. Also, as of 2007, companies will see their business license tax contributions capped at 3.5 percent of value added, which likely will cause those contributions to fall.
The government also approved or amended several tax breaks for research to promote R&D in France, including increasing the ceiling on the research tax credit from 6 million to 10 million euros (US$12 million). New labor reforms include reorganizing the 35-hour-week system and simplifying labor contracts.
A new three-year cluster development program aimed at improving France's competitiveness includes the awarding of US$1.8 billion to support 67 different innovation hubs, including such "competitive centers" as neurosciences and complex systems in Ile de France; aeronautics and space in Toulouse and Bordeaux; health in Lyons; nanotechnology in Grenoble and secure communication systems in Provence-Alpes-Cote d'Azur.