resurgence of corporate capital flowing back into Chicago has made the Second City No. 1 again — this time in the annual
Site Selection
Top Metropolitan Area Awards.
While fans of the Windy City may not throw a ticker- tape parade as they did to celebrate their beloved Chicago White Sox winning the World Series last October, the citizens of America's second-largest financial center are celebrating fatter paychecks and newly expanded places to work.
By securing more new and expanded corporate facility projects in 2005 than any other metropolitan area in the country, Chicago unseated Dallas- Fort Worth as the top destination for corporate America and made it four years out of five.
With 389 corporate projects, the Chicago- Naperville- Joliet metro area of Illinois, Indiana and Wisconsin beat out No.2-ranked Dallas- Fort Worth- Arlington, which had 309 projects. The other top 10 markets in 2005 were Houston (214), Detroit (208), Atlanta (133), Cincinnati (115), New York (102), Cleveland (101), Charlotte (96) and Minneapolis-St. Paul (95).
"The Chicago metro area remains enormously dynamic and attractive," says Paul O'Connor, executive director of World Business Chicago (WBC), the city's economic development organization. "Chicago is at the centerpoint of the American economy and is benefiting now more than ever from global trade. For North America, Chicago serves as the interconnection point of commerce between Asia and Europe."
No project better illustrates Chicago's resurgence than the new global headquarters of
CNA Financial Corp.
With an announced company investment of US$50 million, the 100- year- old, $10- billion- a- year company is retaining 3,000 downtown jobs in a 1.15 million- sq.-ft. (106,835-sq.-m.) building in the East Loop submarket.
Chicago Mayor Richard Daley announced recently that the city had struck a deal with CNA so that its headquarters could remain in the city.
The deal calls for the redevelopment of the company's 45- story tower at 333 S. Wabash Ave., the creation of 200 new jobs and a total investment — including city money — of $63.6 million. About $13.7 million of these funds will be in the form of tax credits and assistance.
CNA, the seventh largest commercial insurer in the U.S. and 14th largest property and casualty insurer, has net assets exceeding $62 billion. Its decision to remain in a 34- year- old building between East Jackson Boulevard and Van Buren Street is a vote of corporate confidence in the long-term viability of the East Loop.
"We always knew that staying in the city would make aesthetic sense and would be the best solution for our employees," says Tom Pontarelli, executive vice president and chief administration officer for CNA. "Any time you move, it is disruptive. Moving even 20 miles [32 km.] to suburban Chicago would have had a huge impact on people's lives and could have caused a lot of turnover."
Pontarelli, who oversaw the site selection process, says that several things sealed the deal for Chicago: overwhelming support from Mayor Daley's office; the building's close proximity to DePaul University and other colleges; the generous tax increment financing (TIF) package offered by the city; convenient access to bus and rail transit; proximity to company employees; and the opportunity to renovate and manage a landmark facility that has been a fixture in Chicago's skyline since 1972.
"We never tried to play games with this project," Pontarelli says. "We never pretended that we would leave Illinois. We were only talking about deals that were real. We looked at several deals in the Chicago suburbs, but we were not going to move to Des Moines."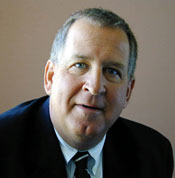 Tom Pontarelli, executive vice president and chief administration officer for CNA
Pontarelli noted that CNA considered potential headquarters locations in the western Chicago suburbs of the Interstate 88 corridor, but in the end it made the most sense to remain in the city.
Pontarelli also says that the deal would not have occurred without the assistance of The John Buck Company, which served as lead advisor on the project. "John Buck is the leading developer, property manager and strategic advisor in the commercial brokerage industry in Chicago," he adds. "They have managed this building in Chicago for a long time, and they will be the leasing agent. They helped us assemble the team of interior architects, contractors and design experts."
Leopardo Construction and Powell/Kleinschmidt architects are working with John Buck to reposition the tower as a class B building with class A features. The facility currently has a 21.5-percent vacancy rate.
Upon completion of renovations at the historic, red structure, CNA will occupy 750,000 sq. ft. (69,675 sq. m.) and lease another 300,000 sq. ft. (27,870 sq. m.) in the building to multiple tenants. The Chicago Housing Authority is expected to take up half of the multi-tenant space as part of the agency's consolidation.
Rental rates in the refurbished CNA building will be $23 to $25 per sq. ft., slightly higher than the $20 rate that is the current average in the East Loop.
"We are still in the process of moving our data center out of that portion of the building," says Pontarelli. "We are building a new data center in the suburbs, dictated by business continuity and disaster planning. We do not want to have the data center in the same place as our headquarters."
The new CNA data storage and distribution center is being built at Meridian Parkway and Commons Drive in Aurora in Kane County. The 70,000- sq.-ft. (6,503-sq.-m.) facility is set to break ground in June and will cost $7.6 million to build.
WBC's O'Connor says that the CNA investments illustrate the transformation occurring throughout the metro area. "The Chicago economy has reinvented itself into more business services and more white- collar skill sets," he says. "High-end financial, IT, creative and strategic jobs are strong and growing in numbers here.
"Companies that abandoned the city 30 years ago are coming back to the downtown and reinventing it," he adds. "They are revitalizing and rebuilding the city and its neighborhoods. They are drawing top talent back to the city, and that, in turn, is bringing the companies back."
Other companies committing to large facility investments in Chicago in the past year include
Mittal Steel USA
,
Fifth Third Bank
,
William Wrigley Jr. Company
,
CDW
,
TTX
,
GlobalNetXchange
,
Google
and even one that may surprise a lot of New Yorkers: the headquarters of former New York Mayor Rudy Giuliani's national financial advisory firm,
Giuliani Capital Advisors
.
Greater Chicago is bucking one other trend gripping the Midwest — the steady decline of manufacturers. According to a 2006 forecast by William Testa, vice president and director of regional programs in the research department of the Federal Reserve Bank of Chicago, "Not all of the surrounding Midwest manufacturing activity is moribund. The region's capital goods industries, such as the machinery and equipment industry, are expanding."
Testa also reports that "Chicago's vaunted business and professional services industry is once more reporting strong employment growth. Though it has much catching up to do from its poor performance in recent years,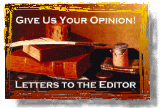 Chicago's year- over- year job growth in this sector is exceeding the nation's."
When asked what's next for Chicago, O'Connor outlines some ambitious plans. Mayor Daley wants Chicago to host the 2016 Summer Olympic Games, WBC wants to position Chicago as a global leader in nanotechnology and food-related biotech. And the city plans to roll out the welcome mat for Chinese investors.
"The next thing we're looking for is the next wave of foreign investment as China puts more money into the U.S.," O'Connor says. "This will be real ad hoc and kind of sloppy in the beginning, but we have to convince the Chinese that this is a great place to do business."
O'Connor says he plans to approach the Chinese the same way he approaches investors from North America: "We have to go back to the basics in terms of explaining our assets. We feel like we are still sort of a secret here."