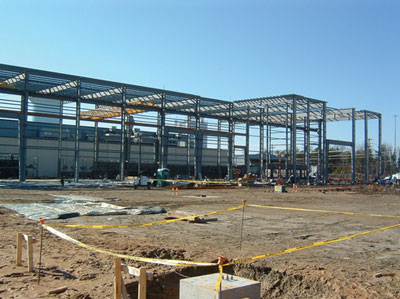 Polymer Group Inc. is expanding its plant in Mooresville, N.C., by $40 million and 49 jobs. The factory produces nonwoven materials used in a variety of medical and industrial applications.
ean Smith became a legend in North Carolina by guiding his Tar Heel basketball teams to unprecedented greatness. In the world of college hoops, Smith's program was considered a dynasty.
It's not too early to start using the "D-word" when talking about an unprecedented string of victories racked up by another North Carolina program. Statesville and Mooresville, two small towns north of Charlotte, have accomplished for economic development what Smith did for UNC basketball.
For the second year in a row, the Statesville- Mooresville area in Iredell County, N.C., has claimed the No. 1 ranking in
Site Selection
's annual Top Micropolitan Area Awards.
Formerly called "Top Small Towns," the Micropolitan Awards honor those communities of 50,000 people or fewer for their ability to secure new and expanded corporate facility projects.
Of the 3,142 counties in the U.S., the Census Bureau classifies 674 of them as micropolitan areas because their local economies are largely self-sustaining. Since 1999, no micropolitan in America has done the job of economic development any better than Statesville-Mooresville.
Iredell County continued this run in 2005 by amassing 40 corporate facility projects that had at least $1 million of capital investment, 20,000 sq. ft. (1,858 sq. m.) of new floor space or 50 new jobs.
Altogether, the 40 announced facility investments in Iredell accounted for US$350 million in new corporate space in 2005.
Rounding out the Top 10 Micropolitan Areas for 2005 were Tupelo, Miss., with 25 projects, followed by Batavia, N.Y. (17); Lexington- Thomasville, N.C. (16); Cullman, Ala. (14); Lincolnton, N.C. (14); Plattsburgh, N.Y. (11); Greenville, Tenn. (11); Marion, Ind. (10); Wapakoneta, Ohio (nine) and Celina, Ohio (nine).
The largest capital investment projects in Iredell last
year were either corporate headquarters or manufacturing plants. The biggest were
Lowe's Companies
' new $110-million, 500- job announcement at its corporate headquarters;
NGK Ceramics USA
's $60- million, 50- job expansion of its manufacturing plant; and
Polymer Group Inc.
's (PGI) $40-million, 49-job expansion of its nonwoven materials factory.
"We are implementing plans to grow in every major region of the world, and Mooresville is vital to our success," said James L. Schaeffer, CEO of PGI. "We have a longstanding, successful relationship with North Carolina and have found that the skilled work force, low cost to do business, and support from state and local officials have made it a great fit for our company."
PGI, with annual sales exceeding $844 million, is one of the world's largest manufacturers of nonwovens for use in medical, hygiene and industrial applications. The company is installing a new production line in Mooresville to meet growing customer demand for its products in North America.
PGI operates 21 factories around the world including two in North Carolina, employing a total of 421 state residents. The Mooresville plant currently employs 170 workers.
Dennis Norman, vice president of strategic planning and communication at PGI headquarters in North Charleston, S.C., says the Mooresville site was chosen because "we already had our spunmelt technology there, where we take polypropylene pellets and use them to make plastic products. Mooresville is also the headquarters of our North American R&D facilities."
By selecting the Mooresville site, "we are able to get more out of our existing operations," Norman says. "Plus, we received an excellent benefits package from North Carolina. The overall incentives package from the local and state agencies was very attractive. The local economic development group [the Mooresville- South Iredell Chamber of Commerce] was also very involved in this project, and they were extremely helpful."
The incentives included a $150,000 grant from the state's One North Carolina Fund. Participating agencies in the deal included the North Carolina Department of Commerce, Town of Mooresville, Iredell County government, North Carolina Community College System and Duke Energy.
Melanie O'Connell Underwood, executive director of economic development for the Mooresville- South Iredell Chamber, says that 2005 was only the beginning for her community. "We have doubled in population over the last 10 years, and we will double in population again by the year 2016. There will be more than 40,000 people living in Mooresville within the next 10 years," she says. "If you count the unincorporated parts of South Iredell, we will grow to 59,000 residents by 2009."
Underwood admits that the presence of Lowe's — a $36.5- billion- a- year company — is "the engine that is driving the train. For one thing, when people come here to work for Lowe's, their spouse usually also goes into the local work force."
The other big impact on Mooresville is the rapidly growing motorsports industry connected to the exploding popularity of NASCAR. "The motorsports industry is still growing a lot in Mooresville," Underwood says. "NASCAR racing teams and their suppliers are still locating here. Plus, we just had an announcement that our local Belmont Abbey College is starting a motorsports program to train students who will work in this industry."
The next challenge for Mooresville, Underwood says, is to secure more industrial land and buildings to use in business recruitment, particularly before land becomes too expensive. Land within the city limits currently sells for about $42,000 an acre, she says, while property near Lowe's is going for $300,000 an acre.
Statesville, the other half of the Top Micropolitan Award-winning community, also enjoyed a banner year. Leading the way was Lowe's' announcement that it will expand its Statesville distribution center. The $12- million, 50- job expansion is expected to be completed by this spring. The regional warehouse currently employs some 800 workers.
The 1.15- million- sq.-ft. (106,835-sq.-m.) facility opened in 1996. The expansion will add another 324,000 sq. ft. (30,100 sq. m.) and will allow the plant to handle additional inventory including major appliances that will be sold at Lowe's stores.
"Lowe's Statesville distribution center has played a key role in the past nine years in getting our customers the products they want, when they want them," says Mike Mabry, executive vice president of logistics and distribution for Lowe's. "Because of the great work force in the Statesville area, we're pleased to be able to create more jobs and enhance our investment in the state."
Terry Orell, interim executive director of the Greater Statesville Development Corp., says his town is growing "because we are a very diverse community in terms of the businesses we have here. The intersection of Interstate 77 and Interstate 40 is here. That gives distributors an opportunity to take a straight run to Los Angeles, the Northeast and the Southeast."
Orell also notes that the local work force has made a "good redirection of its capabilities from textile and furniture manufacturing into metal- working and technology businesses that need the skills of people who make a high- quality product."
When asked what advice he would give to other small towns, Orell said: "Know what you do well and what you don't. Continue to look for jobs that suit the marketplace and keep it as diversified as possible. And work with state and local governments to make sure that work- force training is always there to meet the needs of changing companies that otherwise might have to leave your area or downsize."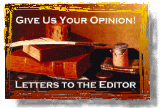 Statesville- Mooresville is not alone in its sterling small- town performance in North Carolina. With the Lexington-Thomasville micropolitan area ranking No. 4 and Lincolnton tied for No. 5, North Carolina boasts three communities in the top six micros in the nation.
Jim Fain, secretary of the North Carolina Department of Commerce in Raleigh, says that is no accident. "First of all, we are blessed with a lot of great local economic developers," he says. "UNC- Chapel Hill offers a basic economic development curriculum that virtually all of us have been through. The state economic development association is very strong and hosts a regular 'best practices' forum. Plus, we have a lot of longtime professionals in this business in North Carolina."
The bottom line, says Fain, is that North Carolina "is prepared to compete very aggressively for industry. That puts us in a position to help both our micropolitans and our metropolitans. We have worked very hard to promote teamwork between our state, local and regional groups. And our governor [Mike Easley] has certainly supported us."
Some would call that a recipe for a dynasty.