ilicon technology specialist Intel's vast real estate portfolio includes 49 million sq. ft. (455,210 sq. m.) stretching across 200 locations in over 50 countries. A diverse company, Intel encompasses a variety of products and services.
"When people think about Intel, they certainly think about microprocessors, but we have 12 major business units which we break into 25 divisions,"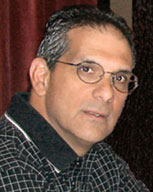 Jack Moretti
says Jack Moretti, Intel's corporate strategic planning manager. "We have more than 450 products and services we market to consumers around the globe."
Growing globally, Intel's diverse business units are involved in 30 or more location searches annually.
In an effort to streamline those location searches, Intel has a team that has spent the last three years developing a Location Research Tool (LRT), an automated location analysis database that assists the company's business units with the early steps and process of site selection by delivering customized intelligence on potential sites.
"We at Intel stress the difference between research and intelligence," Moretti says. "There are plenty of sources to purchase research. We take available research and through our internal processes we internalize the material for application at Intel."
Intel has always maintained a large compilation of location intelligence, but the LRT now gives its business units a method to efficiently mine pertinent data in a consistent format in a timely fashion. Now, if a particular business unit is seeking information on experienced labor in Bangalore, India, for example, they can retrieve it as fast as a Google search.
The tool's user interface asks a series of high- level questions which allows users to go into as much detail as they desire.
"It gets the user to the point of data as quickly as possible," Moretti says. "They can cipher out what they don't want and cipher in what they want. If they are researching a country – for example, China – they can ask for reports on China and the database will offer all available reports. It has the ability to compare cities and job classifications."
Jeff Wheeler, a program manager with the enterprise location plan team, is one of many team members who participate in location research and intelligence gathering. Wheeler says the tool, when combined with data provided by Intel's Global Site Selection and Development Team and Staffing Market Intelligence data, allows Intel to make informed site decisions faster, improving efficiency and drastically cutting time to market.
While it does not make the site decisions, the LRT becomes a filter to narrow potential sites to a short list that meets Intel's specific requirements.
"Our design team tried to make it as user friendly as possible," Wheeler says. "We provide enough information to help users whittle down to a short list of locations. All of the information in the tool is intelligence that has been sanitized and is applicable only to Intel."
The database is robust and is heavy on human resources categories such as labor availability and costs, turnover rates, future labor market projections, talent pool assessments, job classification assessments and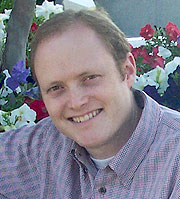 Jeff Wheeler
number of recent college graduates. It also details categories such as technology availability, infrastructure availability and costs, business risks, geopolitical issues, currency valuations, market attractiveness and quality of life. Logistics information is also available, including availability of air, ground and rail transportation.
"We look at the costs of operating in a country, business and government risks, and what technology companies are doing," Moretti says. "The world is a big place to cover and keeping the database up to date is our biggest challenge. Our internal key stakeholders such as Site Selection, HR, IT, Corporate Real Estate, Logistics and Security have the critical task of keeping the data fresh."
The end result is a synthesized repository of location intelligence – far better than what they can buy from consultants. General location research is not specific enough.
"The ability to provide specific data tailored to our needs is what makes this tool a competitive advantage to Intel," Moretti says. "We go through a strategic planning process twice a year using location analysis and this tool has proven to be a tremendous help. Our business units do a location plan every six months, revising their strategies if necessary, and more and more they use the location research tool to either validate their strategies or use it as motivation to make a change."
An example of an Intel site choice aided by location intelligence is the
US$300- million semiconductor assembly and test facility
that was announced for Ho Chi Minh City, Vietnam, in February.
"Evaluation of labor markets is an Intel core competency," Wheeler says. "What we are looking for is very specific and we have tools and techniques to drill down to what types of positions we are hiring and how many and what type of positions our competitors are hiring."
The team diligently goes through the location analysis processes with Intel's business units.
"Location is a real asset to the company and will continue to be," Moretti says. "We have demonstrated shareholder value in integrating location strategies with business plans."