echnology development is being pushed to its limits in sprawling research parks around the globe. Many of these bastions of innovation focus on particular sciences ranging from aerospace to biotech to information technology. Some take a more broad-based approach, providing incubators that spur start-up companies derived from university-based tech transfer.
Whether these parks are affiliated with universities, hospitals, or private enterprises, many of the breakthroughs achieved in these architectural wonders will likely be major economic engines of the future.
Many established research parks are attracting large investments from high-profile firms such as
Google
and
DuPont
while others in the planning stages are still courting private industry partners in hopes of providing needed capital and momentum.
Following is a look at some recent developments related to research parks around the globe.

Hong Kong Plans Solar Center
DuPont
, a major supplier to the solar energy sector, is taking a major step forward in the industry with construction of a new research center at the Hong Kong Science Park and a manufacturing plant in Shenzhen. Both will support the company's rapidly growing presence in the photovoltaic solar energy industry. DuPont will be the anchor tenant in a Solar Energy R&D Support Center being developed by the Hong Kong Science & Technology Parks Corp.
The Hong Kong Science and Technology Parks Corp. will take the lead to establish the center at the Hong Kong Science Park to assist the development of solar energy and related technologies in Hong Kong and the Pearl River Delta region. DuPont will join the center as the first anchor tenant by locating its Global Thin Film Photovoltaic Business/ R&D Center there. At the same time, the Shenzhen Municipal Government will collaborate with Hong Kong to provide land and other facilities to support the downstream development and manufacturing of solar energy products.
"We are pleased that DuPont has chosen to locate its Global Thin Film Photovoltaic Business/ R&D Center in Hong Kong," said John C. Tsang, financial secretary of the Hong Kong Special Region Administrative Government. "The decision reinforces our position as a prime location for innovation and technology-based companies in the region."
DuPont expects growth in the photovoltaic market to exceed 30 percent in each of the next several years. The company has made significant investments in product development and capacity expansions to help keep pace with the demand.
"DuPont is pleased and honored to be a part of this joint collaboration with Hong Kong and Shenzhen because we share a commitment to meet the needs for renewable energy as this region continues to grow," said Douglas Muzyka, president, DuPont Greater China.
The Hong Kong Science Park opened its first phase in 2004 and its second phase in 2007. The third and final phase is set to begin operation in 2011-2012. The entire project represents a $1.5-billion investment covering (22 hectares) on the Tolo Harbour waterfront in the New Territories adjacent to the Chinese University of Hong Kong. When complete, the park will contain 3.5 million sq. ft. (330,000 sq. m.) of lab, office and support space.
"The range of services developed by Hong Kong Science and Technology Parks Corporation (HKSTPC) to date has widened Hong Kong's economic base," says E. Anthony Tan, HKSTPC's CEO. "HKSTPC will continue to develop those services and harness the support of potential partners locally, as well as in the Mainland and overseas, to support the economic and technological development to establish Hong Kong as a world-class technology and innovation hub."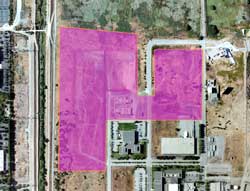 Proximity Propels Google to NASA Park
Google's David Radcliffe can stroll out the door of the search engine giant's Mountain View, Calif., headquarters and in a few minutes be on the site of its planned campus at the NASA Research Park at Ames Research Center. That proximity is what led Google to sign a 40-year, $146.4-million lease to develop 1.2 million sq. ft. (111,480 sq.m.) of space on 42.2 acres (17 hectares) of undeveloped land.
"The site is contiguous to our campus in Mountain View and it was an absolute natural extension for us to secure this much undeveloped land to secure our future growth," Radcliffe, Google's vice president of real estate and workplace services, tells
Site Selection
. "It's literally a short walk from the building I'm sitting in."
Google and NASA have been collaborating on the project since September 2005, when they announced plans to work together on a variety of technology-focused R&D activities. NASA and Google signed a memorandum of understanding that year, launching negotiations for this development in NASA Research Park. While there was subsequent speculation the project may have been put on hold in the ensuing years, that was never the case, Radcliffe says.
"Negotiations really didn't start in earnest until about 12 months after the memorandum of understanding was signed, and the actual negotiations took a little over a year," Radcliffe says.
The process, which took about 18 months,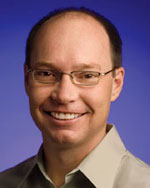 was an exhaustive effort by both parties, Radcliffe says, to make sure it was a market-conforming deal and that it complied with NASA's environmental impact statement.
"It was a steady negotiation that finally reached a conclusion a few months ago and then went off to Washington for final approval," Radcliffe says.
When complete, the NRC Google campus will be home to about 4,000 employees, providing synergies to its 2-million-sq.-ft. (185,800-sq.-m) headquarters. Google has not released investment figures for the project. The new campus will not replace Google's current facilities, but exactly who moves to the NRC campus is yet to be determined.
"Google is constantly moving people around, and from a net perspective, we consider it to be growth space, but [as to] who actually sits there, time will tell," Radcliffe says. "The synergies we get from having our employees in close proximity are a tremendous benefit. Having all of our engineers in one area allows us to bring our groups tighter together and re-form them when needed."
Google did its due diligence and took a hard look at the marketplace, but Ames was always the clear frontrunner for the development.
"It was such a natural win for both parties that all the other sites were quickly dismissed," Radcliffe says. "I have to give hats off to NASA. In its original plan, they included a TDM [transportation demand management] clause which drove available parking down low. We had to work hard with them to get the density of employees we wanted, but still adhere to their plan. Some light rail and mass transit that access Ames will help."
The entire process went smoothly, which bodes well for the new partners.
"It's one of those things that when you finish a lease and realize you are in a 40-year partnership, you hope you are in better position than when you started, and we believe we are," Radcliffe says.

Lease Could Extend to 90 Years
Under the terms of this enhanced-use lease (EUL), Google will pay NASA an initial base rent of $3.66 million per year based on appraisals establishing fair market value of the land. NASA will use the proceeds to cover the full cost of the lease, and the balance may be used for capital revitalization and improvements of the real property assets at Ames.
The lease provides for periodic escalations and adjustments of rent. Google may extend the lease for three 10-year terms.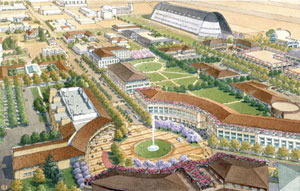 After that, NASA and Google may agree to extend the lease two additional 10-year terms. If all extensions are exercised, the lease term will be a total of 90 years. NASA will retain control over the project during its construction phase, including approving the design, issuing building permits, conducting inspections and monitoring construction.
Construction will proceed in three phases. The first phase is planned to begin by the end of September 2013, the second phase by 2018 and the third by 2022. While the majority of the development will consist of office and R&D space, Google also plans to construct company housing and amenities such as dining, sports, fitness, child care, conference and parking facilities for its employees, as well as recreation and park facilities and infrastructure improvements for NASA's use.
Since signing the MOU in 2005, NASA and Google have begun collaboration on several joint projects. The Planetary Content project develops software that makes it easier for the science community to publish planetary data via the Internet. This project has already provided high-resolution lunar imagery and maps to the Google Moon program and resulted in the "NASA" layer in Google Earth.

Ames Launched Nearly 70 Years Ago
NASA Ames Research Center today is a leader in nanotechnology, information technology, fundamental space biology, biotechnology, thermal protection systems, and human factors research. It was established in 1939 as the second laboratory of the National Advisory Committee for Aeronautics and was renamed the NASA Ames Research Center with the formation of NASA in 1959.
When the U.S. Air Force closed Moffett Field in 1994, NASA took over nearly 1,500 acres (607 hectares). Along with the cities of Mountain View and Sunnyvale, it developed a plan to transform the property into an R&D center. That plan calls for an integrated campus with government, academic and industry partners.
"Our grand vision is to have academic and industry partners to build on site here," says Mejghan Haider, division chief of NASA Research Park. "We are in discussion with a university consortium to build a campus here on our south campus."
Haider says the university campus would include housing, a key component to mitigate traffic.
Google will be far and away the largest tenant at NRP, which currently has about 50 partners leasing space ranging from 500 sq. ft. to just over 10,000 sq. ft. (47 to 929 sq. m.).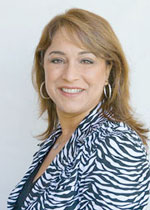 "There is a large life sciences staff here, so there is a lot of potential for having a large biotech company or a cluster here."
Ames and the Kennedy Space Center have a unique leasing authority to lease underutilized space to collaborative partners. About 1,100 people currently work at Ames. Full build-out of the site could raise that total to 7,000.
Haider says about 99 percent of NRP's existing space, approximately 250,000 sq. ft. (23,225 sq. m.) comprising the historical buildings, is occupied. Other buildings have been mothballed and are due for demolition.
She says NRP is not in the real estate business, but instead seeks programmatic partners that come in either working with NASA on some aspect of technology or having a strong potential to enter into a technology partnership.
"We are faced with the challenge of not really having existing space on site," Haider says. "Our biggest challenge is to accommodate new prospects until we have future developments by our partners."
An environmental entitlement study conducted during 2000-2001 determined the NRP has a maximum of 4.2 million sq. ft. (390,180 sq. m.) of space for new construction of housing, R&D facilities, offices, labs and classrooms. Google's project, the first major new construction at NRP, will take 1.2 million sq. ft. (111,480 sq. m.) of that total.
Haider says the Google-NASA deal is the largest public-private partnership in the federal government. She says the announcement has generated considerable positive publicity about NRP, with developers seeking more information.
"They mostly want to know details about the park and are trying to put in their names. Our position is that we are not doing development, our partners are."
Haider anticipates NRP's future will include development of a biotech cluster.
"There's a strong push for having the biotech industry, both within the agency and the fact that the South San Francisco area is so saturated with the biotech industry," she says. "NASA has a very rich and strong background in biotech at Ames. There is a large life sciences staff here, so there is a lot of potential for having a large biotech company or a cluster here."

Québec's R&D Nerve Center
As Québec City observes its 400th anniversary in 2008, the city is fortifying its growing reputation as a center of life sciences research. A cornerstone of the historic city's planned development is NeuroCity, a research park dedicated to neuroscience to be developed around Centre Hospitalier Robert-Giffard,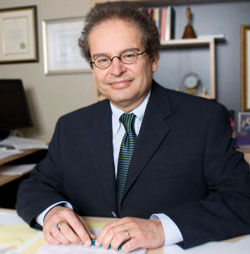 a psychiatric hospital affiliated with Laval University. Both the hospital and its affiliated neurological research center were founded by the Sisters of Charity order of Catholic nuns.
NeuroCity was launched in existing facilities at the hospital a year ago with 400 neuroscience researchers, but plans call for a C$250-million (US$244-million) research park to be developed over the next decade, creating a projected 4,000 private-sector and academic jobs. NeuroCity will be developed in four phases, with the first building slated to open by the end of 2009. NeuroCity is the brainchild of Dr. Michel Maziade, scientific director of the Centre de recherche Université Laval Robert-Giffard. Maziade is one of the world's leading researchers in neuroscience.
"Our number of researchers has doubled in the past five years, and I want to double the size of our university-based research in the next three to four years," says Maziade. "We can do that, but not in the current system. We have to develop a new complementary business system to support the growth of this type of science. Our research will be the motor for economic growth here. The Sisters see the project as a continuation of their mission since they founded the hospital and research center."
Maziade believes NeuroCity will be home to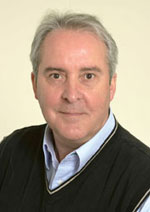 tangible investments by Big Pharma by the start of 2010. He says talks with pharmaceutical companies about investments are progressing, spurred by longtime relationships.
"We already have collaboration at the project level with several pharmaceutical companies, both in clinical research and in basic research," he says.
"Our goal is to create an economic cluster related to neuroscience," says Raynald Bourassa, director general of NeuroCity Corporation, a private, non-profit corporation.
Bourassa envisions that, once complete, NeuroCity will see collaboration among academic and private researchers on development of treatments for a variety of neurological disorders. The park will be developed in a swath of land measuring half a square mile (1.3 sq. km.) in an economically depressed area surrounding the hospital. NeuroCity's goal is to develop and attract life sciences companies, especially pharmaceutical and medical device firms.
Bourassa says NeuroCity will move beyond old academic models to develop alliances with universities in Europe and Asia.
"The old academic-research-business model cannot support economic development," Bourassa says. "It's become too complicated. Québec City has a high ratio of researchers and we have to create a product to keep them here and to bring them back here from all over the world."
Bourassa says NeuroCity will create a framework to provide the appropriate environment and infrastructure for researchers in which flexibility, achievement, value creation, integration and community become core values for economic development.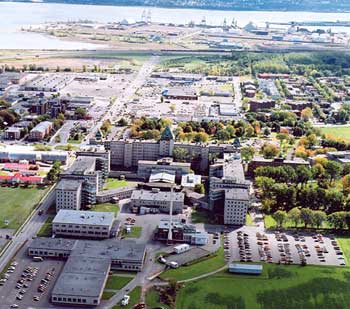 Personal Ties
Bourassa expects to announce a C$50-million private investment this summer to create the first building phase of NeuroCity, a 160,000-sq.-ft. (14,864-sq.-m.) R&D center. He makes a clear distinction between NeuroCity and Toronto's MARS development, one of Canada's best known science parks.
"MARS is a building project where some scientific developments will take place. NeuroCity is a science project that will develop some buildings."
Bourassa, who is on the executive committee of the Pole Québec Chaudiere-Appalaches economic development agency, came to the NeuroCity project after several years as executive vice president of OmegaChem, a Québec City-based manufacturer of organic compounds for pharmaceuticals. He also has a personal motivation for becoming involved with NeuroCity.
"My mother has Alzheimer's and my feeling is that I want to help build something different," Bourassa says.
Québec City had been looking for a way to redevelop this section of the city prior to the NeuroCity conception.
"NeuroCity is being developed in a section of the city that did not evolve at the same rate as the rest of the city," says Pierre Lovoie of Québec City's Economic Development Division, who has been in charge of the city's end of the project. "It has always been a sector that the city wanted to improve. The area had a hospital, but the commercial structure has been weak in this area."
Québec City acquired 800,000 sq. ft. (74,320 sq. m.) of land around the hospital in 2005 and began determining possible uses.
"Almost at the same time, Dr. Michel Maziade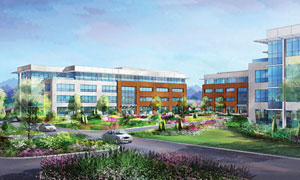 contacted the city and said, 'We are doing major research on the brain here and maybe it could serve the city,' " says Lovoie. "Of course, we gave an ear to the project, and since then we have been working together to make Neuro-City a reality. The advantages are numerous. You take something that is already in the sector and develop it. There are people all over the world who do this kind of research who may be attracted by this type of research center. These are good-paying, high-tech jobs. The location will facilitate networking."
Lavoie says land owned by the city allows for the project to expand. This might include spin-off projects and housing for patients, students and researchers. In all, there is potential for development of 1.9 million sq. ft. (176,510 sq. m.) of building space.

Science Parks Growing Across the U.S.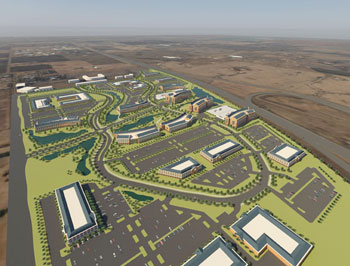 Life sciences parks are sprouting up or expanding across the U.S., some in regions where the concept is completely new.
South Dakota, not especially known for its biotech prowess, will be home to a major new research park in a few years.
Sanford Health
, based in Sioux Falls, S.D., is the largest healthcare system between the Mayo Clinic in Rochester, Minn., and Denver. It includes 23 hospitals and a wide variety of other facilities. The company broke ground in early June on the Sanford Research Park, a 185-acre (75-hectare) facility in Sioux Falls that will have space for more than 2 million sq. ft. (185,800 sq. m.) of research, office and light manufacturing buildings and could employ up to 6,000. Sanford expects the first phase to be completed in 2011.
The Donald Danforth Plant Science Center in St. Louis is building a new research park, the Bio-Research & Development Growth Park (BRDG Park). The first of three new buildings will house 118,000 sq. ft. (10,900 sq. m.) of lab and office space, and will be built by developer Wexford Science & Technology. The BRDG Park will support the needs of start-up plant and life sciences companies.
Decades of Conway Data research and reporting on technology centers can be accessed at
www.sitenet.com
.