S
ince being founded 125 years ago as the National Cash Register Company, NCR Corp., based in Dayton, Ohio, has seen its share of changes, from the onset of electronic data management to its divestiture of the Teradata Data Warehousing division in 2007. But one unchanging precept has been its laser-like focus on customers, whether they be of the corporate variety or, ultimately, each one of us. Today the company is the world's leading provider of ATMs, retail self-checkout and other assisted- and self-service solutions, employing more than 23,000 people in 116 countries.
Among its most recent agents of change are two customer care centers of excellence being established in Budapest, Hungary (a $14-million, 130-job project serving EMEA), and Atlanta, Ga., where the company in October announced it would invest $15 million to co-locate an NCR Learning Center and its Customer Care Center hub for the Americas region with the company's existing Global Service Materials operation in Peachtree City, near Atlanta's Hartsfield-Jackson International Airport.
The company will also expand its operation in the City of Duluth, in Gwinnett County in northeast metro Atlanta. All told, the two interrelated service projects will create a customer service center of excellence that in turn will create 916 jobs by the end of 2010. A spokesman says between 60 percent and 80 percent of the new jobs will come at the Peachtree City facility. Among the reasons cited for the location choice were the international airport, and the metro area's thriving business community and large, multilingual work force.
The organization led by Jeff McCroskey, vice president and chief procurement officer for NCR, oversees corporate real estate as well. In a November interview, he shared his thoughts on how NCR manages its portfolio of properties, and, most importantly, serves the people who inhabit them. Asked to characterize the corporate property portfolio, he explained how the company has built on its longstanding reputation in the retail and financial industries to enter a whole new family of sectors.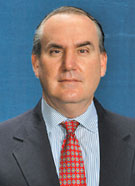 Jeff McCroskey:
Since the divestiture of Teradata, we've adopted this deep and wide self-service strategy – expanding into the healthcare, travel, entertainment and gaming industries, while continuing to expand globally and enhance our core businesses in retail, hospitality and financial services. With all those machinations, you can see how dynamic our real estate situation is. For me, another part of the real estate piece as we grow has to be profitable growth. Equally important, where I have a greater impact, is driving a sustainable and leading cost structure. We have a factory in Beijing, several contract manufacturing relationships in Taiwan, Malaysia, Singapore and China. Asia is a big piece of our equation. We've been highly successful in doing multiple transactions the last several years around restructuring the portfolio, weighted toward leases as opposed to owned.
Site Selection: Walk us through the site selection process for this Atlanta project.
JM:
There are a few things we look at when we make the real estate decision. First and foremost, the customer, which leads into our Strategic Long-Range Planning [SLR] process – strategies to enhance and improve the customer experience for existing customers, as well as to acquire new customers. Our real estate organization, as a support organization, provides some of the pillars to the top-level strategies that the global sales and marketing team pulls together.
Some key criteria are: What capabilities are required in terms of human capital and physical capital? And how do we ensure alignment between the two, and, most importantly, the customer. When looking at the opportunities, a big driver for us is "Where can you source talent?" We will look and see if it's engineering talent, training, customer engineering, product management, marketing talent or procurement talent. That varies by region within the U.S. even. There are universities that have strong electrical engineering programs, and some have strong procurement programs. We look at where we can hire the best and most talented resources. Where do they want to be? Georgia was attractive to us. We looked at demographics, universities, programs the universities have at the R&D level.
Ways we can improve the customer experience – that's probably the single greatest driver for us.
We have to be located close to a major airport, cutting down on transportation time, and ensuring we have the capability and flexibility to deliver on customer requirements. We need the ability for an employee to get on an airplane and travel to a customer site. Also, we look at what type of incentives the local and state governments are willing to provide, to demonstrate their ongoing commitment to attracting top talent to their communities.
SS: Describe the benefits to proximity between the company's service side and its materials and manufacturing side.
JM:
Look at what we deliver to our customers – hardware and electronic content. Look at our devices, their complexity, and their value to the customer. The intelligence in the system is not only the hardware, itís the software. When you look at our devices, at their electromechanics, you have to have individuals that understand the complexities down to the part level. The education piece is ensuring the customer benefits from buying from us, the know-how of the field engineers if the machine requires any type of service. But the other piece is they need parts fulfillment from a central location. In order to bring together the fulfillment side and those working in the field, itís somewhat of a no-brainer to us to have that where our largest fulfillment operation is, in Peachtree City. Why not have the education operation there as well? We can say to our field engineers and customers, "Here's how the distribution center works, how the products work, how they're stored, picked and moved out to you." The ability to train in the education center, tour the warehouse and interact with colleagues made good sense.
SS: How does this project compare and contrast with the Budapest project?
JM:
Our facility in Peachtree City is largely a central distribution center for parts and logistics, and fulfillment, in the Americas. Budapest is a manufacturing facility. In fact, Budapest supplies our distribution centers around the world with value-added parts. When we looked at Budapest, there were a few drivers: one, several companies that pioneered the Hungarian experience around Eastern Europe, made it a viable location for manufacturing. We have a keen interest in ensuring we were able to support some of the highest-growth countries over the last three or four years, supporting former satellite Communist countries as they emerged, and the population became more "banked" – establishing bank accounts, carrying cash, having cash requirements. There is a talent pool in Budapest: a good university to recruit from, a labor force that was familiar with building complex products on the manufacturing line, and supporting countries such as Russia, Romania, Bulgaria and Poland, where there is good growth.
SS: What other new facility or expansion projects has the company announced in the past two years?
JM:
It gets back to the talent pool, and being close to the customer. In China, Malaysia too – a lot of the expansion in that part of the world is generally around the sales and marketing deployment. Russia is a big one for us, where we're building out a service organization. Weíve had to add sales capabilities, ensuring where we locate our sites, ensuring we have it staffed properly, ensuring that it represents not only NCR, but the local requirements, and has internal capabilities to facilitate interaction between the sales and services organizations. They work hand in glove, so you have to ensure that the hub allows that facilitation, and the critical mass of people to staff the hub. "Think globally, act locally" is very, very true.
A member of our team that supports EMEA will ensure those discussions actually happen between the corporate, local and functional organizations when we're out doing site selection. The strategy mapping goes back to customer requirements. For me, ensuring that integration between the functions within the company are agreed to prior to pulling the trigger is essential to site selection. We have a council here: HR, global operations, procurement, IT, legal, global sales and marketing, professional services and customer services. We have a meeting every two weeks. The situation right now in Russia is that we have outgrown the current location [in Moscow], so where should we go? Itís not real estate making that decision – itís that cross-functional team.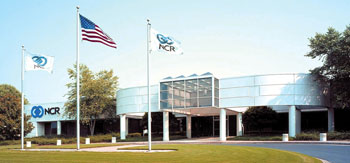 SS: Because NCR is such a leader in technology development, our corporate real estate readers would be interested in what software, database and "gadget" technologies your real estate department deploys. What's off the shelf, and what has NCR developed in-house?
JM:
We have a suite of applications. To the extent we possibly can, we as a company want to adopt what we do around our own self-service requirements. We use the acronym "USA" – understand requirements, simplify them, then automate them. We do have some custom applications, but over the years, our objective has been to deploy off-the-shelf applications, from a pure support requirement and cost standpoint.
SS: Are there plans for opening up further centers of excellence to serve your other global regions?
JM:
Yes. We're in the middle of having completed the 2009 strategy. At our company, no different from most, it's then a matter of converting it into an operational plan. Those discussions are in flight right now.
SS: Talk about your approach to the design of facilities.
JM:
We have a team that works with customers on store layouts. So we have similar individuals on the real estate side who work with us, doing the design and layout at our new office in New York City, for example, where we have a combination of executive offices and a customer briefing center at 7 World Trade Center.
With the substantial improvements in videoconferencing, this will become more important for our large critical mass areas. So we're in the midst of deploying that. We believe it has great promise. We'll see a greater ramp-up of this technology in our buildings, which cuts down on travel expenses.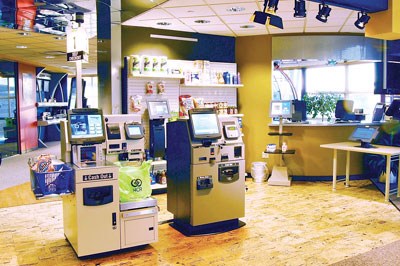 For me personally, it is easier for me to do idea generation face to face, as opposed to over the telephone. We believe videoconferencing will bridge that gap in some respects.
We're currently looking at great utilization of what we'll call "mobility," meaning work-life balance. Most people nowadays seem to be connected 52 weeks a year, 20 hours a day. How do you give them a bit more flexibility between driving 20 miles to the office and utilizing those assets they have at their houses today? More and more people are looking at how you restructure the office around team environments, and restructure the office to spur innovation. Can you go 100 percent virtual? Is it possible? Then backing up from that and finding out how to optimize the balance between being together and work-life balance. Twenty years ago, everybody had to be in the office. We actually think it could have good cost -reduction benefits. The question becomes what effect it has on required face-to-face interaction, to innovate and team.
SS: Describe other aspects of your real estate operation.
JM:
I think we've uniquely found the right balance between requirements for an in-house real estate team and an outsourced real estate team. Most of our facility management has been outsourced, and the interactions we have around partner management, we've done the right thing there. I've been very pleased with how we've structured our overall ecosystem of "outsourced relationships." We generally today do it by territory. There are times we look at consolidating that. Is a one-partner strategy better than a two- to four-partner strategy? But again, it's around customer strategies and capabilities, and how it all rolls up to satisfy that.

Site Selection Online – The magazine of Corporate Real Estate Strategy and Area Economic Development.
©2009 Conway Data, Inc. All rights reserved. SiteNet data is from many sources and not warranted to be accurate or current.