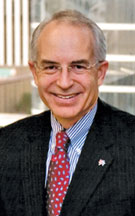 ig Oil has long been the big money maker in Houston, but the largest city in Texas lured capital from many other industries in 2008, enough to capture the No. 1 metropolitan area ranking for corporate facility projects from
Site Selection
.
With 179 corporate real estate deals last year, the 5.7-million-resident Houston area unseated three-year incumbent Chicago to take home the coveted honor. Texas' second largest market, Dallas-Fort Worth, finished No. 2 with 156 projects, while Chicago came in third with 138.
"The dominant economic development story of the year was Houston's dramatic success in job creation," says Jeff Moseley, president and CEO of the Greater Houston Partnership. "From November 2007 to November 2008, Houston was the number one job creator in the entire U.S., according to the BLS [Bureau of Labor Statistics]."
Houston's 2008 performance is even more remarkable considering that, in 2007, the city ranked fourth among all large U.S. metros, trailing Chicago, Cincinnati and St. Louis.
Several factors contributed to Houston's sudden surge to the top of the chart, explains Moseley. "The quality of a place is tied to the affordability of a community," he says. "According to a recent study by the Center for an Urban Future, it takes fewer dollars to be middle class in Houston than it does in New York, Los Angeles, Chicago, Atlanta or Charlotte. It takes just $50,000 in annual income to be middle class in Houston."
By comparison, noted Moseley, it takes $123,000 to be middle class in New York, $80,000 in Los Angeles, and $63,000 in Chicago.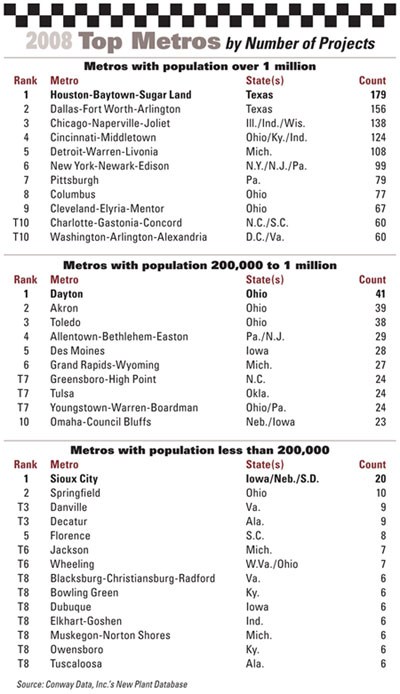 "Even though we are the number four city in America in population, the cost of living and the cost of doing business is so much of an extreme bargain here," Moseley says. "Plus, we have a delightful climate, we are in the Central Time Zone, and we are the gateway for trade into Central and South America."

Wind Blows the Right Way
Houston's international ties led to one of its biggest recruits of 2008,
Vestas Wind Systems A/S
. The Denmark-based company announced last June that it had selected Houston as the location for its new U.S. research center.
The $25-million investment creates 148 jobs in wind turbine R&D. With more than 35,000 wind turbines installed in 63 countries, Vestas leads the world in wind energy production. As of 2007, the firm had captured 23 percent of the global wind market.
Wally Lafferty, vice president of technology R&D for Vestas Americas, tells Site Selection that Houston was the logical choice for many reasons. "Houston provides a very unique crossroad between offshore technology and aerospace," he says. "With NASA in Houston and with Boeing, Lockheed Martin and Bell Helicopter in Dallas-Fort Worth, there are a lot of heavy hitters in Texas. Also, Texas A&M is very close by and has large departments in various energy sectors. And, as everyone knows, Houston is the energy capital of the country."
Dayton Leads Ohio Rout in Tier 2 Metros
It didn't hurt that Texas leads the nation in installed wind energy capacity, noted Lafferty. "Texas is a state that knows how to get things done," he adds. "So much wind capacity is being generated in Texas because they have figured out how to get through the regulatory process. Cape Wind has been bogged down in Massachusetts for nine years. I can't see Texas letting that happen."
Ultimately, says Lafferty, the business case for selecting Houston was overwhelming. "We are always looking for ways to lower the cost of energy for our customers and increase our product reliability," he says. "We want to increase the business case for our customers. In Houston, there is a lot of tacit knowledge about offshore technologies and aerospace. A lot of very positive influences are here."
Energy investments dominated the news in Houston last year, as evidenced by the fact that six of the 10 largest capital investments in the metro area of nearly 9,000 square miles (23,310 sq. km.) occurred in either the energy or chemicals sectors.
The largest by far was
ConocoPhillips
, which announced a $2-billion gasification plant in Sweeny, where 200 new jobs will be generated. The region's second-largest project came from
Dow Chemical Co.
, which announced a $900-million investment in a new chlor-alkali plant in Freeport.
Other top projects in metro Houston included
Shintech's
$800-million investment in a new chlor-alkali and vinyl-chloride monomer plant in Alvin and
Valero's
$412-million mild hydrocracker plant in Houston.
"Big energy providers are continuing on their path of production," Moseley says. "Many of the energy companies began cutting their work force years ago, as a result of previous recessions, but this time we are seeing energy companies being much more strategic and more focused on the long run. Valero, in fact, may end up being the largest economic development initiative in the state of Texas."

Trade Growth Spurs Rail Hub
Logistics play a key role in corporate expansions as well, notes Moseley.
"The Port of Houston ties our economy to a thousand other ports globally," he says. "The widening of the Panama Canal will add the super-cargo container vessel in 72 months and allow non-stop service from Houston to every major port in Asia."
The
Kansas City Southern Railway Co.
is among the many firms positioning itself for a larger slice of the global trade pie in years to come. On Jan. 19, the company opened phase one of its KCS Intermodal Center in Rosenburg in Fort Bend County. The $300-million investment could grow to more than 13 million sq. ft. (1.2 million sq. m.) of industrial space and create 2,000 jobs in the Houston area upon full build-out.
"KCS and its development partner [CenterPoint Properties] are in the final stages of negotiations to locate a major consumer products company at Rosenburg, who intends to develop a large regional distribution center," says Doniele Kane, associate vice president of corporate communications and community affairs for KCS. "The Rosenburg intermodal shipper facility is located on the newly rehabilitated line from Victoria to Rosenburg, which is slated to be operational in the second quarter of 2009."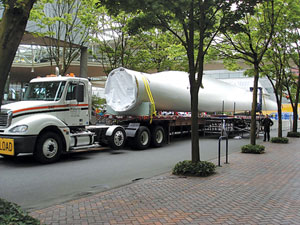 Kane says the new line "will shorten the KSCR/KCS Mexico cross-border route by approximately 70 miles [113 km.] and eliminate the need for KCS to operate over nearly 160 miles [257 km.] of Union Pacific-controlled track, which is a heavily congested rail corridor."
If the early part of 2009 is any indication, Houston could be in for another banner year of corporate projects.
On Jan. 20, the
Hess Corp.
signed a long-term lease to occupy the entire 844,763-sq.-ft. (78,478-sq.-m.) Discovery Tower office building in downtown Houston. The 29-story facility will be the first LEED-Gold certified office building ever constructed in Houston's central business district. Construction began in March 2008 and is slated for completion in summer 2010.
"This lease is one of the most significant leases signed in Houston over the past several years," said Aaron Thielhorn, principal of office development for Trammell Crow Co., at the time of the deal. "Not only are we able to deliver what will be one of the most recognizable buildings in Houston's skyline, but we are also fortunate to secure a company that contributes significantly to Houston's employee base and economy as the building's sole tenant."
Moseley says deals like this are the byproduct of a stable market. "A lot of things are organically happening here," he notes. "We did not have a run-up in residential construction and pricing. We don't have zoning, which causes artificial values to be placed on real estate. As a result, there is confidence in the local economy, and we don't have the huge numbers of foreclosures.
"The reality is that your dollar goes so much farther here," he adds. "That allows us to be more proactive in going after jobs."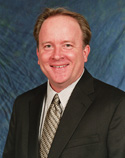 WHAT OTHERS ARE SAYING
Quotes from Other Top-Performing Metros
Sioux City Again Claims Tier 3 Crown
Site Selection Online – The magazine of Corporate Real Estate Strategy and Area Economic Development.
©2009 Conway Data, Inc. All rights reserved. SiteNet data is from many sources and not warranted to be accurate or current.