DATA CENTER
From Site Selection magazine, March 2010
SHARE THIS ON SOCIAL MEDIA
Tweet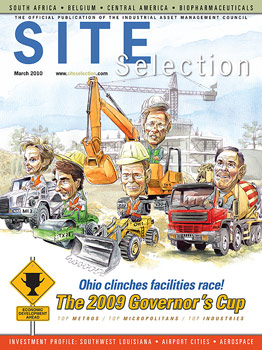 Choosing a Data Center
Location: Is it Different
Than Normal Site Selection?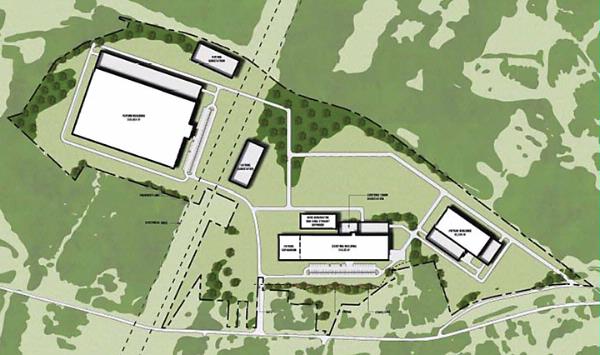 E
veryone's curious about some of the big announcements coming from the data center sector, and some communities are chasing the sector like it's the chip-fab phenomenon of this decade. Some communities are prepared and can talk the talk; others are not. What makes the difference?
"Mission-Critical" means never-out. For any reason. The data center term "Six 9's" means power availability 99.9999% of the time — or total outage of less than 32 seconds per year (where many industries would be ecstatic with 98% uptime).
Utility and communications volumes, costs and redundancies are another key. Another anomaly is the importance of the contractor and the engineering team in the process, primarily as a result of the substantial real property investments involved (although, with some of the newest "modular" developments, this could be substantially reduced).
Traditional site selection tends to focus on labor and transportation, both of less importance than speed to occupancy and state/community readiness.
North Carolina's Data Center Corridor recently landed a pair of the biggest announcements in recent years because of preparedness and community commitment. Catawba County, North Carolina's 4-pronged Data Center Initiative has focused on these priorities for several years:
Product:  developing a business park focused exclusively on data centers and other building opportunities to facilitate data center activities;
Marketing: "DCIX: Data Center Information Exchange," a yearly consultants event for industry advisors, and membership at inter-industry organizations;
Pricing: pre-determined incentives at the state and local level, permanent onsite permitting personnel, and other focused incentives; and
Promotion: Data Center-specific collateral materials, the development of the website www.datacentersites.com, and partnerships with Duke Energy and other providers
Future improvements include a soon-to-be-certified data park #3, upgrades to NC's data network, use of exclusively green power from Catawba County's nationally recognized Eco-complex, a high-tech network of the area's existing fiber-optics manufacturers/existing supplier base and contractor/utility support teams, and other new ideas.
Site selection criteria for data centers tends to be significantly different than the usual site selection process. Being prepared can make the difference.