SPECIAL ADVERTISING SECTION
MEXICO ADVANTAGE
From Site Selection magazine, May 2010
SHARE THIS ON SOCIAL MEDIA
Mexico Comes of Age
W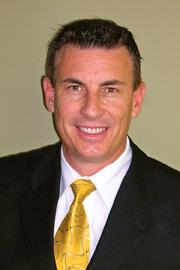 hy did Fisher and Paykel from New Zealand choose Baja California over Southern California?
Should GM close its Silao operation if KIA and Hyundai are making plans to manufacture autos in Mexico?
Recent global competitiveness surveys identify Mexico as the best Low Cost Country (LCC) alternative — in front of China, India, Brazil, and the U.S. The 25-percent devaluation of the peso (additional labor savings), the 20- to 25-percent decline in industrial lease rates in most markets, and shorter supply chain are combining to produce an even larger offshore advantage for Mexico. While Mexico has been desired by manufacturers and logistics firms since 2000 for its "near shore" advantage, it has emerged in 2009-2010 as the "best shore" competitor.
In 2010, Mexico's competitive edge is illustrated in nearly every industrial sector. For example Hyundai can employ welders in Los Angeles to make shipping containers and chassis for $20/hour — or it can hire equally skilled welders in Tijuana for $4-5/hour — and prepare its eventual entry into Mexico's automotive sector. Considering these advantages, Ford is developing a plan to scale up global production hubs, and re-activating its Mexico City plant in May 2010. Nissan and Navistar are sending additional investment to take advantage of the labor differential. Two automotive operations in Juarez have plans to hire an additional 3,000 employees.
Existing Firms in Mexico
The capital markets freeze in October 2008 impacted Mexico in similar fashion to the U.S. However, the competitive edge for the Mexican production plants has created significant pent-up demand to expand operations. Those 4,000 foreign firms with existing plants in Mexico are ahead of the curve and quietly planning expansions to take advantage of the decline in real estate leasehold expense and the continuing labor differential between Mexico and their home markets. Fully fringed labor rates for skilled trades in Mexico are often only 20 to 30 percent of the same salary levels paid in U.S. and Europe.
Many other expansions are already under way as of April 2010. These include Unilever, Flextronics, Honeywell, Hawker Beechcraft, Kimberly Clark, DHL and HP.
The difference between the emergence from this cycle and those previous during the '80s and '90s is remarkable. Foreign operations in Mexico now manage their own P&L centers, with onsite engineering, often production sharing with Asian plants, and benefiting from overnight delivery to U.S. markets. Many of the grizzled, veteran plant managers from the '80s and '90s are still in place, carefully guiding their investments, but a new generation of highly-skilled Mexican mid-level managers have grown up in the business and are playing key roles.
New Firms Investigating Mexico
When New Zealand's Fisher and Paykel planned to expand its growing medical device operation in 2009, the focus point for its first North American operation was based on start-up expenses and industry support. The decision was narrowed to Southern California or Baja California. Ultimately, Tijuana was chosen because it already had 20 other medical device firms thriving in an experienced medical cluster.
New firms are investigating Mexico to remain competitive. Japan's Mitsubishi is considering Monterrey for production of its regional jet to compete with Embraer from Brazil. The Brazilian jet campus is growing in Queretaro, Mexico.
For smaller firms and family owned firms based in the U.S., the Mexico comparison is increasingly common. Low margins, migration of competition to Mexico, and increasing expenses such as workers' comp in states like California are affecting all sectors from garment operations, to metal fabrication and small manufacturing. For these groups, non-skilled assembly operators can be sourced for $2.00-$2.50 per hour, with all benefits — as compared with fully loaded rates exceeding $12 – $13 in the U.S.
As of this writing, firms from most manufacturing sectors investigate all regions of Mexico. Some seek to produce for the Mexican domestic market and cannot expand sales in their home markets. Others will create Mexican production platforms for global export, not just to U.S. markets. These include truck and auto firms from China, electronics firms from Korea, aerospace firms from France, medical device firms from the U.S., and food processing and logistics firms from North America. Over 100 new, foreign firms will establish in Mexico during the first half of 2010, with investment from Asia and Europe estimated to be $25 billion during the next three years.
2010: The Tenant's Market
Between 2006 and 2008, industrial developers in Mexico aggressively purchased new land sites, developed infrastructure, and built speculative industrial facilities for lease. The pursuit  of new sites was intense and many institutional developers from the U.S. expanded into Mexico to compete against the Mexican industrial developers. Familiar funds and developers from the U.S. such as AMB, La Salle, DCT, and CPA each expanded their positions across Mexico. However, the aggressive construction and the capital markets freeze in October 2008 created unintended consequences.
The institutional U.S. developers competing with Mexican firms raised the quality level of the industrial parks and built world-class manufacturing and logistics facilities. However, an over supply resulted at the same time as customer demand froze at the end of 2008 — creating vacancy rates over 10 percent for the first time in Mexico. Key destination markets in Tijuana, Mexicali, Juarez, Monterrey, Reynosa, Matamoros, and the Bajio now host large inventories of Class A facilities in all size ranges — which have been available for over 12 months.
With increased demand starting 1st Qtr 2010, industrial tenants are securing Class A space and taking advantage of:
Rental rate decreases of 20-25%
Free rent for the first time in Mexico
Higher landlord concessions and additional amortized tenant improvements
Summary of the Mexico Competitive Advantage:
There is no location in the world with such significant market dynamics.
The world's largest consumer market (U.S.) situated directly adjacent to an emerging market (Mexico) now rated as the best Low Cost Country (LCC) for manufacturing.
Labor rate differential for both non-skilled and skilled trades ranging up to 70 to 80 percent less than similar labor prices in home markets.
40 years' history with foreign manufacturers — creating a labor pool of experienced operators and mid-level Mexican managers to launch and grow operations — in all sectors from garment operation to semiconductor packaging.
Site selection: world-class facilities available at discounted rates, with incentives available from familiar U.S. developers.
The U.S. has developed a closeness to Mexico that goes far beyond physical proximity; the conclusion is that the deep integration of the North American economy is continuing to accelerate and will proceed over the long term.