MILITARY ECONOMY
From Site Selection magazine, September 2010
SHARE THIS ON SOCIAL MEDIA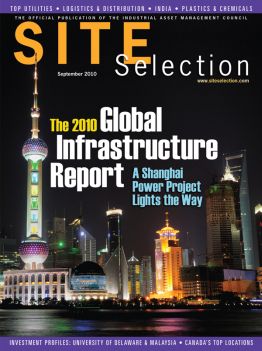 Harnett County, N.C. – Where
Proximity Meets Preparation, and
Preparation = Opportunity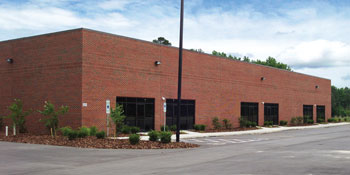 I
n central N.C., Harnett County's preparation meets proximity — and our preparation means growth opportunities for defense companies and others relocating here. Contractors in Harnett County, N.C., have the option of being within 15 minutes of the new U.S. Army Forces Command Headquarters (FORSCOM) at Ft. Bragg. The county is also an easy drive to world-famous Research Triangle Park, to Raleigh-Durham Airport (RDU), and to the entire east coast corridor of the U.S. via Interstate 95.
One of Harnett County's newest preparations for growing industries is the 227-acre Western Harnett Industrial Park, or WHIP. WHIP's completed infrastructure includes a network of paved and lit roads, plus a completed 8,600 sq. ft. shell building — ready to be finished to meet multiple needs. The Park is also home to a campus of N.C.'s community college system, a system nationally recognized for its focus on customized workforce training.
Industries in Harnett County enjoy the benefits of a lower tax district, a workforce that is highly skilled and ready, and commercial amenities that are being added monthly. Growing communities nearby also stand ready with executive homes and other affordable, family-focused neighborhoods. County leadership packages these amenities with a pro-business attitude in a pro-business state, plus a team ready to assist both the seasoned company or the entrepreneur.
The Harnett County Economic Development Commission welcomes you to explore how we can help you plan your company's next successful venture, here in central N.C.: www.HarnettEDC.org; 910-893-7524.