BIOTECH LOCATION STRATEGIES
From Site Selection magazine, September 2010
SHARE THIS ON SOCIAL MEDIA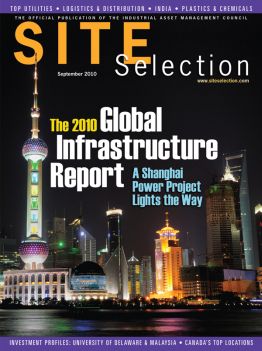 Rancho Cucamonga – Blue, White and Green Collar Working for You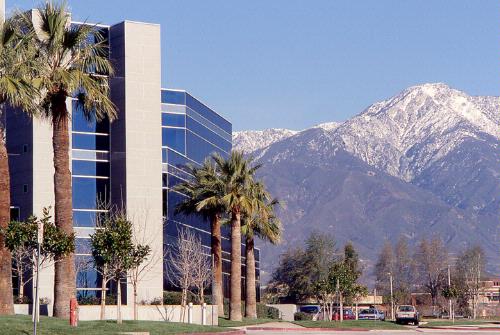 S
ince 1981, the Rancho Cucamonga Redevelopment Agency has made extensive efforts to create the optimum business environment to ensure the growth and success of businesses that choose to operate within the City. It's not just about the buildings; it is crucial that a well-matched local talent pool be available to companies operating within the City. With the addition of educational resources over the years, including a local community college and two university satellite campuses, along with the internationally recognized Universal Technical Institute (which offers high-tech automotive training), residents of, and employees in, the City have convenient access to earning a wide variety of degrees and certifications in a myriad of specialties. Rancho Cucamonga is also surrounded by well-known research-oriented universities and colleges, including the University of California Riverside and the Claremont Colleges, a fact that enhances the overall interest in advanced training and education of the people who live and work in Rancho Cucamonga.
During the past decade, several economic and quality-of-life factors have positively impacted the face of the workforce in Rancho Cucamonga. During that time the City has seen steady growth in the number of highly educated managerial, technical and executive level professionals who have become residents of the City. More than 30 percent of Rancho Cucamonga's residents hold advanced degrees in a variety of disciplines and they also have a strong desire to work closer to home. This desire is so strong in fact it is supported by City research that shows these resident/employees may be willing to work for up to 8 percent less than employees in other regions in order to work closer to where they live.
Meeting Diverse Needs — Office, Manufacturing/R&D, Distribution and Logistics
With its vast array of business facilities, companies from all types of industries can find just what they need in Rancho Cucamonga. Premium Class A corporate office space for lease and for sale with some of the largest floorplates available in the Inland Empire is available throughout the City. While there has been recent growth in Class A office space, Rancho Cucamonga has not dismissed its stellar reputation as a major hub for manufacturing/R&D, distribution, and logistical operations. Consequently, the City has an exclusive inventory of sites available for business in these sectors as well. Centrally located, Rancho Cucamonga provides easy access to several major interstate highways, an international airport and the busiest container port in the United States.
Rancho Cucamonga — An Ally of Business
Businesses that have chosen to locate in Rancho Cucamonga are able to take advantage of many programs to grow their company's workforce, which can improve their bottom line. For example, the Rancho Cucamonga Redevelopment Agency, in conjunction with its resource partners, can offer companies financial assistance in the form of training support for both new and existing employees. The Agency can help provide access to American Recovery and Reinvestment Act (ARRA) funds for local companies seeking training dollars to upgrade the skills of new or existing employees. Training programs can also be designed to fit specific company needs.
To further meet the needs of local businesses, the Rancho Cucamonga Redevelopment Agency administers a variety of economic development, redevelopment and housing-related programs. A few of these services include "Rancho Advantage," which provides principal department representatives that can advise new companies and business start-ups; services of a consulting electrical engineer to streamline and reduce costs during the electrical certification process; a Business Visitation Program, which brings together business owners and Redevelopment staff to discuss business issues and opportunities; a First-Time Homebuyer's Program; award-winning communications including e-mail, print and website to keep business executives in the loop; and a GIS-based property site selection tool to assist in site location (www.RCRDA.us/sites).
For more information about business opportunities in Rancho Cucamonga, contact the Rancho Cucamonga Redevelopment Agency at rda@CityofRC.us or call (909) 477-2700. You can also visit the Agency's website at www.RCRDA.us for comprehensive business and community data.