MILITARY ECONOMY
From Site Selection magazine, September 2010
SHARE THIS ON SOCIAL MEDIA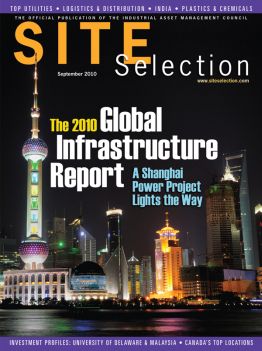 Triangle North: Strategic Access to Research Triangle Defense Opportunity
N
estled in the countryside near Ft. Bragg and The Research Triangle Park™, Triangle North's four new business parks offer a low-cost point of entry and strategic access to a world-class technology region and one of the largest concentrations of military installations and decision-makers in the nation.
Ft. Bragg, the largest U.S. Army installation in the world, will soon be home to more general officers than any outside the Pentagon thanks to the relocation of U.S. Forces Command and U.S. Army Reserve Command.
Pope Air Force Base, Seymour Johnson Air Force Base, Camp Lejeune and Cherry Point are a short drive away.
That spells opportunity and operational advantage for defense contractors who need close proximity to their customers to develop their products and deliver them quickly and at low cost.
The region offers R&D support from federal and private labs and three top-tier research universities – Duke, N.C. State and the University of North Carolina at Chapel Hill.
A superb quality of life makes the region a magnet for skilled, motivated workers, including military retirees. Comprehensive workforce training is available through a top-ranked community college system.
Triangle North parks offer build-ready sites of all sizes, secluded and interstate frontage, one with an executive airport and a spec building ready to occupy, plus the largest state job-creation tax credit available in North Carolina ($12,500 for every job created).
Find an ideal site in a vibrant, supportive defense community. Call Triangle North, (252) 436-6098, or visit www.TriangleNorthNC.org.