SPECIAL ADVERTISING SECTION
ADVANCED MANUFACTURING AND R&D
From Site Selection magazine, January 2011
SHARE THIS ON SOCIAL MEDIA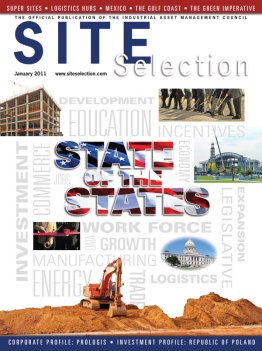 Location Factors for R&D
Operations in a Rural Area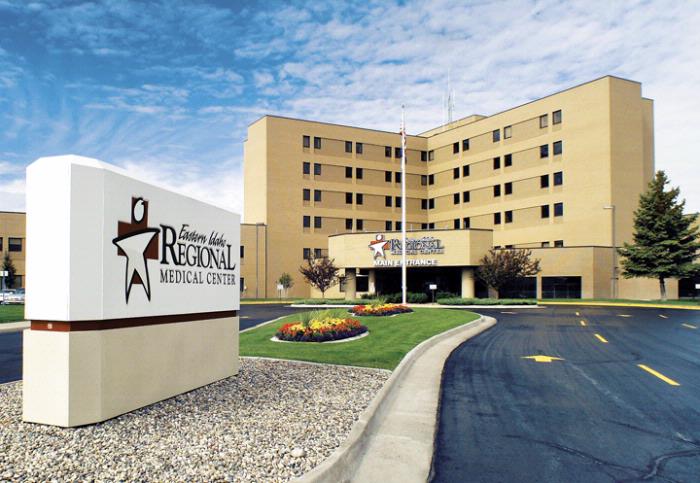 I
f your economic development organization is responsible for attracting jobs and investment to a rural area, should research and development (R&D) be one of your targets? That question deserves an analysis of R&D location factors and a thorough evaluation of the region's assets for R&D. Not every region can be successful in the attraction of corporate R&D operations, which is a highly competitive, global contest.
A report by Jerry Thursby of Emory University and Marie Thursby of the Georgia Institute of Technology and National Bureau of Economic Research titled, "Here or There? A Survey of Factors in Multinational R&D Location — Report to the Government-University-Industry Research Roundtable," provides a base of valuable information and analysis of the location factors. Over 200 multinational companies were surveyed about factors that influence decisions on where to locate research and development (R&D). According to the executive summary of the report, the survey was "originally proposed by the Government-University-Industry Research Roundtable (GUIRR) of the U.S. National Academies out of a concern that policy discussions be informed by data rather than anecdote." The survey reveals that site selection for R&D is complex and influenced by a wide range of factors, but the four factors that stand out are market potential, work force quality, university collaboration and intellectual property protection.
The Thursbys' report, which takes a global perspective, reveals that in an emerging economy, the most important site selection factor is the growth potential of the country. However, if your area is not part of a United States MSA, you can probably throw out market potential as a location advantage, unless the market involves cows, trees or fields instead of humans. In addition, intellectual property protection being more of a national, than regional, factor should not be a major focus of rural ED organizations' analysis. That leaves quality of work force and university collaboration as the primary factors for attracting, expanding and retaining R&D operations in rural U.S. areas.
This report and other available research, plus anecdotal information from site location consultants, is one half of the equation. With primary location factors identified, an evaluation of a region's assets, especially work force and university capacity for supporting R&D, is necessary to determine competitiveness for R&D locations or expansions.
The rural region that is most familiar to this writer is New York's North Country, so we will use it as an example. The "North Country," as it is known to most upstate New Yorkers, is the extreme northernmost area of the state, which includes Jefferson, Lewis, St. Lawrence, Franklin, Clinton and Essex Counties. It contains a portion of the Adirondack Park and is one of the most sparsely populated regions in New York State and geographically one of the largest. The population of all six counties, according to the 2000 census, is around 422,000.
A few years back, regional economic development leaders sat down with leaders from the area's universities and research institutes to begin an assessment of the region's assets for R&D. Three major institutions were the first consulted:
From Chazy, N.Y. near Plattsburgh in Clinton County, in the farthest northeast corner of the state is the Miner Institute, which since 1951 has conducted research and educational programs aimed at the economic improvement of agricultural operations. In addition to dairy, equine and crops research, the Miner Institute conducts an applied environmental science program, in partnership with SUNY Plattsburgh and an advanced dairy management program with the Vermont Technical College.
From Saranac Lake in Franklin County, The Trudeau Institute, founded in 1884 as a tuberculosis treatment and research facility, continues today as an independent, not-for-profit organization committed to world-class, medical research. Their home page says, "Renowned scientists from around the world work at Trudeau Institute to better understand the immune system for the purpose of preventing and treating human disease." It is rated among the top "Best Places to Work" for scientists and postdoctoral fellows by The Scientist magazine.
From Potsdam in St. Lawrence County, Clarkson University has an international reputation for research and innovation and leverages its expertise through cross-disciplinary centers of excellence: the Center for Advanced Materials Processing (CAMP), the Institute for Sustainable Development and the Center for Rehabilitation Engineering, Science & Technology (CREST).
Four facts that stand out are market potential,
work force quality, university collaboration
and intellectual property protection.
In addition to the Miner Institute in the Chazy/Rouses Point/Plattsburgh area, Wyeth was a major employer with 788 workers at its Rouses Point location, 304 at its Chazy location and 19 at its Plattsburgh location. It was purchased by Pfizer in October of 2009 and within a month, Pfizer announced the closing of these research facilities. Prior to this, Akrimax Pharmaceuticals acquired Wyeth's drug product manufacturing and packaging plant in Rouses Point and is still producing product there. Akrimax states on its Web site, "For the people in New York's North Country, this facility isn't just an employer. It's a legacy that has been passed down from generation to generation for more than 70 years. There's a pride in the tradition that's brought through the plant's front doors every day, and it finds its way into the quality of the products we produce for each of our clients." This testimonial to the quality of the work force was heard repeatedly by economic development leaders during interviews with R&D leaders. However, another recurring theme was that there is no integral connection between these operations and colleges and universities in the area.
In the Saranac Lake/Lake Placid area, the W. Alton Jones Cell Science Center, established in 1971, was a not-for-profit research and education center that spun off several research and testing operations, including Upstate Biotechnology. Lake Placid Biologicals was formed by key science, sales, product development and financial personnel from Upstate Biotechnology. Lake Placid Biologicals was purchased by Active Motif, an international company that provides innovative cell biology-based research tools and biocomputing resources. Bionique Testing Labs in Saranac Lake became a global leader in mycoplasma testing services and Upstate Biotechnology, Inc. develops cell signaling products and technology platforms for life science research in Lake Placid. Those involved in these entities and the Trudeau Institute stated that the area has a network of great technical people and lab mangers. In addition, the quality of life in the area and world-class facilities help to attract and retain scientists and technical "stars." Advertisements in national technical publications for openings would routinely draw up to 70 applicants for one position, but again there was no commercialization of R&D conducted at universities or by university personnel.
In the western part of the region, there were several examples of Clarkson University Ph.D.s and scientists providing R&D resources to companies and entrepreneurs that produced commercial products or applications.
One example is Potters Industries, a leading producer of engineered glass materials located in Potsdam, N.Y. The company makes glass beads used for highway safety markings, mostly from recycled glass. The process produces a glass dust that was being sent to a landfill, until a consultant from the regional technology development organization, CITEC Manufacturing & Technology Solutions, recommended testing by a Ph.D. that was being recruited to work at the Clarkson Center for Advanced Materials Processing, a NYS Center for Advanced Technology. The test revealed that the glass dust would improve the strength of Portland cement. Woodruff Block Company of Potsdam started using the dust in its manufacturing processing, creating a sustainable solution from waste and technical expertise that is unique to the region.
In addition to the above-mentioned experts, many other Clarkson scientists, professors and graduates are at work in the region, bringing research and intellectual property together to develop technology. The key, it seems, is combining this capacity with CITEC's hands-on assistance, New York State assistance through NYSTAR and Empire State Development's Environmental Services Unit and seed capital from the new, Seaway Private Equity Corporation to produce an environment where R&D can create economic development.
The process for assessing New York's North Country's potential for attracting R&D was a less than formal one. It did not involve an expensive study to tell its leaders what they already knew. Communities and institutions in rural areas should work together to build on the assets and expertise that is unique to the region:
An intelligent, skilled labor pool and technical managers
A research university and tradition of innovation
Clusters of world-class R&D facilities; and,
Access to seed capital.
Special thanks to Tom Plastino,"Mr. North Country," for contributing to this article.
Joe Russo is an economic development representative for National Grid in upstate New York. His career spans 32 years as a city, not-for-profit, county, chamber of commerce and utility economic developer.