MARYLAND
From Site Selection magazine, March 2011
SHARE THIS ON SOCIAL MEDIA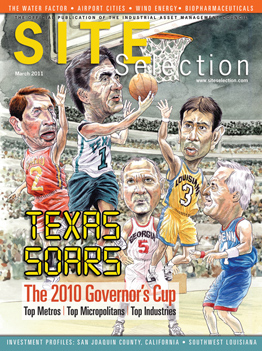 Solid State
Life sciences companies thrive in Maryland.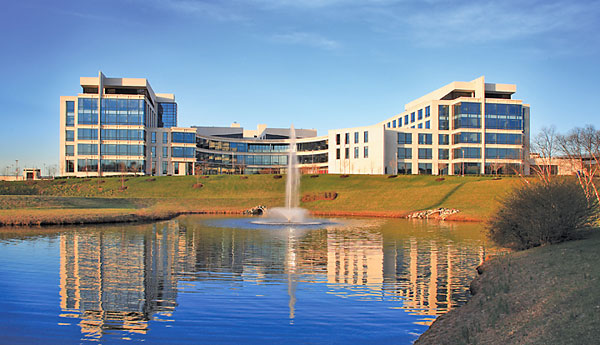 M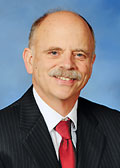 aryland held firm as the second leading state behind Massachusetts in the Milken Institute's 2010 State Technology and Science Index released in January. Milken cites Maryland's stellar research facilities such as the National Institutes of Health as a major factor, adding that no other state can match Maryland's concentration of "federal innovation assets."Another strength, Milken says, is the state's leading position in academic R&D per capita, led by Johns Hopkins University, the top recipient of NIH funding in the country.
Maryland Gov. Martin O'Malley hopes to build on that foundation with his proposed US$100-million InvestMaryland program, which, if approved by the state legislature, would provide tax credits to insurance companies so they could invest in technology companies, including those in the life sciences. The state is also under way with its Bio 2020 plan to invest $1.3 billion in biotech across the decade.
The state's research prowess, top-level academic institutions and well-educated work force are among the reasons Maryland continues to be one of the top states for life sciences companies, say representatives of companies that have chosen to grow in the state.
"The state has a relatively good-sized existing business going on and some world-class organizations," says Andy Skibo, senior vice president of engineering and acting vice president of operations for Gaithersburg-based MedImmune, a home-grown vaccine specialist. "They all contribute to a good constellation of activities that make it a strong area for research and product development, and manufacturing as well. The big thing is access to universities. They provide us with scientists. They want to be surrounded by their peers, and there is a big core of technical people here to be a peer group. There's also a strong venture capital base in this area."
MedImmune, founded in 1988 and now part of AstraZeneca, is adding space at multiple locations in Maryland. The company is putting the finishing touches on a major manufacturing expansion with its new Frederick Manufacturing Center, which encompasses nearly 337,000 sq. ft. (31,307 sq. m.).
"It will be one of the largest biotech bulk manufacturing plants in the U.S.," Skibo says.
The Frederick building recently won the 2011 Facility of the Year Award in the Project Execution category from the International Society of Pharmaceutical Engineering. The project team was cited for its innovative strategies to deliver the building in "an aggressive timeline with an outstanding safety record."
The building, situated adjacent to an existing MedImmune manufacturing site, was mechanically completed in 2010 and was finishing its commission startup earlier this year as it gets ready for FDA inspection. The facility will employ 250 initially, with some moving over from the building next door. MedImmune's total investment is just under $600 million, including licensing costs.
"It will take five years or more before we are at full production," Skibo says. "It was built for our future pipeline. We could easily double our headcount over that period of time."
MedImmune's other major expansion is in the rear of its headquarters complex in Gaithersburg. Known as "Area 6," it is a six-story laboratory building which initially housed 450 lab professionals on the first four floors. When the final two floors are fitted out, employment could rise to 600. The company's total investment is $200 million.
"MedImmune and our parent AstraZeneca have placed emphasis on being green and environmentally conscious," Skibo says. "Area 6 is designed to achieve LEED Silver status and we are confident we will achieve at least that. It may well be the first building of that size and scope to get that kind of an award. I am sure it's the first in Maryland. Our team was really focused on the recycling of all materials, anything used in construction. It costs more in labor to reuse, but by asking folks to make that adjustment, we achieved very high recycling rates in the basic construction of the building."
Skibo says in 2008 MedImmune shifted away from building all of its facilities and began leasing some of its office space.
"There are a lot of good office buildings available for lease in this area. Shifting office space into adjacent buildings that we could lease allows us to shift our build dollars to lab facilities, which you can really go out and lease."
MedImmune is also adding space in five other buildings near its Gaithersburg campus for a total of more than 350,000 sq. ft. (32,515 sq. m.). "This area of Maryland is home to a very large and broad biotech, vaccines and health sciences base," Skibo says. "The Philadelphia-to-Maryland corridor is the second largest biotech focus in the U.S., supplanting Boston a couple of years ago. Some of this goes back historically to Fort Detrick. There's been a lot of government work in vaccines, and this area has a large concentration of vaccine-based technology. Montgomery County has been very supportive. Clearly, the county focuses on the biotech and life sciences companies that are here."
Skibo says one recent example of local and state cooperation occurred when MedImmune acquired office space across State Highway 124 from its complex in Gaithersburg. He says local and state officials worked quickly to improve signaling at an intersection to allow employees to move safely across the highway.
Montgomery Momentum
Qiagen, a Netherlands-based supplier of sample and assay technologies in the life sciences sector, is expanding its North American headquarters and manufacturing center in Germantown with a $52-million investment. The expansion, to be completed in four phases over the next year, will add 117,500 sq. ft. (10,915 sq. m.), bringing the campus to about 300,000 sq. ft. (27,870 sq. m.).
Qiagen employs more than 3,500 globally, including nearly 700 across its three locations in Maryland: Germantown, Gaithersburg and Frederick. The 117,000-sq.-ft. (10,869-sq.-m.) expansion on the Germantown campus will enable the company to consolidate several key manufacturing operations and accommodate an expected 90 new jobs.
"We are expecting to continue to grow with the launch of new products," says Doug Liu, Qiagen's vice president, global operations. "We will have some new growth from a manufacturing perspective, and we are continuing to do R&D activities. As our business grows, this will be our permanent headquarters. We certainly have the space to grow here, and ultimately we would like to bring more of our activities into this space if possible."
Liu says Qiagen looked at other locations for the project, but several "overwhelming" factors favored the Germantown expansion. The company already owns the 27-acre (11-hectare) site, and already had in hand some pre-approvals on the scope and size of potential growth at the site.
"The infrastructure here really kind of made it an obvious choice," Liu says. "We have been happy being here in Maryland and have had good relations with the county and state governments. That also entered into the decision."