SPECIAL ADVERTISING SECTION
GROWING RETAIL CENTERS
From Site Selection magazine, March 2011
SHARE THIS ON SOCIAL MEDIA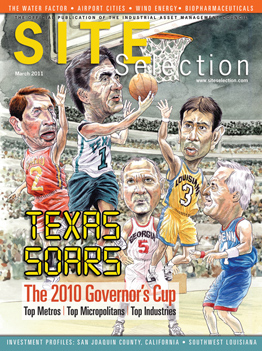 San Bernardino County
Driving Retail Growth: Leveraging the Benefits of Location, Population and Planning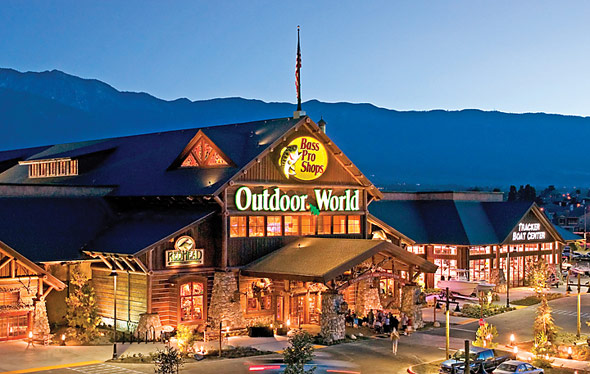 W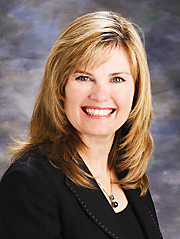 hile job growth and expansion across the nation have been challenged during this economic cycle, the County of San Bernardino, located in the inland region of Southern California, has proven to be a location of opportunity for retail growth and investment.
Consider the facts. San Bernardino County is the fifth largest county in California in terms of population, at just over two million residents, and the largest county in the contiguous U.S. in terms of land area. Since 2000, the county's population has grown by approximately 20 percent. Ranking twelfth largest in the nation, San Bernardino County has more residents than 15 of the country's states, including New Mexico, Idaho, West Virginia and Nebraska. Moreover the county benefits from a Southern California location with proximity to major economic and population centers that provides unique opportunities for varied industry sectors, especially retail, to thrive. These unique geographic, environmental and economic characteristics have allowed San Bernardino to evolve into a dynamic region that is both independent of and integral to the Southern California region as a whole.
According to Natalie Bazarevitsch, senior vice president, CBRE, increased consumer confidence has encouraged many national retailers to move into a strategic location where they can service a large population. The advantage for expansion within the county is newer, larger, efficient state-of-the art industrial buildings, at a more competitive rate than California's coastal regions. From a county location, retailers such as Restoration Hardware and Home Depot can service a very large 23-million-strong Southern California population base and take advantage of a transportation network that links them to the ports of Los Angeles and Long Beach.
One of the busiest ports in the nation, the combined Ports of Los Angeles and Long Beach experienced the largest yearly increase in container traffic in the nation as total 2010 activity increased by approximately 20.3 percent when compared to 2009 levels. As CBRE notes in its market reports, this uptick in trade and export demand is another positive sign that users are preparing for an upswing in consumer confidence, which generally increases both distribution activity as well as manufacturing production.
In 2010, national retailers led industrial leasing activity in San Bernardino posting many of the region's top transactions. These included an 886,052-sq.-ft. lease by Restoration Hardware; a 725,000-sq.-ft. lease by Target; and a 650,451-sq.-ft. Wal-Mart. The year also marked the opening in the county of two new 667,000-sq.-ft. rapid deployment centers by Home Depot. The new industrial facilities allow Home Depot's vendors to haul their products in for quick transfer to delivery trucks destined for warehouse stores in the western Inland Empire, Los Angeles area and as far as California's central coast. The rapid-deployment concept is intended to prevent Home Depot stores from running out of any products in high demand at any given time.
Scott Kaplan, senior managing director, CBRE, adds that if corporate real estate professionals are going to do any transactions this year, their plan is to start in "safer" markets. While the county remains one of the nation's top logistics markets and ideal for a retail distribution location, a retail storefront takes a different set of site selection requirements. In many cases this translates into high-demographic, high-density areas with government leadership that provides a level of certainty to the user.
The county and many of its cities have been working with Costa Mesa, California-based planning firm The Planning Center to develop and upgrade general plans and support long-term growth and planning. The firm notes that when retailers are choosing communities, they look at the whole picture to best understand how they can attract a better customer. The more complete communities, locations where businesses and residents can take advantage of lifestyle and business amenities, are going to attract a higher socio-economic status which in turn becomes attractive to retailers.
France-based Oxylane Groupe-Decathlon, one of the largest manufacturers of sports apparel and equipment in the world, in 2010 purchased two buildings in high-density, high-traffic locations in the county for their first U.S. retail locations. In both cases, the retailer cited the proactive support of local city leaders who were willing to work with them to ensure the sites could effectively meet plans for their store openings.
The Planning Center's senior economist, Stephen Gunnells, AICP, underscores the value of planning and creating certainty by noting that a brand such as Apple doesn't just go to the cheapest location. It seeks out a location that best reflects its brand. In the county, that location is Victoria Gardens, a 1.4 million-sq.-ft. open-air town center at the heart of a 160-acre planned "main street" community located in Rancho Cucamonga. Opened in 2004, Victoria Gardens has remained a top retail destination in the County with more than 16 million shopper visits annually. The center consists of retail, office, public plazas, and a civic cultural arts center with a state-of-the-art library and the Lewis Family Playhouse. According to Gunnells, Victoria Gardens is representative of a new way of thinking in the county. City leaders aren't just interested in adding retail centers and stores but are now looking to create place. They want destinations where people can go and browse, relax, socialize with family and friends, ultimately creating more of an experiential retail location that also creates a stronger link to the community. Cities that have a certain amount of regulatory certainty in the process will also perform better going forward.
In Ontario, a city located at the west end of the county, an agreement between the City of Ontario Redevelopment Agency and The Mills®, a Simon Company, which owns Ontario Mills, California's largest outlet and value retail shopping destination, will provide for an expanded Forever 21 and Burlington Coat Factory, plus the addition of Sports Authority, as well as more convenient entrances and extra parking. Gregg Goodman, president of The Mills, a Simon Company, noted that the retailer expansions and agreement with the city was due to the city's progressive vision for the future. For the City of Ontario, Ontario Mills is an important component of the city's complete community vision and represents a great example of a public-private collaboration that will create a positive chain reaction that benefits the region through added jobs, increased sales tax revenue, and expanded business opportunities.