SPECIAL ADVERTISING SECTION
BIOTECH LOCATIONS
From Site Selection magazine, September 2011
SHARE THIS ON SOCIAL MEDIA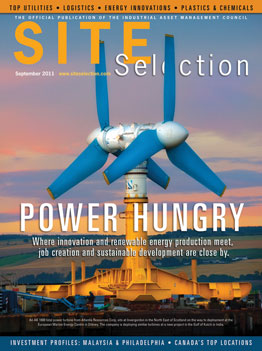 Nurturing Biotech's Growth
Diverse challenges confront the life science sector.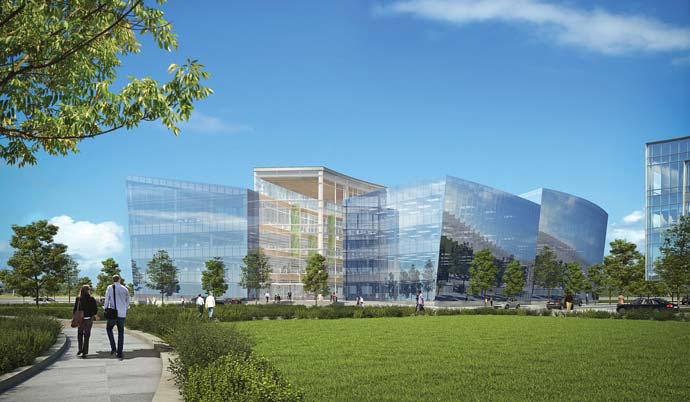 F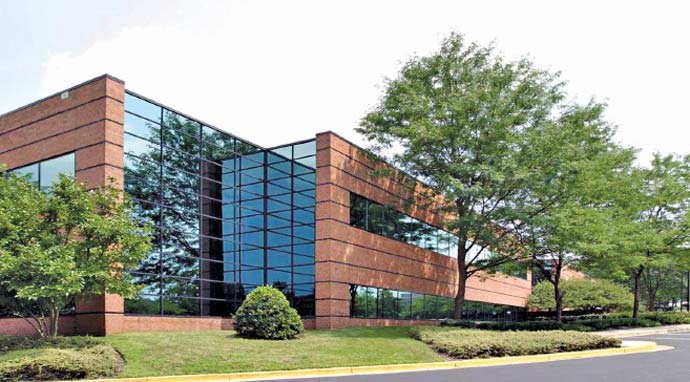 acing mounting pressures to revitalize its approach to drug discovery, the life science industry is in the midst of tackling a host of significant challenges: mounting regulatory requirements and a daunting legal climate, revenue declines due to blockbuster drug patent expirations, an increasing emphasis on drug safety and efficacy, a challenging capital environment that is constraining the ability of smaller firms to fund R&D, the beginning of U.S. health care reform as well as the global financial crisis.
While many industry analysts describe the current financial and regulatory climate as gloomy, the climate for innovative science and medicine has never been brighter. Unprecedented discoveries in the life sciences have led to a wave of biotechnology-based innovation, and along with it, the creation of hundreds of new companies and thousands of new high-paying jobs.
Scores of states and metro regions trying to capitalize on this trend are stepping up their economic development and marketing initiatives. But do they have the right stuff?
"In my view, there are two key attributes a region or state must possess to develop and nurture a strong life science community," said Michael Rossman, director of the Governor's Action Team for the Commonwealth of Pennsylvania. "The first is a concentration of academic and health care institutions that can provide both a skilled, science-oriented work force and opportunities for research collaborations. The second attribute is the availability of venture capital to support life science start-ups and early stage firms," he said.
"Virtually every emerging and/or existing life science cluster has been based on this underlying platform," added Rossman, the Keystone State's point person for financial incentives and tax breaks. "Then, as a life science cluster begins to develop, it becomes an engine for further development. New drugs and devices create the basis for the formation of new companies. The cluster attracts contract researchers (CROs) and other science-based service providers. These factors, in combination with the underlying fundamentals of talent and capital, create the critical mass necessary for a robust and mature life science cluster."
Two high-level real estate executives with extensive site location deals with life science companies agree with Rossman's views, but also offer additional observations.
"Life science firms are looking to locate in communities that are vibrant and offer a high quality of life, because these kind of communities will allow them to attract the high quality work force they need to succeed in the coming decades," said John Gattuso, senior vice president and regional director for Liberty Property Trust, a Philadelphia-based real estate investment trust which owns 77 million sq. ft. of office and industrial space in more than 20 markets throughout the United States and the United Kingdom.
"In our experience, we have found the most important driver for company location is the proximity of other biotechnology companies and proximity to demand generators and centers of influence such as federal labs, academic institutions and hospitals," said Robert Scheer, CEO of Maryland-based Scheer Partners, whose core services include facilities and construction management, tenant and landlord representation and investment sales.
"Economic incentives are important but are rarely the determining factor in any given corporate expansion or relocation," said Scheer, who is the co-manager of the Greater Washington Life Science Fund, a $100-million partnership devoted to acquiring and developing life science assets. "What a good menu of obtainable incentives achieves is showing the prospect that the municipality is business friendly, understands their needs and respects their value to the community."
Georgia and the Atlanta metro area are aggressive in their efforts to attract firms that are looking to expand or relocate their facilities, said Charles Craig, president of Atlanta-based Georgia Bio, a state trade association for the biotechnology sector. "The state is marketing our talented labor pool — the technicians and scientists that are doing outstanding work at our existing firms as well as the educational programs and students that are graduating from our colleges and universities.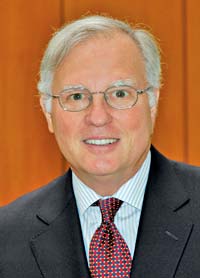 "For the larger or more mature firms that relocate to Georgia, there are financial and tax incentives," said Craig. "It's easy to understand why we want to attract and build this industry. The economic impact of Georgia's 320 life science companies has increased by 22 percent in the past two years to $19.5 billion," he noted. "We've increased employment in this sector despite the recession. The total of direct and indirect life science jobs surpasses 75,000 today."
Several medium size metros such as Madison, Wis.; Lincoln, Neb.; and Boulder, Colo. (each with total private employment between 75,000 and 250,000) continue to grow and demonstrate a strong bioscience employment base, according to Steve McKnight, vice president of community and market assessments for Pittsburgh-based Fourth Economy Consulting. "These three metro areas post high location quotients in at least three of four life science sub-sectors including medical devices, drug testing, and research testing," said McKnight. "Lincoln also posts strong employment within the agriculture and feedstock sub-sector."
What is common among them? Strong university research presence and support, access to capital, dedicated bio-industry trade associations advancing policy issues important to sector advancement, a skilled talent base, above-average wage structures, access to urban centers, and overall high-quality place amenities, according to McKnight.
Colorado exhibits in spades the amenities McKnight articulates for successfully growing biotech centers. It also boasts one of the nation's top 10 business tax climates for small business and entrepreneurs as well as a state sales tax exemption on R&D equipment, said Holli Riebel, president and CEO of the Colorado BioScience Association. The state's $56-million Bioscience Discovery Evaluation Grant program awards funding for early stage companies and commercialization infrastructure.