SPECIAL ADVERTISING SECTION
THE MILITARY ECONOMY
From Site Selection magazine, September 2011
SHARE THIS ON SOCIAL MEDIA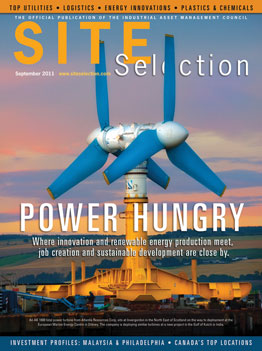 Understanding the Nation's
Real Estate Titan: The Department
Of Defense and Maryland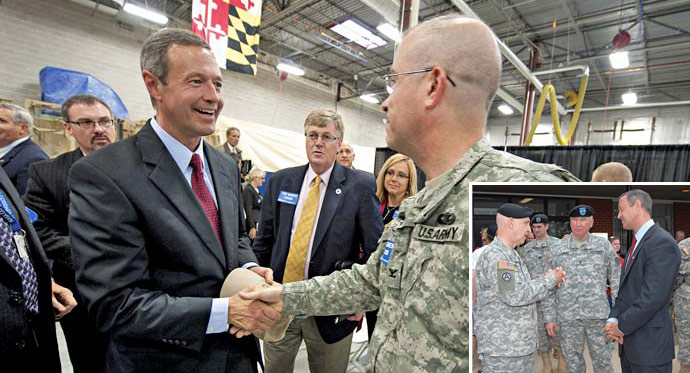 W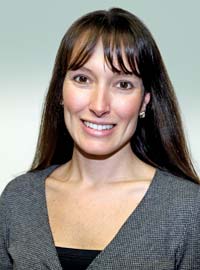 ith a real estate portfolio rivaling that of the ancient Roman Empire — 600,000 buildings in 6,000 locations on 30 million acres — the Department of Defense (DoD) is also the nation's largest employer, with 1.4 million active duty military and nearly 720,000 civilian employees.
In Maryland, the story is similar. According to "Mission Maryland: Measuring the Economic Impact of Maryland's Military Installations," a recent study using federal fiscal year 2008 data, 17 major military installations in Maryland contribute $36 billion to the state's economy, 49 percent of which is attributed to Fort George G. Meade alone. Announcing the study in September, Governor Martin O'Malley noted, "We have long recognized and respected the important role our military installations, commands and facilities play in defense of our nation. With this comprehensive analysis, we have now quantified the significant overall contribution these facilities have on the state's economy. Compensation paid to Marylanders, purchases from Maryland companies and visitors coming to Maryland's installations all pump money into the economy, creating jobs and opportunities for Maryland's citizens and companies."
The Department of Defense is indeed a critical part of Maryland's economy.
Of the 118,000 employed on the state's military installations, 90 percent reside in Maryland and bring home a total payroll of $9 billion. Unlike many states with a large DoD presence, Maryland's missions are focused on Research and Development (R&D) and Test and Evaluation (T&E), which employs a highly skilled and highly paid civilian work force constituting over half of the 118,000 employed. RDT&E-related military commands also generate a large contractor tail which has led to a significant foothold in Maryland. For every direct RDT&E military job, a conservative estimate indicates that at least two contractor jobs are created. Maryland's military facilities procured nearly $31 billion in goods and services, almost $7 billion of which were purchased directly from Maryland defense contractors.
Mission Maryland provides a pre-Base Realignment and Closure (BRAC) baseline.With the recently completed BRAC moves to Maryland, the economic impact is expected to reach $50 billion annually and contribute an additional 19,000 direct jobs.
As an example, the U.S. Army's Communications and Electronics Command (CECOM), which relocated from Fort Monmouth, N.J., to Aberdeen Proving Ground (APG) in Aberdeen, Md., transferred more than 7,000 positions to APG. Over time, economists estimate that twice as many contractor jobs in the region will be generated. This trend is already in evidence in the Aberdeen area.
Traditionally a manufacturing, transportation and distribution hub, the region is now dominated by five new Class A office parks — COPT, J. Joseph Credit, Manekin, Merritt Properties and St. John Properties — along with 60 new defense contractors. One office park, The GATE at Aberdeen Proving Ground, is an Enhanced Use Lease (EUL) project. EUL is an Army program managed by the Army Corps of Engineers, Baltimore District, which uses a competitive process to engage private-sector companies to develop under-utilized real estate assets on Army and/or DoD installations. The GATE's developer, St. John Properties, leased 416 acres of land from APG and is constructing a state-of-the-art office and technology park on the installation, making the property attractive to defense contractors seeking closest proximity to their government client. Another significant EUL agreement between the Army and developer Trammell Crow, near completion on Fort Meade, will offer 1.7 million square feet of office space to defense contractors.
Though the Army has been the pathfinder in the EUL program, the Navy and Air Force are catching up. The Navy has three EUL proposals underway in Southern Maryland. EULs provide numerous benefits, not only to DoD through reductions in base operating costs but also to the regional economy by introducing valuable federal property into the local market and stimulating the local job base. The nation is likely to see more of these lease offerings become available as the federal budget continues to contract.
The Department of Defense has also had an impact in Maryland's construction sector. Forty percent of all new office building construction under way in the U.S. is located in the Baltimore-Washington area, a result — at least in part — of BRAC construction. Projects related to BRAC in Maryland pumped in more than $2 billion and created more than 4,000 jobs.
Former Defense Secretary Robert Gates announced a $400-billion budget cut over the next 10 years. His successor, Leon Panetta, is confronted with great pressure to further scale back spending, with an additional $400–$600 billion in cuts under consideration. Budget cuts of this magnitude will have significant impacts on defense programs. The focus of Maryland's military commands on research and development, test and evaluation may insulate the state from reduced spending. While the state ranks fourth in defense expenditures, Maryland ranks second in federal obligations for research and development. In addition to 17 major military installations, Maryland is home to 60 federal agencies and a large defense contractor community.