SPECIAL ADVERTISING SECTION
MEXICO ADVANTAGE
From Site Selection magazine, July 2012
SHARE THIS ON SOCIAL MEDIA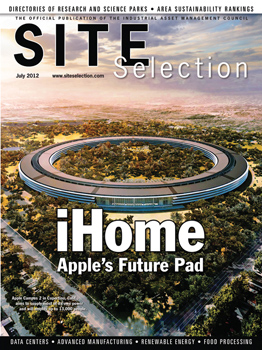 7 Steps to Site Selection in Mexico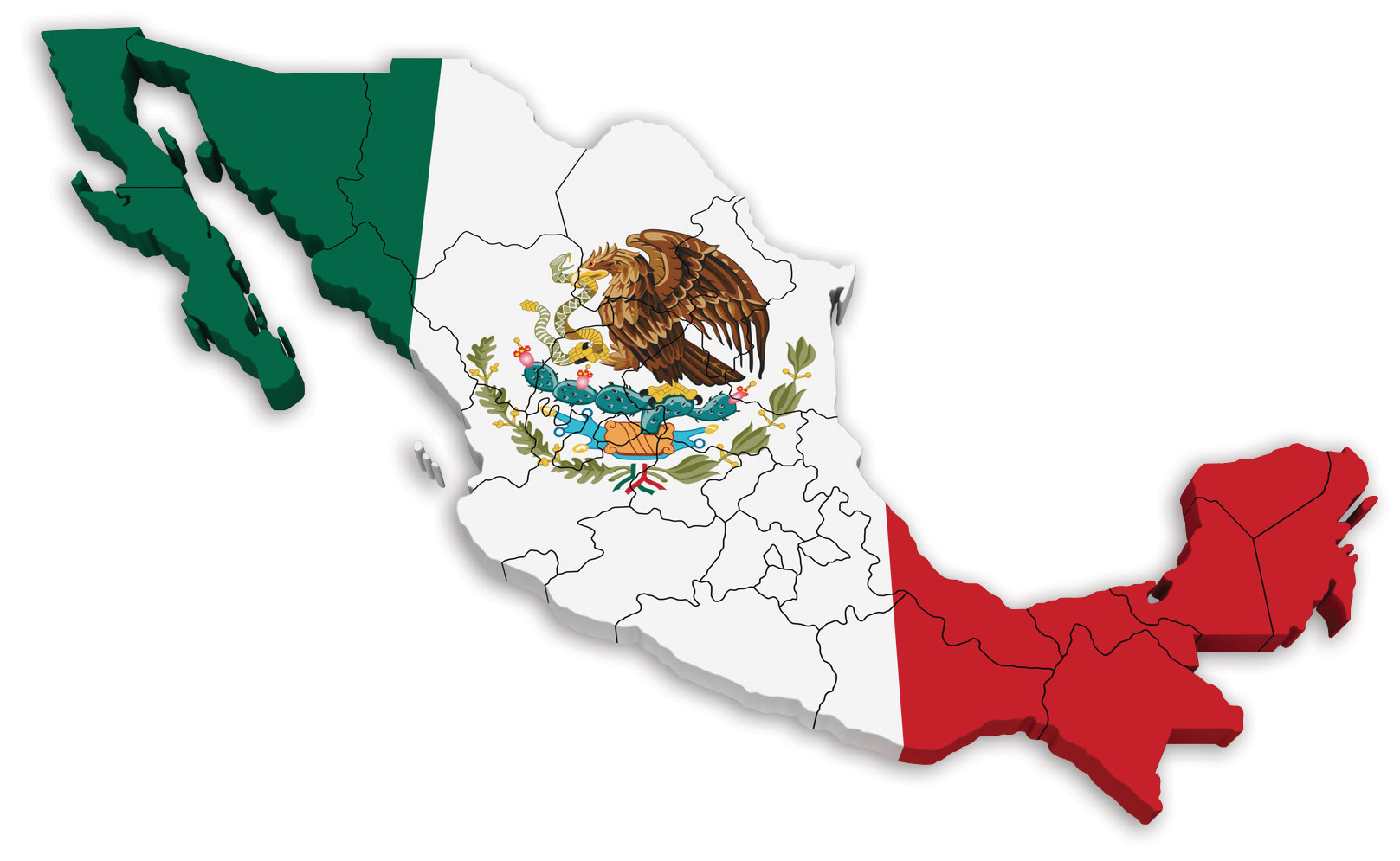 A
merica needs stronger manufacturing companies, and that's why it is important to make the most cost effective business management decisions, especially when considering offshoring operations to a "low-cost region."
Why could offshoring be an alternative to strengthen American Industries?
Because American Industries need to have more competitive costs.
Because they need available, eager and skilled labor to do the job.
Because U.S. companies need to conquer new markets from strategic locations.
According to the 2011 U.S. Manufacturing-Outsourcing Cost Index by Alix Partners, Mexico is the most cost-effective location for U.S. companies as far as labor and freight.
Here are the 2 most important competitive advantages companies get when they start manufacturing in Mexico:
Labor cost savings:

This is the number 1 reason why manufacturing companies establish operations in Mexico: skilled labor at a fraction of the cost of North America or Europe. There are plenty of success stories of companies that started with assembly operations in Mexico and that have grown to more qualified processes like CNC machining, welding, metal stamping, plastic injection molding, etc.

Cost Competitive for Your Customers Due to Tariffs Savings:

Companies that manufacture in Mexico save on tariffs when you export to any of the 44 countries that Mexico has a Free Trade Agreement with. There are companies that have shifted their operations to Mexico, and their customers in Europe received the benefit of saving on tariffs.
So how do we find the right location for any company in Mexico?
Step 1
Select the geographic location — Look for Proximity to Present and Future Customer Base:
Based on the location of customers, companies first select an industrial corridor and then the proximity to the U.S. border or ports of entry.
There are 2 main different vertical corridors in Mexico:
PanAmerican Corridor and NAFTA Highway Corridor. It's difficult to jump from one to another because of the mountain ridges in between.
Mexico´s Panamerican Industrial Corridor:

Key location for companies serving both the East and West Coast markets.
Key locations for aerospace, automotive, medical devices, electronics and other manufacturing industries with companies such as Cessna, Hawker Beechcraft, Sumitomo, Federal Mogul, Automotive Lighting, Toro, Columbus, International Paper, Arnprior, Veyance, Conmed and Southco, among many other important manufacturing companies.
Regions like Juarez, Chihuahua, Torreon, etc.

NAFTA Highway Industrial Corridor:

Key location for companies mainly serving the U.S. Midwest and East Coast markets.
Key locations for aerospace, automotive, medical devices, electronics and other manufacturing industries with companies like Bombardier, Eurocopter, Polaris, Aweco, Friedrich, AE Petsche, Curtis Wright and among many other important manufacturing companies.
Regions like Reynosa, Monterrey, Queretaro, San Luis Potosí, Guadalajara, etc.
Once companies have selected the industrial corridor to get established, the next criteria will be the proximity to the U.S.-Mexico border.
Note: Each one of the different locations will feature different advantages for manufacturing operations. Geography will only play a part," the rest we will cover in the next elements like skilled labor, productivity, unions, etc.
Right on the U.S.-Mexico border:

Juarez – El Paso, Texas (Panamerican Highway): Immediate access to US I-10 and I-25
Reynosa – McAllen, Texas (NAFTA Highway): Immediate access to US I-10 and I-35

Key advantages of cities along the U.S.-Mexico border:

Plant managers, engineers and their families can live on the U.S. side of the border.
Reduced inventories and freight costs due to U.S proximity.
As fast as 1-day turnaround for re-manufacturing processes.

Close to the U.S.-Mexico border:

Chihuahua (PanAmerican Highway)
Monterrey (NAFTA Highway)

Key advantages of cities close to the U.S.-Mexico border:

Skilled labor for more complex manufacturing processes.
Opportunity to serve the currently established manufacturing base of Aerospace and Automotive OEMs, Tiers 1, 2 and 3.

Central Mexico: regions like Queretaro, San Luis Potosí, Silao, Guadalajara, etc.

Most of them right on NAFTA Highway and connected the PanAmerican Highway.

Key advantages of cities in Central Mexico:

Immediate access to different manufacturing OEMs established in different states in central Mexico.
Immediate access to the central market of Mexico: more than 70 million consumers in a 250-mile radius.
Closeness to sea ports connecting to Asia and Europe: Manzanillo and Lazaro Cardenas sea ports.
So, geographically speaking, which is the best location for an offshore operation in Mexico?
Let's now see the other components that will allow any company to perform a cost-effective site selection process.
Step 2
Look for a Region with the Adequate Connectivity, Accessibility & Infrastructure:
When manufacturing companies select a region, it is important to consider the following:
Ease to visit the manufacturing plant by corporate executives.
Transportation Infrastructure: highways, railroad, airports, etc.
Expedite transportation.
Connectivity to markets: infrastructure connectivity to the railroads or highways that connect to your markets.
Number and frequency of truckloads to import and export on a monthly basis.
Countries of origin of raw materials and freight-forwarding services.
Final destination of manufactured goods, transportation, customs brokers and bonded warehousing services.
Step 3
Determine the right Real Estate and Utilities Strategy:
Manufacturing companies have found world-class facilities in Mexico, just as anywhere in the U.S. There are different approaches to investing in real estate in Mexico:
Buy vs. lease an existing industrial facility.
Buy vs. lease a built-to-suit industrial facility.
Select the industrial facility to be inside or outside an industrial park.
There is no right approach; there are just advantages and disadvantages vs. the financial plan of the company.
To get the best deal, it is important to consider:
Leasing vs. buying: impact on cash flow and exit strategy in case the company decides to leave Mexico.
Economies of scale: when establishing inside an industrial park, companies leverage services like security, transportation, utilities, etc.
Real needed building specifications based on your requirements and local weather.
Expansion capabilities: make sure there are utilities and infrastructure adequate for future growth to avoid relocation.
Step 4
Get the Best Deal with the Government on Taxes and Incentives:
There are different types of incentives that government will offer like land, tax exemption, work-force training, quality certifications, etc. Since the ROI on a manufacturing plant investment will come in the long run, make sure you find a region that will be able to provide you with support in the long run too.
Step 5
Find Local Suppliers:
There are some mature markets that will ease your operation flow because of the already developed supply base in products and services, like transportation & logistics, packaging, etc.
It is strongly recommended to network with the local manufacturing association of the region, called Maquiladora Associations, as well as with the local Supplier Development Association. Some of the benefits manufacturing companies find in these associations are the lists and network of suppliers.
Step 6
Find the Right Work Force — Skilled Labor, Productivity, Quality and Availability:
One of the major concerns any manufacturing company has is the availability of direct and indirect skilled labor. From one region to another, the labor skillset and cost varies.
Before selecting any region, it is important to determine the adequate education and training support for human resources in the region, like technical schools, universities, training centers, research and development centers, design and engineering centers, etc.
There are plenty of manufacturing success stories that have found very qualified technical workers, as well as engineers for more qualified processes. There have been companies that have passed their ISO 9000 certification evaluations on the first try in their Mexican operations, as well as other quality standards.
It's very important to consider that every region is different as far as Labor Qualifications and Costs.
It's strongly recommended to visit the local academic institutions and training centers to see how they can support the manufacturing process to establish in the region.
Step 7
Determine the Union Strategy:
Manufacturing companies have the opportunity to select the union they work with or to even establish their operations without a union, depending on the region they choose.
In conclusion, a cost effective site selection process will consider the comparison of several regions with the total cost per hour on those regions. This includes labor costs, freight costs, real estate and utilities costs, among other criteria.
If you want to get a free cost analysis of regions in Mexico for your site selection process, you can go to: www.SiteSelectionInMexico.com with the American Industries Group.
_________________________________________
About American Industries Group:
American Industries Group has helped over 200 global companies to successfully establish and run manufacturing operations throughout Mexico since 1976 through Site Selection, Administrative "Shelter" services and Industrial Real Estate.