SPECIAL ADVERTISING SECTION
WORK-FORCE TRAINING INCENTIVES PROGRAMS
From Site Selection magazine, July 2012
SHARE THIS ON SOCIAL MEDIA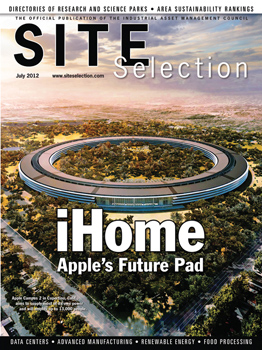 Flexibility & Ease of Administration:
Key to Work-Force Incentives
Labor availability and quality are consistently ranked among the most critical success factors for businesses.Thus, it should be no surprise that virtually all states and many localities include work-force-related incentives as part of their offerings, including recruitment assistance, screening assistance and/or training incentives. In addition to being an effective tool for encouraging companies to locate, stay and expand in their communities, work-force incentives are considered a "safe" investment of public funds, an investment in "human capital." Even if a company closes operations after receiving training incentives, the workers — and the knowledge and skills acquired during the training — typically remain in the community.
From the corporate perspective, however, work-force-related incentives represent a mixed bag. When a training or recruitment assistance program is a good fit and well-administered, it can have a positive impact on the bottom line, and even positively distinguish one location from other competing jurisdictions. Yet work-force-related programs can also be cumbersome, inflexible and difficult to quantify.
Structure of Work-force-Related Incentives
The most common delivery mechanism for recruitment and screening assistance is the Work-force Development Board, supported by federal funding, although state and local programs also exist, working in tandem with or "on top of" federal programs. Training assistance is most frequently offered through state-wide programs, although local training assistance is also available in some locations. These state and local programs sometimes incorporate federal funding sources.
Work-force-related incentives come in all shapes and sizes, but can generally be divided into three categories: Recruitment Assistance, Screening Assistance and Training/Retraining Assistance.The form of the incentive ranges from provision of office space for conducting interviews to cash reimbursements of training expenditures incurred by the company. Qualification requirements may include minimum requirements for resulting job creation/retention, minimum wage levels, minimum periods of employment, and/or demonstration of competing locations.
Valuing and Comparing Work-force Incentives
Valuing work-force-related incentives can be challenging. On one hand, work-force incentives are frequently undervalued, as it can be difficult to assign a dollar value to in-kind services and cost-avoidance incentives. On the other hand, the value can be overstated if one doesn't consider the administrative burden and loss of flexibility, or the quality or applicability of the training being provided.
Comparing work-force incentives between competing locations can also be challenging. In addition to the more obvious differences (such as whether the benefit is delivered as a cash reimbursement or a tax credit), there can be significant differences in the flexibility and ease-of-administration of a program. Without proper due diligence, deficiencies in these areas won't be recognized until a location decision has already been made. Key points to consider include:
Recruitment Assistance
What geography can be targeted by recruitment assistance?
What types of jobs is the community best-positioned to help fill? Communities are typically most adept at helping companies find lower-skilled or technical workers.Service industries, R&D facilities, and companies in need of specialized, advanced skill-sets may find the community's resources have a limited ability to reach these target populations. (That said, some communities have partnered with employers to supply and train extremely specialized talent.)
How good is the job seeker information available from the local workforce development group? Is it dated?Are duplicates an issue?
To what extent can the community assist the company in recruiting personnel from within the company's ranks in other locations to relocate to the new facility?
Screening Assistance
Is the local program administrator able to help the company review the incoming resumes to ensure compatibility with the job's minimum requirements?
Can the community help qualify potential candidates by performing basic skills assessments?
Training/Retraining Assistance
What are the minimum requirements for the program? Minimum wage levels? Minimum number of jobs? Minimum term of employment? Investment?
Are awards issued on a rolling basis, or are there set enrollment periods?
What industries are qualified for assistance? Is the training program equipped to meet the needs of service companies, or is it primarily focused on manufacturing?
Can in-house trainers and third-party vendors be used, or are employers limited to instructors employed by the technical schools or community colleges?
Will the program cover travel expenses for trainers? Will it cover travel expenses for trainees?
Are materials (training manuals, software, etc.) allowable expenses?
If proprietary company information is embedded in training materials, is this information protected from disclosure?
Is on-the-job training an allowable expense?
Who pays for the trainee's time?
What clawback provisions are involved?
What will be the administrative burden on the company?How user-friendly is the reporting process?
What is the turnaround period for benefit payments?
If the application and reporting is web-based, is it flexible enough to accommodate nuances in training needs of diverse companies?
Is the program fully funded? Is there a maximum per employee expenditure? A maximum per company allowance?
How will the quality of the community college system affect the value of the training incentive? Is the training program primarily designed to support the technical college system in the area, or does the program successfully leverage the technical college system to achieve a primary goal of supporting the business?
What training assistance is available for existing companies to retrain current or hire a few new workers?(Even companies making their first investment in a community need to consider this, as it will impact their experience as an existing employer.)
Over the years, BLS & Co. has seen companies — and economic developers — waste valuable time and resources trying to fit a square peg into a round hole. Flexibility and ease-of-administration are vital to work-force-related programs. When present, they serve to enhance the value of the training; when absent, they detract from the value or — in many cases — make the program unworkable for a company.
---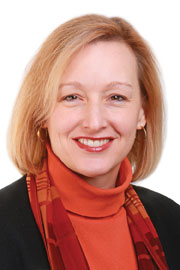 Tracey Hyatt Bosman is the Managing Director for Biggins Lacy Shapiro and Company.