SPECIAL ADVERTISING SECTION
ZONES OF OPPORTUNITY
From Site Selection magazine, July 2012
SHARE THIS ON SOCIAL MEDIA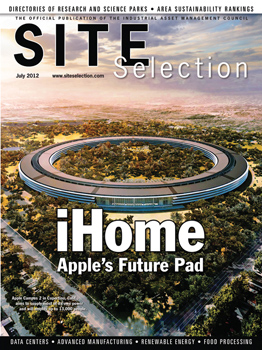 Zones of Opportunity IV
Know Your Benefits
T
he Economic Development Zone concept has been around in different forms since the late 1970s.Each state with such zones has its own requirements relative to which types of companies may qualify and the benefits available. As the concept has evolved to meet the needs of modern economic development, these zones have become one of the most important tools in the economic development arsenal.
A majority of states, as well as the federal government, have some form of Economic Development Zone program. The primary purpose of these zones is to create areas of special economic opportunity for job creation in areas that are in greatest need of employment growth. Once established, they serve as a focal point for economic development due to the unique benefits that accompany them.
There is tremendous variation in the types of benefits provided companies locating in these zones. The quality and types of locations of these zones also vary widely. Economic Development Zones may provide low-cost or free sites, real estate tax abatements, corporate income tax abatements or credits, or job training assistance above and beyond that available elsewhere in a state. From a corporation's perspective, some zones can provide tremendous opportunity, while others have so many restrictions and provide so few usable benefits that it is more beneficial to seek incentives for locations outside a state's Economic Development Zones.
Critical Elements for Success
For a zone to be of benefit to a company, there are four ingredients every zone should possess:
Desirable location — From a corporate perspective, one significant problem for many zones is that they are located in blighted areas. Sometimes the location is so problematic relative to crime, infrastructure and access to employment that no amount of tax abatements will make the property a viable location for most companies. Although such blighted Economic Development Zone locations are easy to sell from a local political perspective, they are often removed from contention by the types of communities employers find most desirable. Sometimes these locations are so problematic that they sit empty for years and even decades. This is especially a problem if the community has invested in land acquisition, site clearing and infrastructure. Good locations with well-developed infrastructure generally sell out fastest with the highest overall returns to the community.
Have Product to Sell Now — As communities have become more sophisticated, many communities and states now have site certification programs that indicate a site's readiness for groundbreaking. When potential opportunities come along, a shovel ready site has the greatest chance of being able to attract a prospect. If your site is not ready for development and requires significant time to reach an equivalent level of development to the other sites being looked at, your site is at a significant disadvantage. In theory, property in an Economic Development Zone should be certified as ready for development to maximize the opportunity for success. In today's fast-paced market, few companies will wait while utilities are brought to a site or roads are developed in a zone.Most projects are started and a property purchased or leased within less than six to eight months.
Flexible Time Limits on Zones — For some zones, benefits start the day the zone is established and end on a specific date. Thus, a company moving into an older zone may have a very limited time to take advantage of the zone's benefits. The best zones are those in which the time limit for benefits begins when a company moves into the zone, allowing them to receive a full term of benefits.Benefits should be for a minimum of 10 years from the date the company commences business in the zone.
Useable Benefits from the Zone — Economic Development Zones that rely on income tax abatement tend not to be as effective as those that provide a wider range of incentives. The difficulty with income tax abatements is that, after relocation or expansion, a company may initially operate at a deficit, thereby receiving no benefit in the crucial early years of a new operation. Often the income tax abatements are at their highest level during the first few years of occupancy and diminish over time. Benefits such as real and personal property tax abatements, free or subsidized land or buildings, sales tax abatements, job creation grants or credits, infrastructure improvements, permit acceleration, and job training tend to be most beneficial.
Creativity Counts
As competition for jobs increases across the country, the bar continues to be raised as to the quality of locations under consideration by companies for new operations. Today more than ever, states and communities need to be more aggressive and creative in their economic development efforts. Creativity counts. For example, we have recommended that states that are not right-to-work states create right-to-work economic development zones. State legislation would need to be put in place that would make it the responsibility of local communities to designate their economic development zones as right-to-work zones. This would greatly assist many states in attracting manufacturing jobs.
Often incentives such as Economic Development Zones are criticized as being unnecessary. This perception is often held by individuals who still believe their major competition is from the community or state next door. The real competition is not next door, but rather it is China, India, Brazil, Mexico or Vietnam. The problem is that most communities or states do not realize how many jobs they are continuing to lose to such locations as their own companies establish new operations or expand existing operations in these locations. State and local incentives are often important in helping to level the international playing field even more than the domestic. Without incentives, the nation would likely lose considerably more jobs than it has.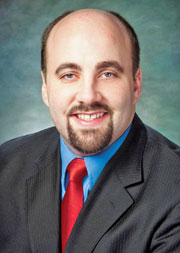 Economic Development Zones are only one of many incentives that states and communities need to maintain in their economic develop tool chest. If properly designed, structured and marketed, these special opportunity zones can be a community's or state's best tool for attracting new business and jobs. 
---
Brent Pollina is vice president of Park Ridge, Illinois-based Pollina Corporate Real Estate.