SPECIAL ADVERTISING SECTION
GROWING RETAIL CENTERS
From Site Selection magazine, March 2012
SHARE THIS ON SOCIAL MEDIA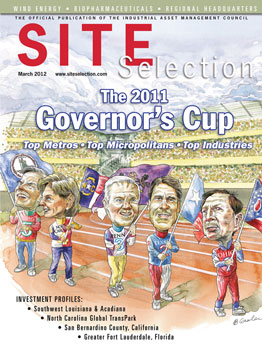 The Bar Is Raised for
Retail Site Selection
Traffic counts are more important than ever,
as retailers look for the best locations.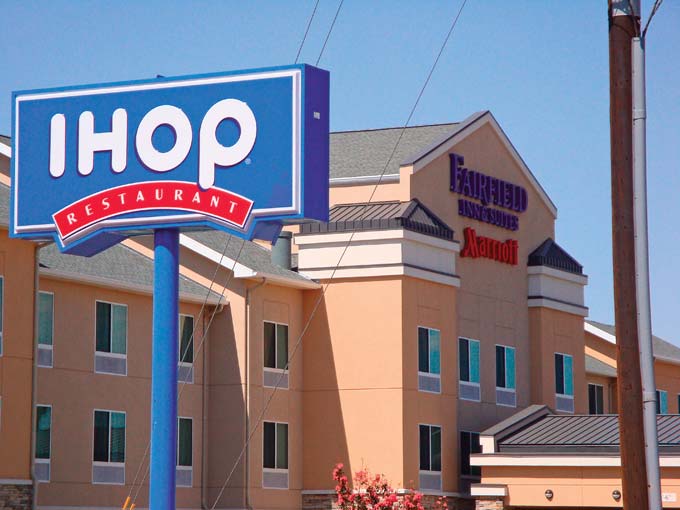 T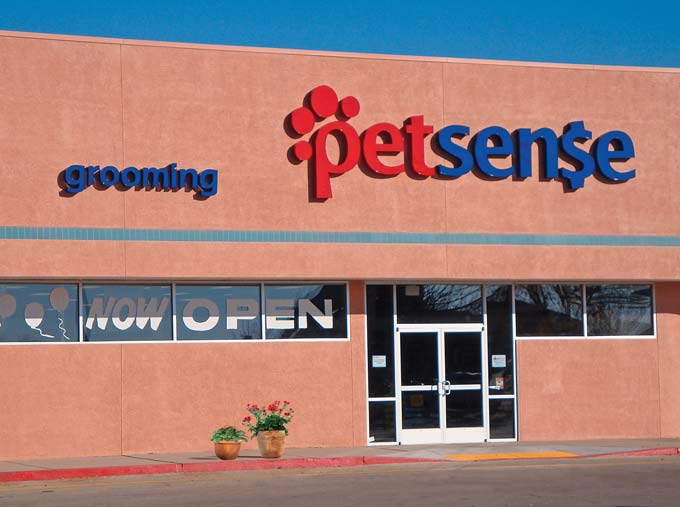 he past three to five years have been all over the place in regards to retail growth. The recession the nation went through touched many markets, and made expansion a difficult task for the majority of retailers. Some markets were not affected as badly as others. Carlsbad, New Mexico, was one such market that did not feel the recession as bad. Like other communities who weathered the economic storm well, Carlsbad was bolstered by having a strong market with diverse industries. Because of the economic diversity, the unemployment rate never got above 6.6 percent, and during this time several national companies actually opened new locations in Carlsbad. Lowe's Home Improvement, Fairfield Inn & Suites by Marriott, Hampton Inn & Suites, IHOP and Petsense have all expanded into Carlsbad within the last two years.
Carlsbad and other markets that have had success during these tumultuous times have solid characteristics that national retailers want to see. Probably the biggest thing is the economic diversity previously mentioned. This is especially important to rural markets like Carlsbad where in times past much of the success of the economy was tied to one or maybe two particular industries. The markets went as these industries did, for good or bad. Success and stability have come in recent years because of the variety of businesses currently operating. Not only are jobs provided, but these industries attract people from other locations for opportunities. Before you know it, you have a growth trend with a solid population base that has a great median household income as well as significant disposable income. Couple this with a pull factor analysis that shows which retail segments are not present in the market, and you are able to begin attracting some well-known names.
Site selectors have become a great deal more strict in terms of what kinds of criteria they need in order to consider a market for expansion. Population requirements have grown. Traffic counts are more important than ever. Big-box anchors and neighbors are still as prevalent as before. Site selectors have to be cautious about picking and choosing markets to expand into, and who could blame them? At the same time, communities have gotten creative in how they attract selectors to their markets as well.
Agreements between cities and companies in terms of job creation and infrastructure improvements are some ways that communities can generate interest from national site selectors.Anything that can help bring down the barriers of entry in terms of cost is good for site selectors. Times remain tough on retailers in some respects, so this can many times be the key to getting a deal completed. In addition, generating compelling presentations that really show site selectors how their community operates in terms of the market and characteristics can go a long way in establishing a strong argument as a viable site and location for expansion.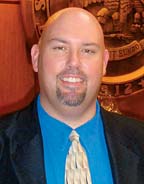 Across the nation, economic hotspots are turning up. Communities that can match up well with specific site selection indicators are often the ones that are showing strong success and growth.If there are enough strong industries and the market is well diversified to show growth patterns and positive economic trends, they will have success in garnering the interest of site selectors. With global marketplaces taking off and providing new horizons for companies looking to increase their bottom line, the opportunities have gone beyond normal expectations. In the U.S. alone, some agricultural industries have had major success in recent years based on the eating habits of other nations, like China for example. The opportunities are there, and companies are starting to see them and take advantage of them ahead of the curve. These opportunities have also led to the creation of jobs in the U.S., which is such a strong indicator of strength. With rural markets, the efforts of companies to find locations with lower barriers to entry are paying off. Many communities, Carlsbad included, do not have municipal impact fees. This alone can save corporations significant amounts of money, especially when trying to open a new location through expansion or start-up. Rural communities are trying to compete with not only themselves, but with major urban and metropolitan markets and options around the globe. Any incentive will not be overlooked by corporations looking to save while expanding.
Looking ahead, the economic outlook is not as dim as it was a year or two ago. Consumers are starting to spend money again. Jobs are still being created. And retailers are starting to expand again. An ideal proposition that shows the economic strengths associated with your market will go a long way in terms of drawing site selectors to your location.