SPECIAL ADVERTISING SECTION
NEW YORK STATE
From Site Selection magazine, May 2012
SHARE THIS ON SOCIAL MEDIA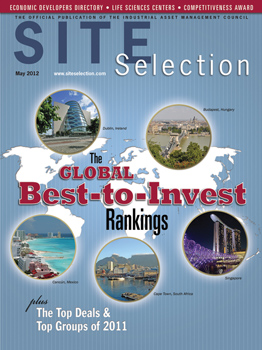 A New Day in the Empire State
I
BM. Pepsi. Corning. Pfizer. Estee Lauder. Kodak. Colgate-Palmolive. Time Warner. What do these Fortune 500 companies have in common? Besides bearing internationally sought-after brand names, they are just some examples of the industrial giants which have helped to shape the economic backbone of New York State — and, for that matter, the nation — over the span of decades. Indeed, as state officials observe, the Empire State has had a long and proud history of industrial success even in the toughest of economic times.
Supporting this observation are New York's experiences in recent years. From 2008 to 2011, a total of 760 companies announced projects to build new facilities or expand existing facilities in locations across the state, according to Conway Data. Notably, all but seven of New York's 62 counties had at least one project announcement from 2008 to 2011. These announcements reflected reported plans by companies to create more than 48,000 jobs and invest approximately $15.5 billion. While significant announcements were made during each of the four years, 2011 was a particularly good year for the Empire State as projects announced during this year accounted for nearly $4.5 billion of the planned investments reported.
2011 also marks the first year of governor Andrew Cuomo's administration. This is no small point, according to Deputy Secretary for Economic Development Leecia Eve. The governor's chief priority is to ensure that New York is a state that is "open for business," Eve noted. Quoting the governor, she explained how his administration reflects a core belief that government's role is "to help business do what it does best and not get in the way." "We're doing the equivalent of moving mountains under this governor's leadership to make state government operate as efficiently and as business friendly as possible," said Eve.
Transforming State Government
Eve described a number of initiatives already implemented through the Cuomo administration to improve the way state government operates and help build greater confidence among businesses about New York as a place to invest in. She pointed to making state government "user-friendly" as a top priority. Under the governor's direction, state agency leaders who head up functions relating to economic development are coordinating efforts to operate as one team in serving the customer, shared Eve. These leaders now meet on a regular basis to share information and discuss projects. As a result, she explained how a prospective investor with questions that are handled by multiple agencies no longer needs to contact each agency, but rather can make one call to have their questions addressed.
Fiscal management is also a priority for the Cuomo administration, said Eve. For the second year in a row under the governor's leadership, New York has passed its budget on time (something that Eve pointed out has seldom taken place in the past), and without new taxes or fees. Instead, she shared how this year's budget reflects a reform in personal income taxes for the first time in 58 years and enabled a reduction in tax rate for the majority of the state's tax payers.
The governor is also focused on cost reduction, shared Eve.State agencies have been asked to tighten their belts with respect to spending. There are also efforts underway for state government to operate more like the private sector with respect to engaging in shared services for back office functions, she noted. As one example, she described the state's move toward having one or two print shops serving all of state government rather than for each agency to operate its own internal print shop.
Making Strategic Investments
A broad range of investments are being made to pave the way for New York's economic development future, noted Eve.
The governor's Regional Economic Development Councils are a key vehicle for making these investments. Recognizing that New York has a broad and diverse economy, these councils are designed to foster the development of regional solutions through local empowerment rather than a state-driven approach, explained Kenneth Adams, president & CEO of Empire State Development and commissioner of the New York State Department of Economic Development. Each of the state's 10 councils are public-private partnerships with approximately 30 local experts from the business, academia, local government, and nonprofit sectors. The councils determine the regional priorities for economic development and infrastructure investments as well as for tax and regulatory reforms, and the state works to support these priorities, said Adams. In December 2011, the governor announced $785 million in economic development funding for projects identified through the councils and selected through a competitive review process.
Another priority for the governor, says Adams, is to make up to $1 billion of funds available to make large scale economic development projects possible in Buffalo and the surrounding area. He shared how the state anticipates the significant leveraging of private-to-public dollars in what has been a historically significant industrial city for the state. Potential projects to consider will be identified with the help of the Western New York Regional Economic Development Council.
Using public funds to make significant private investment possible is something the state has seen work in other strategic areas. Adams pointed to the state's creation of the Center for Nanoscale Science and Engineering at the State University of New York at Albany as one example. Last summer, Gov. Cuomo built upon these efforts with an additional $400 million to develop research capacity at the center. This public investment, explained Adams, was the trigger for $4.4 billion in private investment by a consortium of some of the world's leading semiconductor manufacturers. These investments have enabled the Capital Region to become a recognized global center for this industry, he noted.
How the state makes decisions to invest in supportive infrastructure has also changed. To coordinate plans across the state's 45 agencies and authorities, the New York Works Task Force was created to oversee $16 billion in annual capital expenditures devoted to such infrastructure. According to Eve, the projects will reflect a combination of state, federal and private sector investments and range from the improvement of hundreds of bridges and miles of roadway to the betterment of state parks — while putting people to work immediately.
Fostering Success through Locally Driven Efforts
Contributing to the Empire State's success are the efforts of the local economic development leaders serving communities throughout the state. Briefly described here are just two examples — New York City and the Buffalo-Niagara region.
New York City led the state with more than 200 new project announcements representing over $1.8 billion in planned investment from 2008 to 2011. A review of these announcements reveals significant diversity in terms of industry type and operation. Protecting and growing New York City's industrial job base has been a chief priority for Mayor Michael Bloomberg, noted Miquela Craytor, director of industrial policy development with the New York City Economic Development Corporation.
The mayor's industrial policy has led to the creation of industrial business zones in which companies locating in the zones receive tax credits as well as access to specialized services. It also identifies addressing the shortage of suitable real estate space as a priority. As a result, the City is working toward creating, preserving and modernizing industrial buildings as well as helping companies in their search for real estate that meets their needs, shared Craytor.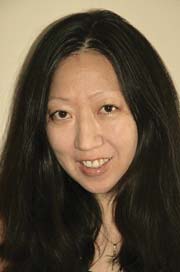 As another example of how the city is supporting industry, Craytor described efforts to help existing firms in traditional industries connect with "manufacturing 2.0" firms, or those who specialize in rapid prototyping, fabrication and related processes, referring to craft type customization as the "next frontier" in industrial development. There are also efforts under way to support emerging industries. For example, an industry of growing interest is food manufacturing which, according to Craytor, has yielded some notable start-up activity which the city is working to support.
The eight-county Buffalo-Niagara region saw 129 project announcements with approximately $4.3 billion in planned investments during this period. Erie and Genesee counties accounted for 60 percent of these projects, and ranked among the state's top five leading counties for announcements. According to Tom Kucharski, president and CEO of the Buffalo Niagara Enterprise, working together as a region to develop a seamless delivery system has been the key to success and involves relationships which took years to develop.
Joy Wilkins is a Senior Fellow at The Fanning Institute at the University of Georgia.