SPECIAL ADVERTISING SECTION
TOP BUSINESS PARK LOCATIONS
From Site Selection magazine, November 2012
SHARE THIS ON SOCIAL MEDIA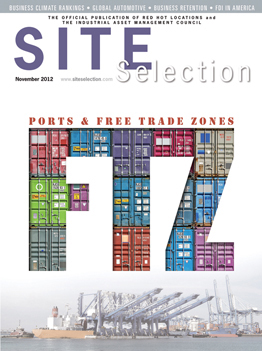 Trends and Criteria in Site Selection for High-Tech Companies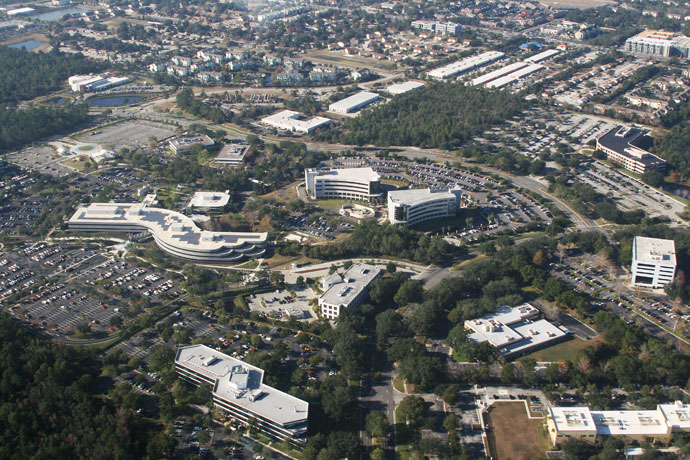 I
t's no secret that companies of all shapes, sizes and industries can benefit from locating their company in a business park. From collaboration opportunities and an elevated brand presence, the right location could mean long-term success for your company, particularly if it is within the technology industry.
It's not uncommon to find high-tech companies in a general purpose business park. But it's more common to find them co-locating in parks that are planned, located and developed for the specific purpose of attracting tech-oriented businesses.
This genre of business park is typically referred to in the United States as a research park. In Asia, the Middle East or Africa, it is referred to as a science or technology park. In Europe, it's referred to as a technopole. Regardless of what it's called, it is a business park with a more restrictive set of uses designed to create an environment conducive to such technology firms.
Trends in Science Park Development
Over time, the structure and physical nature of science parks has evolved dramatically, from the original industrial model that characterized many of the early parks to newer models that mix property uses and business functions while incorporating new design elements that attempt to reflect the changing space needs of large research and development firms, technology commercialization incubators and small innovation-based startups.
In my over 30 years of economic development, I've seen the evolution take place in three stages, or generations, of park development.
Early or existing models — development concentrated into a single, discrete park typically connected to a research university.
Current or emergent models — similar to earlier models but including spatial options such as new urbanism design concepts or live-work-play-learn configurations.
Future knowledge ecosystem models — a move away from the focus of a discrete project and incorporates a regional context to the business of facilitating innovation and improving competitiveness for technology-led development.
Not many would argue that Research Triangle Park (RTP) in North Carolina has been the model for science parks worldwide for over 50 years. RTP has reserved property for uses with a high degree of research and development, making the park more restrictive than the zoning ordinances for the property. As a result, this has created a higher demand for companies to want to locate within RTP — including giants such as IBM, GlaxoSmithKline, RTI International and Cisco Systems, to name a few.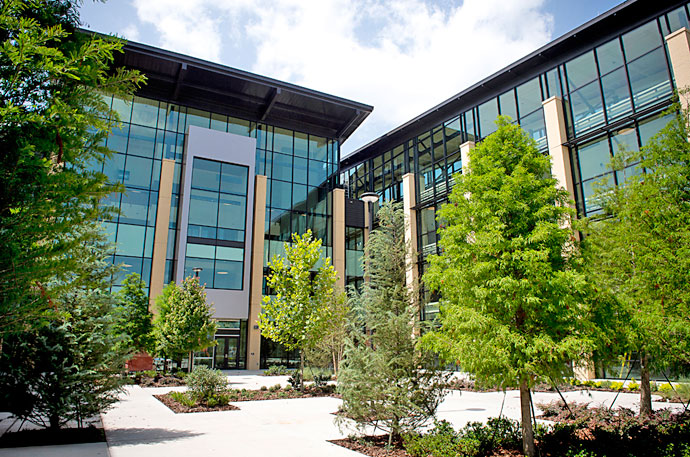 Many have followed RTP's successful model over the years, including Central Florida Research Park in Orlando, Florida. One of the nation's top 10 (yet not widely known) research parks, it is located adjacent to the University of Central Florida, the second largest university in the country, and is home to more than 100 companies mostly in the modeling, simulation and training defense industry, including SAIC, BAE Systems Inc., Boeing, Northrop Grumman and the nation's procurement commands of the Army and Navy for simulation.
But the model of self-contained research parks and incubators is being challenged by deep shifts in the global economy, science and technology, and models of innovation.
Place still matters. But it is viewed as a part of the overall ecosystem rather than as a single locus for development. The strategic focus is on the region or market area. This approach suggests favoring multiple developments or knowledge activity nodes linked together into a regional ecosystem. Key agents or players in this model are knowledge workers, R&D companies, knowledge creators/university researchers, entrepreneurs, venture capitalists, partnerships/collaborations between tenants and other agents, regional economic development organizations and regionally focused urban developers.
Many high-tech companies want co-working options in a young, urban, funky downtown location with amenities nearby. Much of this is based around the work of author Richard Florida and his concept of the creative class and its implications for urban regeneration. Two American cities following this model are Austin, Texas, and Orlando, Florida.


Austin recently joined the International Association of Science Parks and Areas of Innovation (IASP) as the first-ever city to be recognized as a science park. And Orlando is on its way with two major science parks — Central Florida Research Park and Lake Nona Medical City — and the upcoming Creative Village planned for downtown Orlando.
Internationally, there are several centers focusing on urban renewal and a focus on social inclusion, including:
Porto Digital is an Information and Communication Technology Center located in Recife, Brazil. To date, the center has attracted almost 200 companies including IBM, Motorola, Samsung and Microsoft.
22@Barcelona — "The Innovation District" — in Barcelona, Spain, has transformed its industrial downtown area with new energy networks, wi-fi and optic fiber and mobility, attracting companies in the areas of media, information and communication technologies (ICT), Medical Technologies (MedTech), energy and design.
Adlershof is a science, business and media location in Berlin, Germany, with more than 400 high-tech companies. Originally the center for German aviation, the center is now known as a "City of Science, Technology and Media."
We'll continue to see more examples of science parks going from a traditional business park model into a more dispersed, organic, urban core in an effort to attract high tech companies and their workers.
Criteria
There are several critical factors to take into account when considering a location in any business, science or technology park for high technology companies. These include:
Availability of a skilled talent base. Does the region have the talent your company or client will need now and in the future to meet its needs? Are there work-force programs in place to help train or retrain workers to fit your needs? Is the region invested in growing and attracting the next generation of talent needed for your company's growth and success?

Location. Are you looking for an urban or non-urban location? What is typical for your type of worker — do they want to live and work in an urban core or do they prefer commuting? Is there a major research university nearby? Is the park strategically located for your needs?

Partnership opportunities. In addition to a research university, are there similar companies nearby for collaboration? Is the local and state government willing to partner with industry?

″Infrastructure. Does the location have the needed infrastructure in place? Do you need top secret network capabilities? Do you need wet lab space? If it's not in place currently, how easy will it be to retrofit the space?

Transportation. If you need to distribute, are there the proper channels needed in the region? Is there an international airport with direct connections? Is there a port nearby? Are the roads and rail systems adequate to meet your needs?

Unique features. What about the physical environment of the park? Is it attractive to your specific workforce?

Park covenants and restrictions. Much like a homeowners association, parks have guidelines that vary in details, including such things as the ability to enforce quality of property, industry of companies locating there, etc. Do the park's restrictions meet your needs or are they limiting?
Of course, this list is not all-inclusive. There are several other factors that play a role in the decision-making process, not the least of which include the availability and types of incentives offered; reasonable costs for the facility, land and utilities; the quality of life for workers, etc.
The future is ever-changing for business, science and technology parks. But by keeping up with current trends in how others are finding success and taking your own needs into account, you'll be on your way to making the best selection for your company or client.
---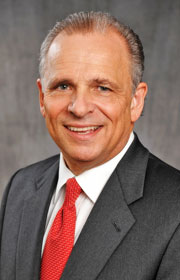 Rick L. Weddle is the president and CEO of the Metro Orlando Economic Development Commission in Orlando, Florida, USA. He also serves as the first American President of the International Association of Science Parks and Areas of Innovation (IASP) — the worldwide association of Science and Technology Parks (STPs) where he recently delivered a paper titled "Mapping Knowledge Ecosystems" at the IASP annual conference.