SPECIAL ADVERTISING SECTION
UNIVERSITY ALLIANCES
From Site Selection magazine, November 2012
SHARE THIS ON SOCIAL MEDIA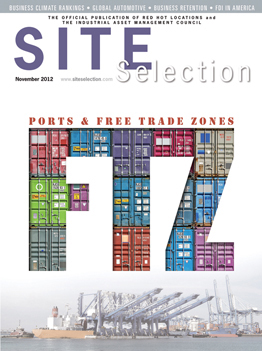 Growing the Innovation Ecosystem Through Collaboration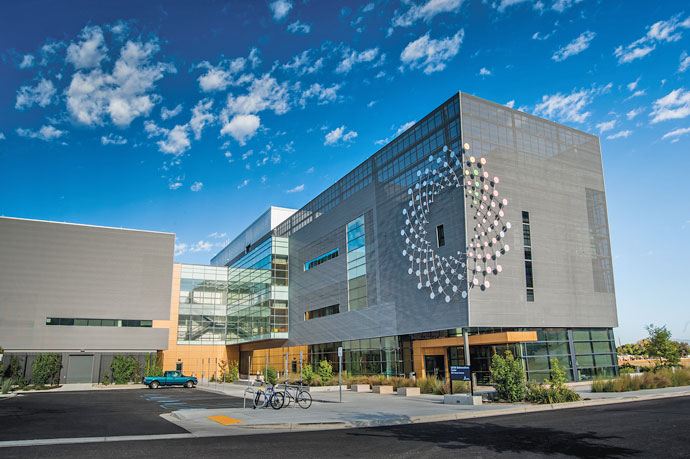 U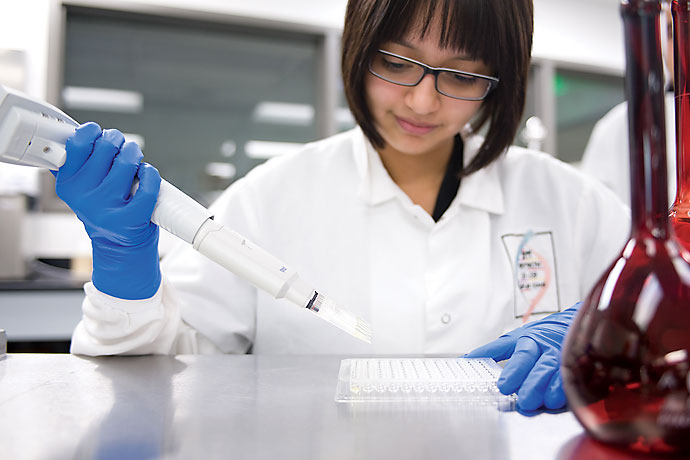 tah is known for a lot of things — snow, mountains, redrock. Utahns enjoy an unparalleled quality of life and some of the lowest rates of unemployment, obesity and unhappiness in the nation.
And, more than ever before, Utah is becoming a model of collaboration for the rest of the United States. Nowhere is this more evident than in the areas of research and economic development, where partnerships fostered by the Utah Science Technology and Research initiative (USTAR) are reaping huge rewards.
A laser-like focus on innovation and partnership between Utah universities and industry partners has come together as part of the USTAR program. And it is this combination of facilities, human capital and entrepreneurial nature that sets Utah apart from other states.
"The vision of USTAR is being realized in the state of Utah," said Dinesh Patel, chairman of the USTAR Governing Authority and managing director at Signal Peak Ventures. "Through our concerted efforts, we are fostering an environment that values education and entrepreneurship as a mechanism for economic development."
Patel continued: "USTAR is strengthening Utah's knowledge economy and making Utah more competitive by enabling the creation of new technologies and new technology-based start-up firms, which add more high-paying jobs throughout the state."
Innovative, groundbreaking research is taking place every day at state-of-the-art USTAR facilities located at the University of Utah and Utah State University.
Since its creation in 2006, USTAR has recruited 49 top research minds to the state, whose teams have directly attracted $131 million in grant funding.
And USTAR outreach teams, in partnership with regional business resource centers and accelerators, have helped launch 30 new start-up companies and create 176 new jobs in the past three years alone.
"One of the things that Utah is well-known for is the entrepreneurial nature of our people," said Ted McAleer, USTAR Executive Director. "We have a lot of start-up companies and a lot of new ideas being generated in Utah. USTAR is like a fuel additive that makes a strong engine run faster."
The impact of USTAR's impact on Utah's economy to date is significant. According to a 2012 study by the University of Utah's Bureau of Economic and Business Research, the cumulative economic efforts of USTAR include:
$112 million in labor earnings for Utah workers

$219.3 million in gross state product

$9.9 million in state tax revenue
Moreover, USTAR has supported more than 1,100 jobs through research and technology outreach.
Utah's colleges and universities are key USTAR partners, and these higher education partnerships are critical to its success. In addition to hosting and housing human capital — top researchers and research students — the initiative has an enormous physical presence on Utah campuses.
"USTAR is an investment in higher education and economic development," said Ann Millner, former Weber State University president. "This initiative has made a significant impact on Weber State's campus and in our surrounding community. USTAR is intrinsically linked to regional universities and colleges like Weber State University, Utah Valley University, Salt Lake Community College, Dixie State College and more."
Consider:
The James L. Sorenson Molecular Biotechnology at the University of Utah — This 208,000-square-foot facility is home to the Nano Institute and the Brain Institute and includes a nanofabrication facility with 18,000 square feet of cleanroom space, biobay and a 5,300-square-foot microscopy and materials characterization suite that places the U facility among the top nanotechnology research institutes worldwide.

Utah State University's USTAR Center — This 110,000-square-foot facility houses a Biosafety Level 3+ laboratory to perform advanced research in veterinary diseases, applied nutrition and synthetic biomanufacturing. No other building in the entire state has the same level of biosafety capability and, in fact, very few in the Intermountain West match it.
In addition, USTAR has supported the creation of the following facilities:
BioInnovations Gateway (BiG) Life Science Incubator — With USTAR contributing equipment and staffing, BiG provides 25,000 square feet of wet and dry labs and office space for up to seven start-up companies. In partnership with the Granite School District, as well as other partners, BiG also serves as an educational institutional and work-force training facility for high-schoolers and college interns.

SBIR/STTR Assistance Center — A partnership between Salt Lake Community College, the Governor's Office of Economic Development, USTAR and others, this center helps small businesses statewide secure federal research funding at a higher rate than ever before.

U of U Accelerator Life Science Incubator — This incubator provides new companies with support, space and equipment to develop innovative new technologies in the life sciences industry.

USU Algae Biofuels Center — A 27,000-square-foot facility with office space, wet labs, a greenhouse and six 1,200-square-foot growth ponds to develop algae bioproducts and high-lipid feedstock.

USU Bingham Entrepreneurship and Energy Research Center — This 70,000-square-foot center in rural eastern Utah explores conventional and alternative energy technologies.
Collaboration between higher education, entrepreneurs and industry has resulted in new start-up companies and job creation across the state. This includes, but is certainly not limited to, the following existing or expected commercialization of technologies supported by USTAR:
Systems that transfer power wirelessly between vehicles and roadways (WAVE, Inc.)

New ways to quickly and easily detect mercury and other dangerous chemicals, such as low levels of explosives (Metallosensors, Vaporsens)

Polymer-based targeted drug delivery to fight cancer (TheraTarget)

More accurate projections of severe weather, such as hurricanes and tornados, to improve warning times and minimize costly damage (STORM – Sounding & Tracking Observatory for Regional Meteorology)

Use of microbes to enhance coal-bed methane production (CB BioEnergy)

Revolutionary rescue backboard that will better protect EMTs from back injuries (Zien Medical Technologies, EZ Lift Rescue Systems, Inc.)

Products that effectively block X-rays, therefore protecting medical professionals and patients from the dangers of radiation exposure (BloXR)
"EZ LIFT Rescue Systems was able to get from concept to funding to a market-ready product in less than a year, thanks to USTAR's support of programs like BioInnovations Gateway (BiG)," said David Robinson, president of EZ LIFT Rescue Systems, Inc. "EZ LIFT Rescue Systems is a perfect example of what the visionaries behind USTAR set out to accomplish — encouraging innovation, education and small business growth within the state of Utah."
USTAR has been a catalyst for collaboration, being an active partner — in terms of budget and staff resources — in a number of Utah Cluster Acceleration Partnerships. In these efforts, higher education and industry join together to develop strategic growth plans for digital media, life sciences and other key sectors.
As USTAR-led and USTAR-partnered efforts have succeeded across Utah, other states have taken notice. Nevada and Idaho have followed Utah's lead, creating similar initiatives that combine the higher education and business communities to achieve results.
In fact, the Idaho Technology Council, specifically noted Utah's efforts in discussing its "IGEM" initiative, saying: "IGEM is a comprehensive strategy to accelerate tech transfer from Idaho's world-class research facilities … IGEM is modeled after successful programs in neighboring states, most notably Utah's USTAR program."
Additionally, Brookings Mountain West has cited USTAR as "the state's primary innovation driver" and a "national best practice."
As USTAR moves into the future, helping its partners create an environment through which economic and work-force development will flourish, the State of Utah will continue to be a chosen destination for world-class research and researchers, cutting-edge technology and leading businesses in the high-tech industry.
And, rest assured: Those lured to Utah by forward-thinking partnerships like USTAR will always have the snow, the mountains and the redrock vistas after a long day in the lab.
---
Justin Berry is the marketing manager for USTAR in Salt lake City, Utah. For more information, visit www.innovationutah.com.