SPECIAL ADVERTISING SECTION
TRADE COAST
From Site Selection magazine, July 2013
SHARE THIS ON SOCIAL MEDIA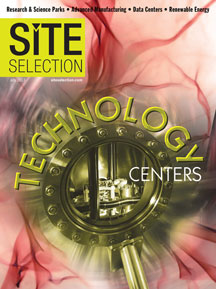 West Coast Ports and Economic Development Zones
L
ong America's biggest trading partner, Asia has emerged as the world's biggest market, with China overtaking the US as the world's top trading nation in 2012. Combine that with the recently signed Free Trade Agreement with South Korea and the agreements currently being discussed with Trans-Pacific Partnership, and it's easy to see how US Pacific ports, enterprise zones and forward-thinking regions will reap the benefits of this new economic reality.
America's Pacific Ports are also moving aggressively in preparation for the completion of the Panama Canal expansion, which will see a dramatic increase in deep-water container ships previously unable to navigate the Canal. Once the Panama Canal expansion is complete the Canal will accommodate container vessels 160 percent larger than ships allowed through today, forever altering global trade routes. This larger generation of container ships and supertankers are known as "Post-Panamax." Currently only four US ports are capable of supporting post-Panamax ships, and all of them are on the West Coast (Los Angeles, Long Beach, Oakland and Seattle.)
A port is considered post-Panamax ready once it meets three key criteria:
Channel depth of 50 feet with sufficient channel width and turning basin size
Cranes capable of loading and unloading post-Panamax ships
Docks engineered to handle the new bigger cranes.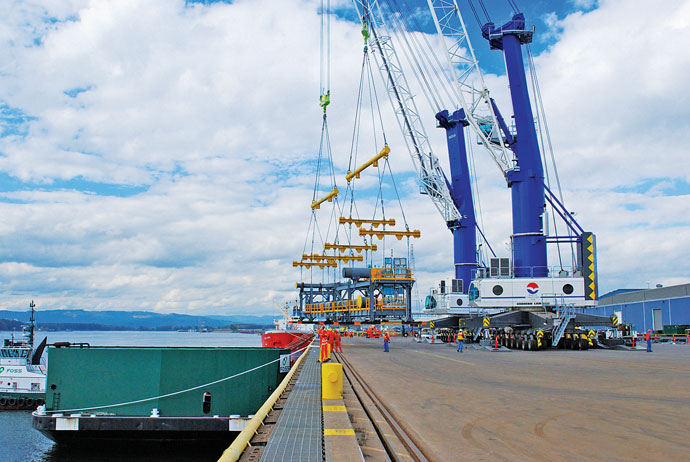 There are a myriad of first-class ports and free trade zones along America's Pacific coast. Two of these - the Port of Los Angeles and the Port of Long Beach - are the busiest ports in the US, and many more are undergoing substantial infrastructure improvements, positioning themselves for a new era in global trade.
Enterprise zones and foreign trade zones, with favorable tax incentives and continent-wide access through well-developed logistics infrastructure, continue to be a favorite destination for corporate investment.
On the following pages we highlight some of the ports, trade zones, economic development zones and regions primed to take full advantage of all the new potential investment.