SPECIAL ADVERTISING SECTION
INDIANA
From Site Selection magazine, November 2013
SHARE THIS ON SOCIAL MEDIA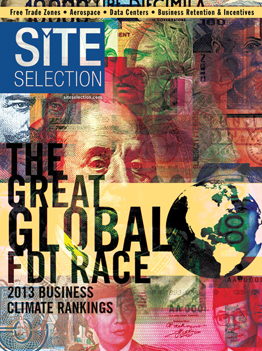 Manufacturing Is
Truly Making Indiana
A State That Works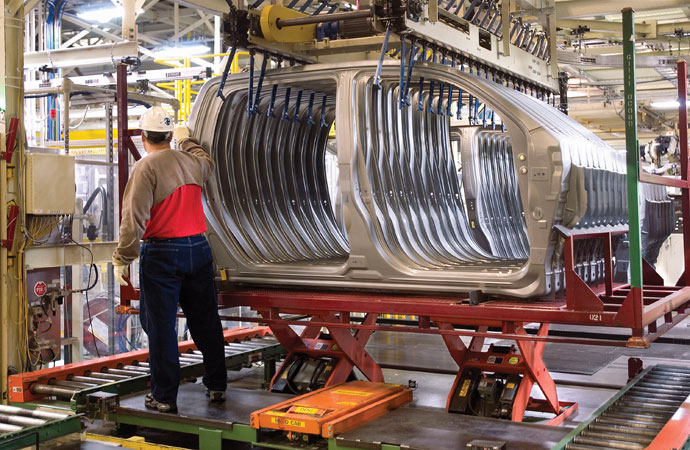 A
s we finished touring Berry Plastics' one-of-a-kind design center, the New York Times reporter's comments were simply, "This shouldn't be here." Not because the community wasn't deserving of a world-class facility unique to the plastics sector, but that the center was located in Southwest Indiana rather than in Milan, Paris, London, Shanghai or New York.
Southwest Indiana's healthy and growing plastics sector reflects what is happening all across Indiana as well as throughout the nation — the resurgence in manufacturing is driving the national economy and Indiana is currently in the driver's seat. The U.S. Bureau of Economic Analysis shows Indiana as number one in manufacturing as a percentage of gross state product (GSP) and the sector is growing.
As broken down by the Indiana Manufacturers Association (IMA), Indiana's manufacturing GSP was $84.2 billion in 2012, topping Michigan by $18 billion and within $3 billion of Ohio. At a whopping growth rate of 58 percent since 2001, Indiana's manufacturing rate is the highest in the country, adding 64,000 manufacturing jobs from 2009, making Indiana first in the Midwest and second in the U.S. in job growth.
Indiana manufacturers produce more jobs, wages and wealth than any other economic sector.
As the guys at the IMA like to say, "what Indiana makes truly does make Indiana." Indiana manufacturers produce more jobs, wages and wealth than any other economic sector. Combine the GSP of agriculture, mining, utilities, construction, wholesale trade, retail, and transportation; it still doesn't equal the economic power of the manufacturing sector. And this data doesn't reflect the impact of the right-to-work legislation recently passed in Indiana, ensuring Indiana's competitiveness with all of the Sunbelt states.
That is really amazing when considering neither Indiana nor the U.S. has defined manufacturing policies, though national, state and regional economies are exceptionally dependent upon the sector. Nearly all industrialized nations have a national manufacturing policy and have used manufacturing as the key economic tool to revitalize their economies. (If you don't believe me, just ask China.)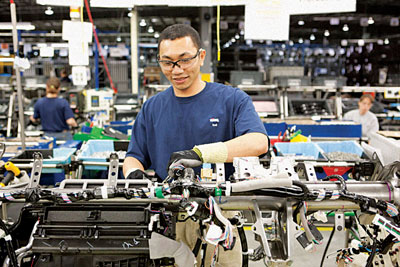 In the late seventies, eighties and early nineties when the U.S. concentrated its economic transference on service and financial sectors as well as the ill-fated dot-com craze, the manufacturing sector shrank along with its dependent supply chain, leaving countries such as Germany, Italy, Japan, Korea and China to take flight while the U.S. was left grounded. Quite frankly, for the U.S. to take full advantage of its newfound energy resources and for the re-shoring of manufacturing to be a success, much work is in store to rebuild what was lost, including the supply chain.
The U.S. still makes over 70 percent of what the country consumes. Responsible for 25 percent of the total global output in 1970, today, the U.S. produces 24 percent. U.S. output is up two and a half times since 1972 with productivity up three and a half times during the same time period, which unfortunately equates to 30 percent fewer workers.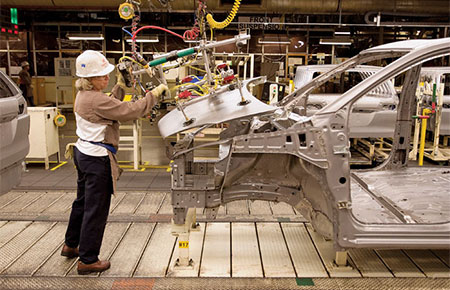 Rightly or wrongly, most rural areas view manufacturing as their only economic strategy. What makes Indiana and, especially, Southwest Indiana, so distinctively positioned to embrace the manufacturing renaissance is like the hit ABC television show — "The Middle."
Indiana is in the middle of the country as a prime distribution point and in the middle with regard to its economic stability, as the state is not prone to the wild economic swings traditionally experienced on the East and West coasts. Indiana is sound and there is something to be said about being calm during the manic storms we face.
Indiana is one of only nine states that have a AAA rating from all of the ratings agencies. As a state, Indiana has a very simple yet succinct economic strategy: fiscal integrity is job one; create a tax and regulatory environment that invites capital and investment; continue to improve infrastructure; and be in the forefront of education reform because as Indiana Gov. Mike Pence says, "If you can't succeed in the classroom, you can't succeed in the marketplace."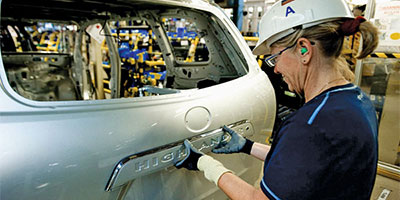 Indiana has exceptional manufacturing niches in orthopedics and medical devices, advanced materials, steel, batteries and optics along with Southwest Indiana being a leader in plastics, infant nutrition, aluminum production, transportation products and energy. Being home to world-class research institutions like Indiana University, Purdue University, the University Notre Dame and Rose Hulman Institute of Technology, Indiana is also generating some of the country's best and brightest minds. Strong regional institutions such as Indiana State University and Ball State University have intensive programs in genomics and emerging technologies as well.
Companies coming back to the U.S. state five times more than any other reason their searching for a skilled work force has led them to come home. Southwest Indiana is doing its part to fill the work force pipeline, churning out graduates from the University of Evansville, Oakland City University, Vincennes University, Ivy Tech College and the University of Southern Indiana (USI), which has the most advanced manufacturing center in North America.
Companies coming back to the U.S. state five times more than any other reason their searching for a skilled work force has led them to come home.
Featuring the MPS Transfer Factory Manufacturing System built by German company Festo, a leading world-wide supplier of automation technology and performance leader in industrial training, the advanced engineering and manufacturing center at USI contains a complete assembly line that can be reconfigured in different layouts to meet a variety of manufacturing needs and is the only equipment of its kind outside of Germany.
Though a bit worn, the U.S. has the potential for $200 billion in increased manufacturing output, create up to 5 million new jobs and have unemployment drop by two to three percent if we embrace a purposeful strategy on manufacturing.
Akio Toyoda, president and CEO of Toyota Motor Corporation, said that the United States will be the largest export location for some time to come. Vast energy reserves have been unlocked through technological advances, with natural gas prices down 51 percent giving domestic manufacturers a significant energy cost advantage, which supports Toyoda's position. While China has cheaper labor, they do not have cheap natural gas or electricity. Indiana and Southwest Indiana are both perfectly poised to lead the manufacturing renaissance; it's now up to us to make it happen.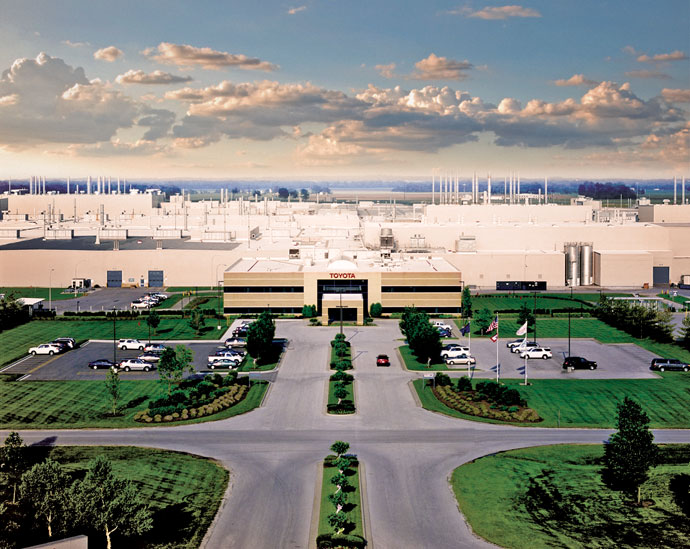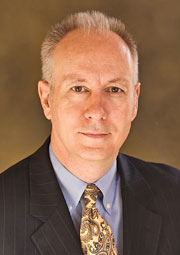 J. Gregory Wathen, APR, is President and CEO of the Economic Development Coalition of Southwest Indiana. Formerly executive director for the Perry County Development Corporation, Wathen joined the Economic Development Coalition of Southwest Indiana on March 1, 2007. Prior to Perry County, Wathen was public affairs manager for the Greater Louisville Economic Development Partnership, and managed the Greater Louisville Media Information Center, an independent news service bureau which assisted international, national and regional media.
A graduate of Indiana State University, Wathen is accredited in public relations by the Public Relations Society of America. He is a past president and served on the board of directors of the Indiana Economic Development Association
---