SPECIAL ADVERTISING SECTION
BIOTECH LOCATIONS
From Site Selection magazine, September 2013
SHARE THIS ON SOCIAL MEDIA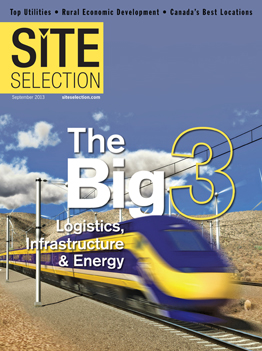 The Rebound of Life Sciences
A new wave of innovation and investment may be on the horizon.
T
he global life sciences industry has experienced a series of significant challenges recently, but is expected to see growth going forward and continue to be an important factor in the global economy. Despite projections that over the next four to five years the global market is expected to grow at 3.5 percent annually, it appears that companies are making fewer investments in new facilities and operations since the number of projects and investment dollars have both declined annually since 2009.(1, 2) However, interest in exploring deployment strategies has significantly increased recently — perhaps signaling a new wave of innovation and investment.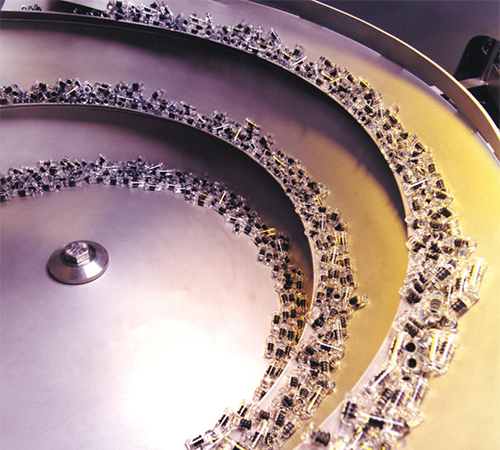 Regardless, companies are being selective and strategic in the locations selected for their investments. Location evaluations are being driven by a number of monetary and opportunity-related costs, specifically having access to skilled labor and strong growth markets, as well as the ability to operate in a low-cost environment. Participants in a survey for the Financial Times who made life sciences investments between 2003 and 2012 indicated that costs of operations, labor availability, and the ease of doing business within a country were driving factors in where their company located.(3)
This further emphasizes that markets which can offer a desirable combination of low cost operations with highly skilled labor will be increasingly attractive.
As demonstrated by the survey data, a range of indicators is considered when companies assess the business operating environments (infrastructure, talent, markets) and costs (labor, taxes, incentives) before making a location investment decision (see pie chart). The relative importance of the selected factors can vary significantly by company and operation type, but the selected categories provide insight into relevant indicators used by companies when making location decisions.
Labor
The characteristics of a labor pool are one of the most significant factors that are considered when making deployment decisions. Even if a country or specific location has dependable infrastructure and inexpensive available real estate, no facility can become fully operational without a capable and well-trained work force. While the types of skills, educational requirements, and level of professional experience required will change with each project, the overall investment decision will be strongly impacted by the quality and scale of the skilled labor pool that a location possesses.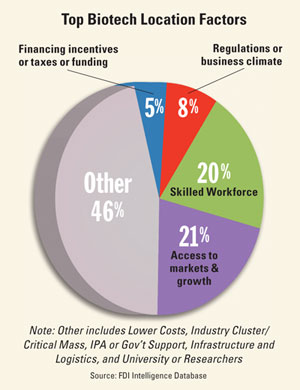 Historically established markets like the U.S. and the United Kingdom are recognized for their availability of skilled labor and have continued to see a significant number of life science investments despite shifts in the market. However, more emerging economies, like Ireland and Mexico have experienced strong growth in the availability of skilled labor over the last five years, and as a result of this and other factors, have seen an increase in life sciences project investments.(4) The labor pool is generally assessed not only based on its current state, but also on the expected future scale and quality. A country that is able to attract and retain highly skilled talent from other locations and also possesses local universities that produce graduates with the required technical knowledge and skills to be good employees will be viewed favorably by investing companies for their future talent pipeline.
Manufacturers of goods throughout the world have to be cognizant and actively manage issues related to workers' rights and labor laws. These laws and regulations generally vary from location to location, in addition to varying between countries. Over the last five years, survey information has indicated that labor relations in many industrialized nations have weakened somewhat, yet strengthened in a number of more emerging economies, again providing a benefit for these newer markets.(5)
While this data is not entirely specific to the life sciences industry, it provides a general picture of how the labor market is helping countries become more competitive. Other factors will be considered when making decisions regarding investments, but seeing strengthening global labor markets will allow companies to have more options for new operational locations.
Emerging economies like Ireland and Mexico have experienced strong growth in the availability of skilled labor over the last five years.
Costs
Finding lower cost operating environments to locate will always be an ongoing exploration for companies, especially in an industry sector like life sciences that has seen a reduction in available financial resources. Certain expense areas have a substantial role in the assessment and deployment decision-making process for life sciences companies, specifically real estate/construction, labor, taxes, and financial incentives.
A general misconception is that real estate-related costs will be the most significant expense a company incurs when making a deployment decision. These costs can have a significant impact on the ROI of a project because of their scale at a project's onset. Seeking lower cost markets where construction costs are comparatively lower, such as China and India, will be an important factor in selecting a location.(6)
However, the largest expense companies must plan for when locating a new operation is the cost of labor. When considering large manufacturing facilities, the number of employees, the expected number of operational shifts, and the skill-sets of employees will all need to be assessed. Total compensation expenses far exceed the cost of any physical assets or infrastructure needed to construct a new facility. This is where the delicate balance between labor availability, quality, and cost all come together. Companies want to hire top talent, but not always at a premium to the local market or to their own comparable operating locations. It is important companies physically visit candidate markets to truly understand the significance of these costs.
A country's tax environment may also heavily influence life science investment decisions, particularly for manufacturing and fill/finish/distribution operations. Many of the industrialized North American and European countries, which have historically been popular destinations for life sciences investments, have higher national corporate tax rates ranging from 25 percent to 35 percent.(7) This is becoming an increasing detriment to these nations as high-margin companies are seeking lower tax markets such as Ireland, Switzerland, Singapore, Costa Rica, or Puerto Rico to locate. One potential tool that higher taxing countries may offer to entice investment is financial assistance packages that could help offset some investment costs or even provide tax relief to reduce future operational expenses that lower tax countries cannot.
Operating Environment
The ease of operating and conducting business in a selected country can have as dramatic of an impact on the deployment of a facility as the availability of labor or the financial expense. Countries that lack the physical, legal, financial, and government infrastructure will not be as attractive to investing companies going forward. This holds particularly true for high-value operations that want to minimize risk for biologic products or biotechnology investments.
An advantage that industrialized nations will continue to maintain over the emerging economies will be the strength and dependability of their physical infrastructure.
An advantage that industrialized nations will continue to maintain over the emerging economies will be the strength and dependability of their physical infrastructure. Investing companies want to know they will have access to available and stable supplies of water and power for production and are able to move finished goods easily through road, air, port, or rail nodes. In rankings of countries' transportation and utility infrastructure quality, more industrialized countries like France, Netherlands, and Canada were perceived as having stronger in-place infrastructure networks for businesses to utilize than still developing nations.(8)
The physical aspects of a country's infrastructure will play an important but reduced role in its ability to attract investments. As the industry moves towards developing the next generation of financial-intensive biologic products, companies will want to understand the security and stability of a local market before investing. Companies will also consider the availability of venture capital funds because they finance smaller companies who may develop innovative technologies and could be acquired in the future, an advantage for countries like the U.S., Canada, and Netherlands.(9) Intellectual Property (IP) laws as well as other legal and regulatory controls can impact the financial and opportunity cost considerations a life sciences company must make when weighing deployment options. Countries such as the U.S., Netherlands, and Ireland all offer legal and regulatory environments that encourage scientific R&D and innovation, while also protecting firms' intangible assets.(10) Generally more industrialized nations have stronger institutional infrastructure in place where it functions better than emerging economies that are still developing these capabilities.
While emerging economies may still be developing laws, policies, and other practices to attract life sciences companies, one attractive investment criterion in their favor is the expected growth in local health-care spending. Countries like India, China, and Mexico generally spend less on health-care costs per capita vs. industrialized countries, but with GDP expected to see above-average annual increases over the next three to four years in each of those nations, health-care spending per person is projected to ascend as well.
One attractive investment criterion in emerging economies' favor is the expected growth in local health-care spending.
Additionally, India and China are expected to see 80 percent to 100 percent total growth in the amount of spending on prescription and over-the-counter medications over the next four to five years. During that same period, established European markets, for example, are expected to see total pharma sales growth of only 2 percent to 13 percent, further indicating the magnitude of growth that is expected from still emerging markets.(11)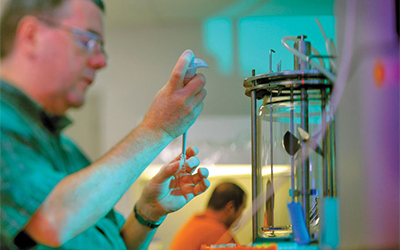 Contributing authors to this article inlcude: Matt Szuhaj, Director at Deloitte Consulting LLP; Raj Vohra, Senior Manager at Deloitte Consulting LLP; and Seth Balkanyi, Consultant at Deloitte Consulting LLP.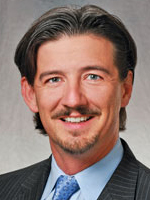 IBIS World 2012 Global Pharmaceutical and Medicine Report
FDI Intelligence, Financial Times January 2003 – September 2012
FDI Intelligence, Financial Times January 2003 – September 2012
International Institute for Management Development (IMD)'s 2012 Global Competitiveness Rankings
IMD's 2012 Global Competitiveness Rankings
2012 Faithful Gould Construction Cost Index
Deloitte Corporate Tax Rates-2012
2011-2012 World Economic Forum Global Competitiveness Report
IMD's 2012 Global Competitiveness Ranking
IMD's 2012 Global Competitiveness Rankings
2012 Economist Intelligence Unit Industry Briefing
Markets that have historically seen the majority of life science project investments are still continuing to see new life science projects because companies trust the existing infrastructure, the more stable markets, and the availability of skilled labor. However, market dynamics continue to evolve, and as the institutional and labor infrastructure becomes more established in the lower cost markets, and as they experience the projected significant growth in national health-care spending and life sciences-related product sales, then it is reasonable to expect that companies may choose them for investment locations more regularly.
There will be a rebound in life sciences investment, but where deployment occurs is shifting