SPECIAL ADVERTISING SECTION
ADVANCED MANUFACTURING
From Site Selection magazine, January 2014
SHARE THIS ON SOCIAL MEDIA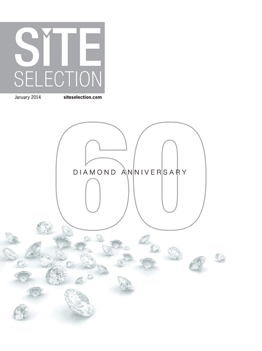 Recruitment of Advanced Manufacturing:
A Strategic Tool to Achieve Economic Development Success in the Competitive Global Marketplace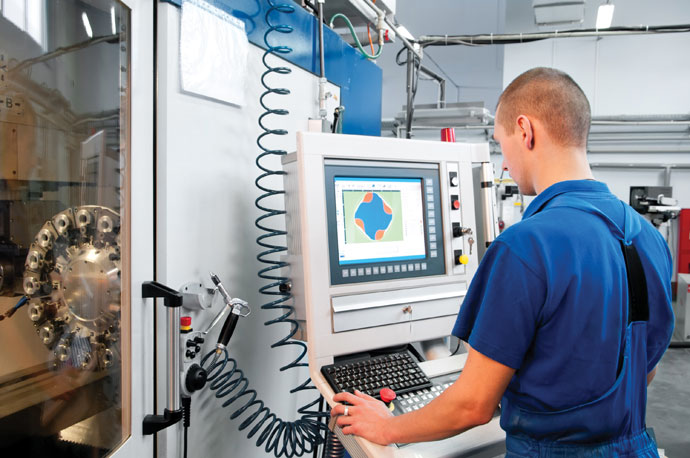 R
ecruiting advanced manufacturing is the strategic weapon of choice for economic development entities competing to create sustainable jobs and investment. However, key questions often arise regarding the definition of advanced manufacturing and the evolving site selection factors most important to this rapidly changing business sector.
What is Advanced Manufacturing?
There is no shortage of definitions for advanced manufacturing. In a broad sense, advanced manufacturing is defined by several key attributes, including intense application of technology to highly integrated processes and implementation of controlled and flexible operations. The result of this process is efficient use of resources, improved supply chain performance, reduced expense and customer pricing, improved quality, and enhanced service performance to customers.
More important than the definition of advanced manufacturing is the value this sector provides in generating high impact economic development outcomes.
Why is Successful Recruiting of Advanced Manufacturing so Important to Economic Developers?
More important than the definition of advanced manufacturing is the value this sector provides in generating high impact economic development outcomes. Successful recruiting of advanced manufacturing facilities is an exceptional job/capital investment creation tool for states and regions desiring to achieve sustainable economic development performance and establish a globally competitive environment for manufacturers.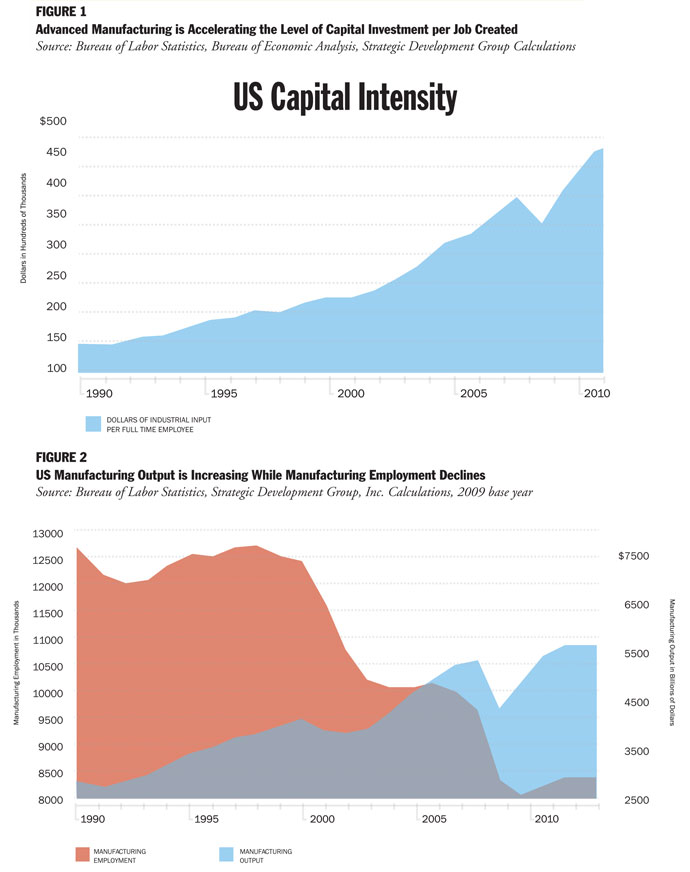 Other key reasons advanced manufacturing locations are pursued as site location targets include:
Competitive Tool: Advanced manufacturing helps compete for and re-shore investments that have gone to lower-wage locations. Competition has increased during the last two years as re-shoring brings in an even greater level of robotics and/or process automation.


Wealth Creation: Advanced manufacturing products have high value added content and are more likely to be exported outside a region, increasing the inflow of net new revenue for the region.


Economic Multipliers: Advanced manufacturing creates more spin-off jobs and related economic activity than lower-level manufacturing and service-sector operations.


Stability: Advanced manufacturing is more likely to create long-term investment and jobs that are more stable because operations have higher potential for competitive advantage.


Higher Wage Levels: Highly technical employees trained to add value in advanced manufacturing will earn at higher levels than in the past, generating more benefit to local economies.
Background: The Proliferation of Advanced Manufacturing is an Ongoing Process
A key attribute of advanced manufacturing is the increase in the ratio of capital invested in plant and equipment relative to the number of new jobs created as a result of this investment. This ratio is defined as capital intensity. Capital intensity in the US has been rising rapidly in recent decades as shown in Figure 1. Advanced manufacturing drives increasing capital intensity as manufacturers incorporate technology and automation. Over recent decades, an increase in productivity and output of manufacturers has resulted in an overall reduction in the size of the US manufacturing workforce, as shown in Figure 2.
Key Site Location Factors for Advanced Manufacturers
In terms of site selection, a key question for economic developers and site selectors is: What are the principal site and community characteristics advanced manufacturers currently require during the site selection process? Traditional site location factors, such as low-cost labor, are less important in successful advanced manufacturing recruiting strategies. Other site location factors are more important for success, including access to a skilled work force that can leverage the highly automated manufacturing processes. The following are some of the key criteria that we have found are increasingly required for advanced manufacturing site selection projects:
Abundant, Technically Competent Work Force
The availability of a skilled workforce, able to conduct highly technical tasks, work in self-directed teams, focus on quality and continuous improvement, and adapt to continuous change, is one of the most important site selection factors for an advanced manufacturing facility. Site location evaluations pertaining to the labor draw surrounding a particular location are increasingly thorough to ensure potential workers have the skills necessary to meet the current and future demands of advanced manufacturing facilities.


Proximity of Universities, Community/Technical Colleges, and Quality K-12 Programs
The quality and proximity of educational institutions at all levels is critical to creating the "pipelines" of work force candidates necessary to operate increasingly complex advanced manufacturing operations. Quality K-12 through higher education programs ensure an essential pipeline of two year, four year, and advanced degree candidates who are equipped with the basic skills necessary to adapt to continuously evolving technical requirements. Communities must also provide facilities and faculty to meet ongoing training requirements and fill skills gaps which have become prominent in many locations.


Quality of Life
Corporations and site locators of advanced manufacturing facilities know that quality of life factors, including schools, cultural opportunities, and retail and commercial amenities, are increasingly important to attracting and retaining younger technical employees.


Sources of Equipment Maintenance and Repair Services
Advanced robotics and other capital equipment required by advanced manufacturers must be calibrated and maintained to ensure required production efficiency and quality. The proximity of competent maintenance and technical service providers, as well as regional parts distribution centers and air carrier service for expedited parts delivery, is an increasingly critical site location factor.


Reliability of Electric Service
Advanced manufacturing facilities' operating infrastructures often require fully-integrated advanced computing and control networks that rely on dependable and uninterrupted electric power. This need drives requests for "redundant" or "dual feed" electric service.


Favorable Property Tax Location Incentives
Because advanced manufacturing relies increasingly on machine tools, robotics, and other high-value machinery and equipment that significantly increase the value of personal property, sites that provide location incentives that include reduction in net property tax rates via abatements and exemptions will become increasingly competitive from a tax perspective.


Stable Government Financial Status
The stability of state and local governments' finances is an increasing concern for all site location projects related to increasing the strain on all taxpayers, especially manufacturers. Because advanced manufacturers rely so heavily on the performance of an area's school and college systems, sustainable government funding is an increasingly important site location factor.
Communities must establish and maintain a pipeline of qualified workers that continually learn and evolve as technology develops.
About the Author: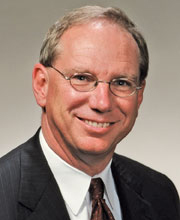 Mark Williams is President of Strategic Development Group, Inc. (SDG), a full service site selection and incentive negotiation firm based in Columbia, S.C. Mr. Williams can be contacted at mwilliams@strategicdev.com. SDG has completed projects resulting in the initiation of over $1.8 billion of manufacturing construction over the last two years..

Visit www.strategicdev.com to learn more.
Summary:
Successful recruiting of advanced manufacturing facilities and related capital intensity generates significant and sustainable capital investment and jobs.
Through application of innovative technologies and automation, advanced manufacturing site locations bolster an economic development organization's success and the region's global competitiveness.
The site selection process for advanced manufacturers is increasingly driven by a number of key site selection factors, one of the most important of which is short and long-term availability of an educated and trained workforce. Communities must establish and maintain a pipeline of qualified workers that continually learn and evolve as technology develops; robust site utility infrastructure, quality of life, financially stable governments and "capital friendly" property tax incentives are also tools for success.
Economic development organizations that meet the site location requirements of advanced manufacturers will compete successfully with US locations and the world for this sector of coveted site location projects.