SPECIAL ADVERTISING SECTION
AEROSPACE CENTERS
From Site Selection magazine, July 2014
SHARE THIS ON SOCIAL MEDIA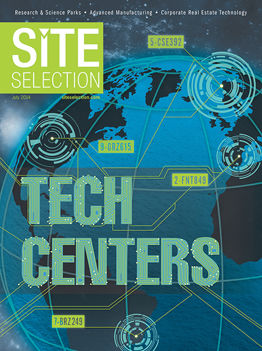 Aerospace Industry
Demands New Locations
Stakes are high in this economic development contest.
H
istory is replete with examples of products and services that became obsolete shortly after they were introduced. Stockholders in companies such as Polaroid and Blockbuster Video would likely attest to this. However, short of "beaming" people and goods to their destinations a la Star Trek, there is no foreseeable alternative to transporting people from Point A to Point B - be it next town or around the world - via land, air or water vehicles. While the aviation and aerospace industry can be highly cyclical, employment and output in this sector has grown significantly in many areas. For example, employment in the Aerospace Products and Parts industry (NAICS code 3364) grew in the US by only 8.1 percent from 2002 to 2012 but grew by 33 percent in Alabama. The industry will continue to offer an opportunity for communities seeking to create more jobs, and a challenge for aerospace companies looking for the right location that will keep them competitive.
Above all, aerospace companies
are dependent on skilled labor.
The stakes are high to attract companies in the aerospace industry. While having a generic development-ready site and an average labor force might be good enough for some industries, aerospace companies generally require much more than "average" infrastructure, labor force and quality of life. Furthermore, many prefer to locate where there is a significant presence of other similar companies. Clusters (e.g. higher concentration) of other aerospace companies help create economies of scale that translate into competitive advantages in areas such as workforce training.
Above all, aerospace companies are dependent on skilled labor. Engineering, design, materials testing and other specialized support skills are often required by aerospace companies. The industry is highly regulated by either FAA or NASA. In order to work on a civilian aircraft a mechanic must possess an Airframe or Power-plant Certificate. Training usually requires 18 to 24 months of training and candidates must pass the FAA certification test. Consequently, for a community or region to be successful in creating more jobs it must have access to these trained mechanics. Such "Part 147" schools are expensive to run and maintain, but if a community or region wants to sustain an aerospace cluster they are critical.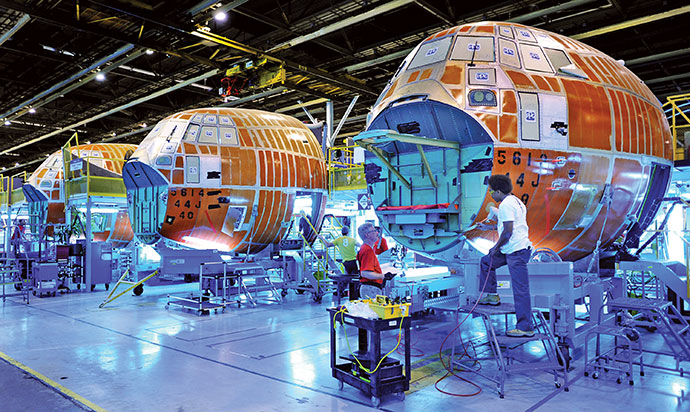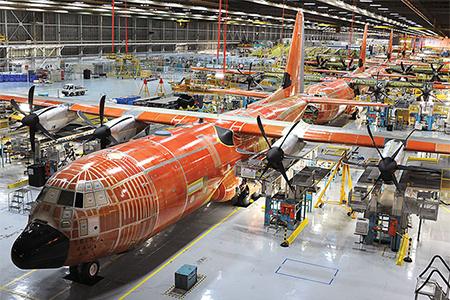 Some additional factors that aerospace companies might look for when making location decisions include:
Proximity to an aviation-related military base (retirees are a great source of labor)
Good STEM (science, technology, engineering and math) education and programs in local schools
Proximity to a university offering graduate programs
Proximity to a university with aerospace engineering, chemical or polymer/composites engineering or related fields
Proximity to two-year community college or technical training facility, especially MRO (aviation maintenance, repair and overhaul)
Convenient airport access and, in some cases, direct runway access within the boundaries of an existing airport
Weather - temperature average and range, cloudy conditions, and other factors influencing instrument flying rules (IFR) vs visual flying rules (VFR)
Good site aesthetics - most aerospace companies, US domestic and international, prefer an attractive, well kept site or business park to make a good impression on current and prospective customers. Well- kept landscaping, covenants and related site attributes are important in this regard.
If an elected official proclaims that he wants to attract aerospace companies to his city, he/she had better understand the commitment necessary to do so.
Higher income individuals also have expectations of a high quality of life supported by residential areas, commercial airports, retail, restaurants and above average K-12 schools and higher education. Coming up to standard on these various locational "needs" and "wants" can be challenging under the best circumstances and highly improbable under other conditions. So, if an elected official proclaims that he wants to attract aerospace companies to his city, he/she had better understand the commitment necessary to do so.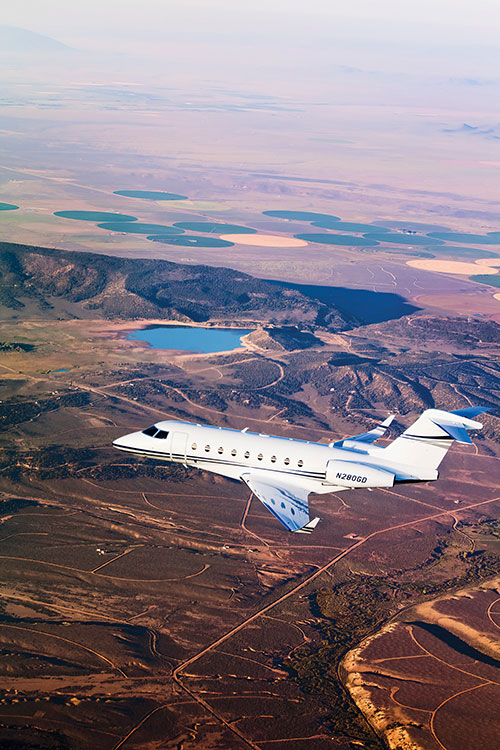 One location factor not to be underestimated is a pro-business state and local government environment. Military contracts in the aerospace industry are by their nature sometimes political and can be greatly influenced by an active, coordinated congressional delegation. The Mobile, Alabama region put together an impressive team of elected officials at all levels to help attract Airbus in 2012. Location incentives are often a by-product of a pro business local and state government and can make the difference in where an aerospace center is formed.
Because of the relatively high bar that regions must clear in order to be a viable, competitive location for aerospace companies, many communities are turning to certification programs. There are many variations on these programs, but basically they involve showing in advance that a community or region meets the basic locational needs of industries - available labor, available site and/or building, etc. Unfortunately, many certification programs are like the fictional town of Lake Wobegon on the Prairie Home Companion public radio show - everything is above average. However, done right, preferably with credible third-parties, certification programs can be effective in helping a company or consultant expedite the initial site/community screening process and reduce the perceived risk of a community as an expansion location.
Growing and sustaining a cluster of aerospace-related companies can take a very large community development investment.
Aerospace clusters are one of the most difficult and expensive of all economic development projects to create. Communities, regions and states that want to emphasize aerospace in their economic efforts should carefully research the costs and benefits of this approach. Yet the rewards to the employed as well as the community, state and aerospace business are virtually unsurpassed in the field of economic development.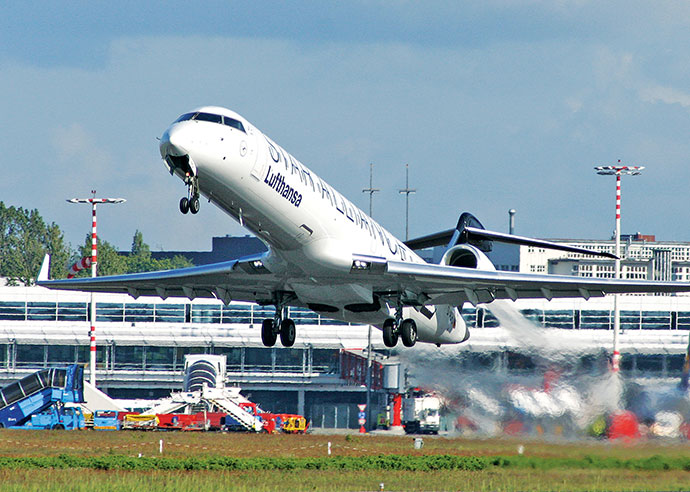 Tucson Roberts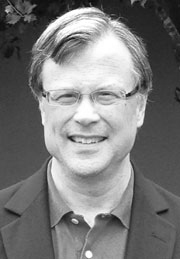 Robert Pittman
Tucson Roberts is principal of Alabama-based Tucson/Atlantic Consulting and vice chairman of The Janus Institute.

Robert Pittman is founder and executive director of the Janus Institute.
---