SPECIAL ADVERTISING SECTION
LOGISTICS SITES & SERVICES
From Site Selection magazine, July 2014
SHARE THIS ON SOCIAL MEDIA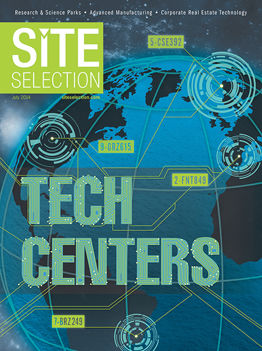 The Most Important Thing
To Know About Distribution
Site Selection is ...
That It's Not About the Site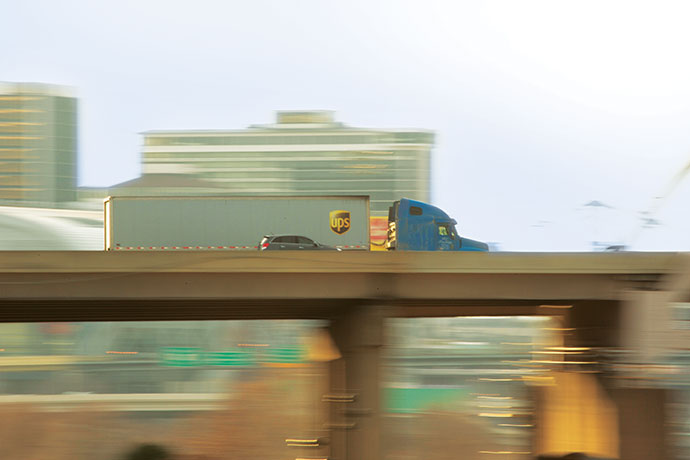 T
here's one basic problem with this author writing an article about site selection. I know very little about site selection, at least in the traditional sense. Well, enough to be dangerous, but that's about it.
I know you need good highway access, plenty of parking (truck and employee), good utilities, a business-friendly climate (tax incentives are nice too), strong workforce, good shelter, a reliable source of potable water, and the ability to make fire. Wait, nix those last three. They came from "Survivor Man." Although they are really important things. It's a great show by the way. Anyway, that's most of what I know about detailed site selection. And personally, at least when it comes to any sizable and seasonal distribution operation, I think workforce is usually the most important, and will continue to be so for the foreseeable future. You start talking manufacturing, assembly, and even complex distribution site selection, then bring in the experts. Firms that specialize in finding and negotiating the best deal, on the best site, within a 100-mile radius of the optimal location. Because within 100 miles or so, all of those detailed site selection criteria, which can be critically important, will typically trump the need to be in the hypothetical optimal location. Especially workforce and tax incentives … and potable water.
When supply chain executives are making long-range infrastructure decisions, their real estate group isn't even in the room.
One such expert whom we've partnered with for many years is Andy Mace, managing director of global business consulting at Cushman & Wakefield. Andy's one of the top site selection guys in the country. His main site selection criteria are market access, infrastructure, labor, state and local government considerations, business climate and taxes, and regulatory climate.
But what happened prior to site selection? What were the factors that caused a company to be looking for a site in the first place? How did they did land on that geography? On that size building? At this point in time? With those workforce and parking requirements? And in need of fire and shelter?
Perspective
"Real estate is a rounding error." That seemed a little harsh the first time I heard it. Mainly because it was being said to a room full of industrial real estate brokers. Made me a little uncomfortable actually. Wasn't sure how they'd react. Fortunately, I wasn't the one saying it. And fortunately the one saying it was a senior broker. His point wasn't actually that site selection isn't important. Obviously it is. It can make the difference between a successful operation and a disastrous one. His point, which is also true, is that the facility itself, finding the perfect building, negotiating the best real estate deal, has very little to do with finding the right "site." In my experience, nine times out of 10, when supply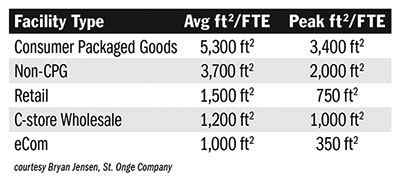 chain executives are making long-range infrastructure decisions, their real estate group isn't even in the room. Not because it's not important, but because it doesn't drive strategy.
The Big Picture
I don't know much about site selection, but I know a little bit about the big picture. Specifically, broader supply-chain strategy and network optimization. Namely, how many manufacturing plants, plant warehouses, distribution centers, cross docks, etc. should a company have, where should they be located, which products should they make or distribute, and which customers should they service? Helping companies answer these questions is pretty much how I've made my living at St. Onge Company the past 20 years. It's a fascinating and educational process, and a process that's almost always supported with detailed analytical models developed using network optimization software. These software tools simultaneously consider all relevant demand, costs, and constraints that go into evaluating millions of alternatives to arrive at a single theoretical optimal solution. We feed that process with various business cases and operating scenarios worthy of consideration, then interpret the results and temper them with common sense to arrive at pragmatic go-forward recommendations. Because rarely is the analytically "optimal" solution the "best" solution.
The point is this: The site has to make sense in the big scheme of things. Memphis or Louisville might make all the sense in the world for a high-SKU-count, high-margin, nationwide medical device shipper looking for late parcel cutoff times to avoid lost sales. But they could present a real challenge for a low-margin, high-volume truckload retailer which finds itself competing for labor and struggling to meet holiday demand.
Commercial network optimization software is used to simultaneously evaluate all demand, costs and constraints.
Transportation
There are exceptions to every rule, but when it comes to distribution facilities, transportation is king. Transportation speaks directly to cost. It is almost always the largest component of supply chain spend. Transportation speaks directly to service. Generally speaking, reduced outbound transportation spending and increased service (i.e. shorter delivery times) go hand in glove. Transportation speaks directly to green. Generally speaking, reduced transportation spend means reduced carbon footprint. And transportation speaks to long-term strategy.
Labor
I do want to emphasize that labor cost and availability, especially availability, are key decision drivers. However, as implied earlier, in most situations it can be safely assumed that a suitable labor pool can be found within at least some reasonable radius of most locations. A geographic exception could be some lesser populated, relatively remote western cities. One notable industry exception is seasonal eCom. In some extreme instances we have seen facilities justified solely on the basis of seasonal labor requirements. It is not unthinkable for some online retailers to add a couple hundred temporary employees per week for the six to eight weeks leading up to Christmas.
Service
There are two basic components to service from a finished goods distribution perspective: lead time and fill rate. Lead time, in its simplest form, is the time it takes to get the product to your customers or stores. It's comprised of order processing and delivery time, but for the purpose of this discussion we're talking about delivery time. Expectations vary by industry, but it's fair to say that most companies can live with two- to three-day reliable delivery times for their major markets. Fill rate can be measured a few different ways, but basically it is the percent of product that is available when the customer demands it. Fill rates vary significantly by industry but would typically range from 85 percent to 99 percent.
Intangibles
So those are the big three: transportation, labor, and service/inventory. Now take all the rules of thumb, all the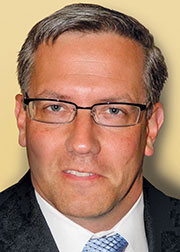 Mike Jones Mike Jones is the President of York, Pa., based St. Onge Company, a leading Supply Chain Engineering Consulting Firm. He has been with the company for 21 years, leading its Supply Chain Strategy Practice in 1996 and serving as President since 2006.analytics you can muster, and round up the best sites you can find, and here's a rapid-fire list of five other factors that could trump everything:
Tradition. The company won't leave the town where it was founded. This can have a domino effect through the rest of the network, making some otherwise good sites sub-optimal.
Manufacturing. Florida rarely makes anyone's list of top 10 distribution locations. But it does if you're in the orange juice business. Great outbound freight rates too.
Timeline. Sometimes companies can't wait for optimal. A "good enough" market with available buildings may win out over a better market with no vacancy. Ditto on markets with more third-party logistics choices.
Quality of Life. Once saw a company pick a DC location because the owner liked to vacation in the area. Know of another example where a sub-optimal location won out because the decision-maker wanted a city with Major League Baseball.
Shelter, fire, and potable water. You can't survive without that stuff.