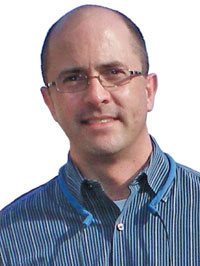 America's Comeback: Transitory or Enduring?
eaction to our introducing a second Governor's Cup — based on total projects per capita — has been overwhelmingly positive, particularly from the states that now stand a reasonable chance of being recognized for their economic development success. Gov. Dave Heineman of Nebraska claims the projects per capita cup with 109 qualifying projects (see the cover story). Gov. Rick Perry finishes his nearly 14-year tenure as Texas' chief executive with his fifth Governor's Cup recognizing the state with the most total qualifying projects the previous year — 657 in this case. Congratulations to both governors, their business recruitment teams and the local and regional economic development professionals throughout Nebraska and Texas on being the US locations with the award-winning investment attraction strategies.
Now for some good news applicable to the entire United States. While winding up work on this issue in late February, I came across some Brookings Institution analysis (from Scott Andes and Mark Muro) that makes the case that there is more to America's manufacturing resurgence than meets the eye. "Cheap natural gas [is] making energy-intensive production affordable in America" and "the nation's quiescent wage rates in comparison to China are making the US relatively more attractive" are two important truths about production in America today. But "they may be transitory and likely do not represent a long-term American advantage," the authors note. Software development does, they maintain, and for now, the US has an "unquestioned dominance in software development and application." They cite PricewaterhouseCoopers data showing that nine of the top 10 grossing software-as-a-service firms in the world are American, and the software they are developing will power the increasingly complex production systems of the future.
"No longer are energy and labor costs completely dominating global sourcing decisions," write Andes and Muro. "Instead, firms increasingly take pains to ensure that they have access to the most sophisticated software developers and technology. Fortunately for the US, those resources remain largely American. US superiority on this front looks durable," provided the US can catch up to other developed nations that emphasize the importance of computer science in education. On this latter point they are not optimistic. Nor am I.
Business parks throughout India that once housed call centers are now populated by software developers, and the developers of those complexes can't build new buildings fast enough to meet demand. Many of the tenants are US companies — I met with several of them last August in Chennai and Bangalore, and each one had expansion plans in India, because that's where they are finding the IT expertise they require in the amount they require.
Let's celebrate the US locations — the states, metros and micropolitans recognized in this issue, for example — that are welcoming home manufacturing operations from offshore. And let's double our efforts in those same communities and others to cultivate an IT-proficient workforce that will keep them here. Our economic prosperity depends on it.