SPECIAL ADVERTISING SECTION
CERTIFIED SITES
From Site Selection magazine, March 2014
SHARE THIS ON SOCIAL MEDIA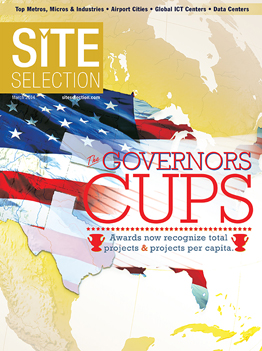 Site Preparedness:
Creating the Story Beyond the First Chapter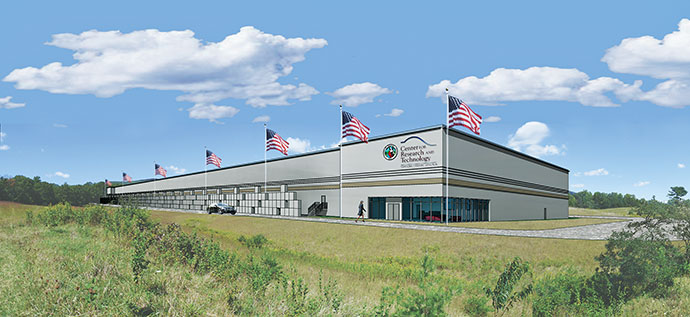 W
hen a novelist begins to work, it is quite possible that he or she may know how he or she wishes to begin and where he or she wants to see the characters in the end, but it's what is penned in the middle that makes the story.
Similar to the creation of a good novel, site selection begins with a theme. This theme involves identifying a location where a corporate end-user can produce more efficiently and effectively than anywhere else. The hopeful end result is that the decisions made throughout the process lead to a successful company location decision. However, what happens in the middle is the part that the community gets to write, as it pertains to optimizing their precious land assets. This is the story. And this story can lead to a proactive approach to understanding the types of development that make sense, can be capacitated, are desirable, and are needed locally.
One of the most common approaches to understanding and inventorying land assets for primary investment is through achieving site certification. Site certification programs can range from consultant-driven models, to governmentally adopted programs tailored to meet the demands of assumed targeted users within their regions. As popular as site certification programs are in the US, these programs should be viewed as a chapter in the story of a community's site preparedness efforts rather than the entire story.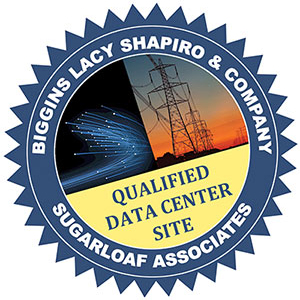 Communities can create a great story to prospective end-users through proactive diligence, land planning, targeting viability assessment, and logical development phasing. Consider the benefits of thinking beyond certification and into detailed site preparedness as follows:
Site Diligence
Most site certification programs will request a fairly extensive analysis of existing infrastructure and site diligence conditions. This initial chapter of understanding how a site is served, positioned, and permitted is incredibly important in identifying critical timeline factors that impact an end-user's ability to develop a site.
To create the story, it is important to take note of how infrastructure provides the subject site with an advantage. If assessed fully, site attributes can be combined to indicate obvious assets that can be marketed to prospective end-users. Companies make decisions based upon a lower production cost on their chosen site compared to any other site. Infrastructure-related considerations comprise a large portion of that cost differential. It benefits a community to effectively read between the lines of the required site certification diligence information to proactively identify optimal end-users and attract opportunities. A single "correct" answer does not exist as it pertains to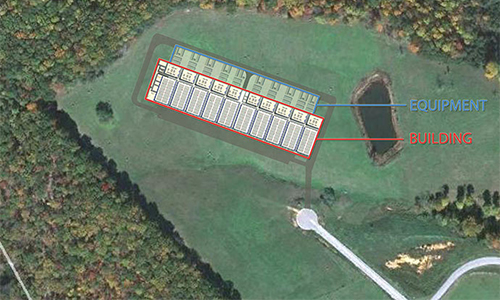 A diagram of the AEP site in Wytheville, Va.infrastructure availability and abundance, but the combination of infrastructure assets and deficiencies allows a community to effectively work toward mitigation or streamlining of marketing to create a true business case for attracting desired end-users.
Land Planning
Often, site certification programs will request current and future land use designations as well as zoning for sites as part of their screening criterion. This necessary step helps to ensure that land tracts can become easily occupied by a prospective end-user, eliminating costly permitting and construction time delays.
To create the story, a community needs to understand far more than if a particular zoning code exists on a tract, but what is contained within the code and how adjacent tracts are zoned. The community should understand what is allowed within that code as many heavier uses, including industrial, allow for lighter uses such as residential and commercial to freely locate within these areas. Land use laws provide the highest level of protection to residential, commercial, and retail areas with industrial receiving the last protection. Considering that primary development often provides for the highest percentage of local employment, capital investment, and dependence on costly local infrastructure systems, it is imperative that the community make sure to not only disallow incompatible uses within the tract itself, but also to ensure that adjacent tracts are effectively planned and zoned to aid cooperation with prospective end-users. Protection for industrial companies through site preparedness tasks is a necessary step in mitigating risks to production.
Targeting Viability
Many site certification programs will request that a singular pad site be represented, along with associated grading costs, to show how a representative user of an identified industry segment can be accommodated. This form of site planning is effective in representing capacity and accommodation for an anchor end-user.

To create the story, a community must understand their own target market industrial segments and whether or not those segments can be effectively served by the infrastructure availability within the subject site. It is imperative that tracts are master planned with optimization at the forefront. Communities should look to combine targeted industry studies with infrastructure suitability for the tract and to develop site master plans that will provide flexibility to meet both large-tract user requests and those that may be of a more local or regional need.
Master planning is a preferred method to platting as plans are technically sound, yet considerably more fluid than a registered plat. Master plans allow users to visualize the intended design of an industrial park, but also allow options to join lots to create additional spaces for tract optimization. Since many site certification programs request an assessment of grading costs to accompany a site plan, it is important to identify development opportunities for the entire site or much of the site's functionality and opportunity will either not be represented or be completely lost. Assuring optimization of a tract is important to develop plans that will lead to increased capital investment opportunities, maximized site assets, and the ability to proactively seek new investment.
Logical Site Phasing & Development
Site certification programs often praise "fast track, ready-to-go sites" and encourage build-out to, at minimum, the periphery of the site of all forms of infrastructure to mitigate development timeline delays and risks. A conscious understanding of how an end-user can locate on the site provides an appropriate understanding of access, utility connection, and buffering requirements necessary to mitigate risk.

Economic development is most often a public/private partnership that requires investment of dollars to build infrastructure that serves sites. To make an effective case to county boards, city councils, and other elected officials that these funds should be designated for economic development growth and support of a site being certified, there must be a well-defined story. The community tells its story by logically understanding diligence, ensuring protection of the site's intended uses, researching and creating the business case behind the pursuit of identified targets, and preparing logical infrastructure development phasing to serve the site that aligns to market demand. Effective site preparation leads to greater community return on infrastructure investments.
Economic developers, and the communities they serve, are ultimately interested in creating a story that shows successful local capital investment and job creation. Objectives that are this important should not be left to reactive interest from outside Courtney Dunbar is Economic Development Leader for Olsson Associates in Omaha, Nebraska.

parties, but should be proactively pursued. Effective site preparedness that leads to maximizing infrastructure investments, optimizing property, enhancing the tax base, and creating jobs is a story that every community ultimately wants to be a part of creating.