SPECIAL ADVERTISING SECTION
REAL ESTATE SERVICE PROVIDERS
From Site Selection magazine, March 2014
SHARE THIS ON SOCIAL MEDIA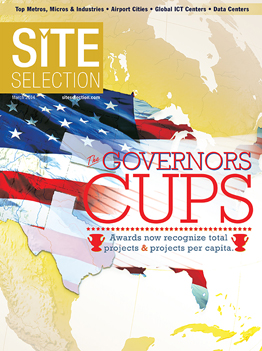 Service Providers Adapt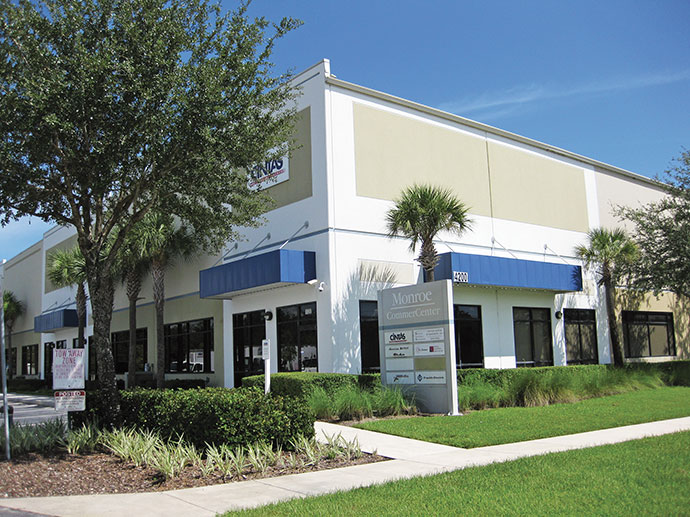 O
utsourcing by corporate real estate clients continues to third-party providers, whose roles have expanded beyond traditional brokerage. Increasing demand for goods and services will require expansion of facilities and workforces, and availability of capital will accommodate that growth. Moving forward as the economic recovery continues, corporate growth and the velocity of real estate transactions will increase. Service providers are responding to the opportunities presented by corporate clients who require a broad range of services performed in markets throughout the world.
Services provided to corporate clients may include all real estate activities, and then some … account management, transaction management, portfolio management, acquisitions (lease and purchase), dispositions, sale-leasebacks, marketing, due diligence, development, construction management, feasibility studies, zoning, logistics, financing, valuation, advisory, property management, facilities management, space planning, consulting, implementation of corporate real estate strategies, as well as site selection.
Now that corporations and markets are expanding, site selection is even more critical for corporate clients. Although site selection decisions will continue to be driven by cost and workforce availability as well as supply chain factors, the approach to site selection is changing as lines are blurring between manufacturing, storage, delivery and retailing.
The principal drivers in logistics, for example, are the demands from e-commerce: reduce the cost of the logistics chain, how to do the last mile, make deliveries next day, and perhaps even on the day of order. Time really matters. As traditional space requirements for many retailers shrink, some argue that warehousing is the "new retail." E-commerce growth is fueling omni-channel development as retailers strive for the optimal balance of online/store pick-up, in-store placement of online orders, and traditional brick-and-mortar shopping patterns to serve their customers.
Because of these and other pressures, manufacturing is coming back to the U.S. Foreign companies are opening plants here (on-shoring), and U.S. companies are moving plants back from overseas (re-shoring) due to factors such as rising cost of labor, cost of energy, cost and predictability of delivery to the US, unsavory business practices overseas, and currency fluctuations. America's ample, affordable, and growing sources of energy are increasingly to our strategic advantage.
Determination of plant site locations is now also impacted by e-commerce as site selectors target locations that most optimally link a client's manufacturing plant to its distribution center and customer base.
Determination of plant site locations is now also impacted by e-commerce as site selectors target locations that most optimally link a client's manufacturing plant to its distribution center and customer base. Given these factors, the least cost and shortest time to deliver goods to the target market have moved up the list of site criteria.
This drives logistics centers to be near large population centers to achieve these goals. Targeted locations throughout the US include New York and New Jersey, Chicago, Seattle and Portland, Los Angeles, Houston and Dallas, St. Louis and Kansas City, Florida and its multiple ports, the Southeast US including Georgia and the Carolinas, and Central East Coast locations to serve Virginia, Pennsylvania, and Washington and Baltimore. These clusters represent population bases in the 10M to 20M range.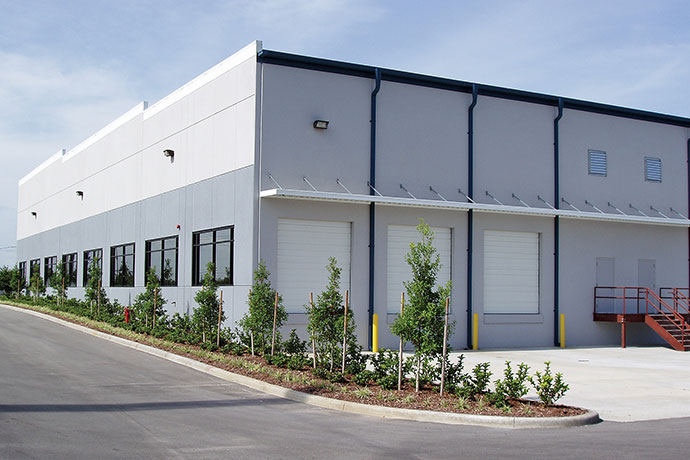 These logistics clusters also must have superior service from rail and integrated logistics centers (ILCs) or intermodal yards, often served by more than one railroad. Railroads are becoming ever more competitive relative to trucks due to costs and shortages of drivers. Population centers also tend to have good to superior road networks to support the last mile deliveries and other requirements. All of these centers have superior air cargo gateways as well.
Most of these centers have ports. Those that do not, Chicago for example, are served from Canadian ports via rail, and St. Louis from Mexican ports.
All of these cities or areas do have modern integrated logistics centers or older intermodal operations. ILCs are being added and expanded.
New distribution centers are being developed in response to these changes. Amazon, for example, has committed to four centers in Florida alone. Two of those centers are in Central Florida near the new CSX ILC, with good access to both Tampa and Manatee ports, a superior road system, and positioned between two major airports (Tampa and Orlando).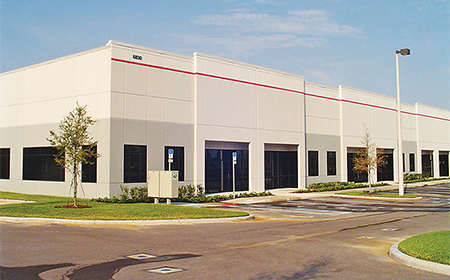 Sea routes are changing. The Suez Canal can handle large ships and serves the Northeast US from Northern China. The Panama Canal serves Latin America, Florida, the East Coast of the US, and the Gulf Coast. Completion of the widening of the canal has been delayed, but all expect the expansion to be accomplished.
A short delay will take pressure off of East Coast ports as major dredging projects and infrastructure improvements are completed to accommodate post-Panamax ships. Extensive delays, however, may impact financing of these port improvements. Panama acts as a distributor for Latin America and traffic from that region is likely to increase as the international economies recover. Timber from Brazil, for example, is imported through Port Manatee in Florida, and then north via the new CSX ILC in Central Florida.
The design of logistics centers is changing.
New strategic centers will be more robot-served, have higher densities on a site, and have multiple floors. The "last mile" delivery centers will be closer in to population centers strategically located to minimize drive time and mileage. Retailers are likely to store more high- volume goods at their retail locations. Freight forwarders and third party logistics companies will provide for the last mile deliveries. Shopping centers may integrate storage space almost like "just in time" for manufacturers.
The design of logistics centers is changing. New strategic centers will be more robot-served, have higher densities on a site, and have multiple floors.
Labor issues at California ports may drive more cargo to the East Coast. In the long run, some analysts anticipate that the distribution will be split equally between both coasts. California is also losing population as Florida, Texas, and Georgia add to their population bases. Florida will soon be the third largest state as its growth continues and New York's population decreases.
The ideal logistics distribution center site then would be near a population base, be served by a port, have an integrated logistics center in the logistics cluster, have a good road system, and be near an airport. Other desirable factors include an available, affordable, and trainable work force and governments with good business practices. Shovel-ready sites will continue to be in demand.
Needs of clients have broadened the opportunities and responsibilities of their providers. The breadth of outsourced functions is expanding as providers assume more consulting and advisory roles. Site selection remains a critical function.
George Livingston, CIPS is founder and chairman of NAI Realvest and chairman and CEO of Realvest Development and CommerCenter. Christie Alexander is a principal at NAI Realvest, where Drew Saphos, CCIM, is an associate and consultant.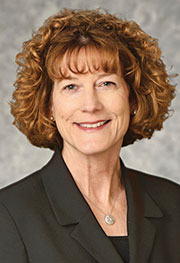 Christie Alexander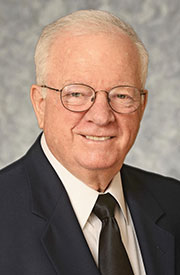 George Livingston
George Livingston, CIPS is founder and chairman of NAI Realvest and chairman and CEO of Realvest Development and CommerCenter. Christie Alexander is a principal at NAI Realvest, where Drew Saphos, CCIM, is an associate and consultant