SPECIAL ADVERTISING SECTION
MEXICO ADVANTAGE
From Site Selection magazine, May 2014
SHARE THIS ON SOCIAL MEDIA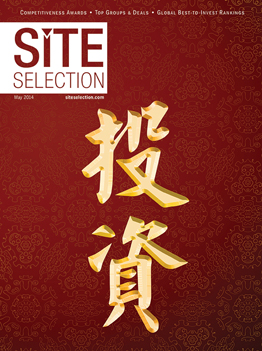 Mexico's Push for
a New Energy Era
Will the border be ready?
A
s a candidate for office, Mexican President Enrique Peña Nieto spoke often and forcefully about his plan to address the structural challenges that have impeded Mexico's economic and social progress. Not yet a year into his six-year term, he has laid out his intention to address the most contentious and arguably the most significant of those roadblocks: Mexico's energy sector.
Many believe the president stands a realistic chance of achieving his goal to amend the country's constitution so as to allow increased private and foreign participation in the oil and gas and power sectors. That's partly due to savvy political deal-making (including the much-discussed Pact for Mexico that united the three major political parties behind a comprehensive reform agenda). But it's also because the reform, while controversial from the viewpoint of national pride and entrenched interests, is sorely needed from the standpoint of energy production and the nation's fiscal sustainability.
Ultimately, it's the needs of Mexico's increasingly dynamic economy that are at stake. An unhealthy energy sector undermines the economy's ability to expand, become more competitive and produce jobs. This is the absolute necessity that is now providing a powerful impetus for change.
An unhealthy energy sector undermines the economy's ability to expand, become more competitive and produce jobs.
Exactly what that change will look like is still anyone's guess, but it has the potential to be profound. That's if popular resistance (promised by the left) doesn't succeed in watering down reform measures, as apparently occurred in the recent passage of education legislation. And if the protracted process itself — months of legislative deliberations, votes, state ratifications and behind-the-scenes negotiations lie ahead — doesn't undercut legislative and political resolve.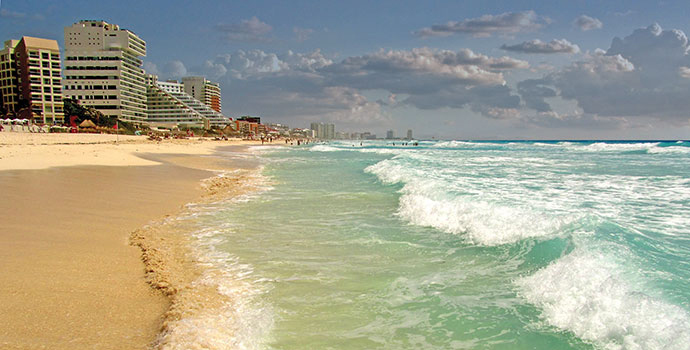 While those are two big 'ifs' and overcoming them will not be easy, most observers expect that Peña Nieto has the political backing he needs to succeed in moving the reform forward.
What Reform May Mean
The prospect of liberalization in Mexico's energy sector has long been of interest to global oil companies, including majors as well as independent and service providers. The country has significant resources, deepwater and unconventional. And the national oil company, Pemex, has been unable to develop much of them, whether because of insufficient investment capital, a lack of technological and technical resources, or other constraints. Few doubt that if the terms of the energy sector opening are commercially attractive, international companies will want to obtain access to and help develop these resources.
Deepwater is thought to hold the strongest lure, but Mexico's unconventional hydrocarbons potential is also great. In 2013, the country's large, geologically prospective shale gas resources were estimated by the U.S. Energy Information Administration as the second largest in Latin America and sixth largest in the world. They are potentially larger than the country's proven conventional reserves, according to the EIA.
But while shale gas activity has accelerated dramatically in the U.S., virtually no drilling or production has taken place in northern Mexico, despite the contiguous geology. There's no doubt that Mexico's political and business leaders would like to change that and see replicated in their country much of what the boom in unconventional oil and natural gas development activity is doing for the U.S. economy.
North American Unconventional Oil and Gas Fields
Indeed, it is in the development of these unconventional resources that the most transformative effects of Mexico's energy reform will be seen and felt. For proof, consider the dramatic turnaround in U.S. energy fortunes, largely thanks to new techniques that have made the country's plentiful stores of shale oil and gas economically recoverable.
U.S. oil production has reversed a 30-plus year decline. By some estimates the country will become the world's largest oil producer by as early as 2017 and will achieve full energy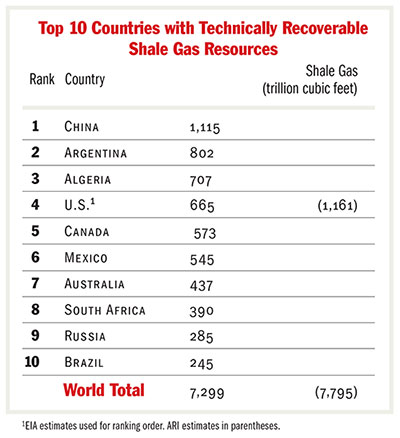 self-sufficiency by 2030. Natural gas exports, including to Mexico, are growing and helping improve the U.S. balance of trade.
Abundant, cheap natural gas benefits the U.S. economy in a number of ways, by helping lower manufacturing costs (it is used both as an industrial energy source and as a raw material in the sector) and boosting economic competitiveness. This, in turn, helps attract investment and creates new jobs. The shift to natural gas from coal, in industry and electric power generation, has also yielded environmental benefits associated with reduced emissions of harmful gases such as CO2 and sulfur dioxide (the cause of acid rain).
Transformative Effects
Mexico will likely experience a rapid ramping up of shale gas development once the energy reform measures take effect. Not unlike when NAFTA entered into force, northern Mexico will be on the frontlines of an ensuing process of dramatic change.
What this change will look like and how the residents of northern Mexico and the U.S.-Mexico border region will experience it are considerations best taken early, when the opportunity to get out in front of the expected growth - in a coordinated, bilateral manner — still exists.
The demands on the region for improved transportation infrastructure (including roads to reach drilling sites, highways and bridges to transport goods, and also to handle increased car traffic resulting from population growth) will be great. As will the demand for improvements in water and wastewater infrastructure, electricity generating capacity and telecommunications services. The need for new housing, schools and healthcare facilities will also explode.
For an idea of the potentially transformative effects Mexico's energy reform may bring to its northern border, consider the major changes that have occurred over the last few years in south Texas. The natural gas production boom enabled by new techniques such as hydraulic fracturing ("fracking") and horizontal drilling took off in the area around 2009. The economic impact of the subsequent boom in a roughly 20-county region has been huge.
Oil production in the Eagle Ford Shale, a major natural gas play now considered the sixth largest oilfield ever discovered in the U.S. and the largest discovery in more than 40 years, nearly tripled between 2011 and 2012, according to Texas authorities. And a study released earlier this year by the University of Texas at San Antonio determined that in 2012, Eagle Ford Shale activity generated over $61 billion in economic impact and supported 116,000 jobs in the area.
While communities in the region have by and large welcomed the positive economic benefits of the boom, not all the impacts have been positive. Many small towns have been ill-equipped and unprepared to deal with the vast changes that have taken place around them. And the speed with which they have had to respond to meet new demands has made planning a virtual impossibility.
Mexico's energy reform may at last force the recognition that the border is evermore critical to the country's economic fortunes.
The reporting project StateImpact Texas has documented many of the difficulties now confronting south Texas as a result of the U.S. energy transformation. These include: crumbling roads and inadequate transportation networks; high levels of air pollution produced by heavier traffic as well as oil and gas industry-associated activity; degraded water quality and uncertainties as to the sustainability of water supplies, especially during a time of extreme drought; environmental contamination; land use issues; housing and lodging shortages; strains on public education and health care systems due to high population growth, and; earthquakes and resulting damage to property in an area that previously had no seismic activity.
A Region Already Challenged
For Mexico's border region, it's important to not lose sight of the fact that Texas' energy boom has had both positive and negative impacts. Consideration must be given early to preparing for those impacts in communities that exist in a zone that already struggles to keep pace with demands.
Infrastructure, education, job training, housing and a range of public services are already inadequate throughout much of the region. While new economic activity and tax revenues will bring a welcome infusion of funds to government coffers, the demands of a boom in shale activity could prove overwhelming.
Mexico's likely reform of its energy sector brings the promise of new opportunity for the country. Growth in the border region will be an inevitable outcome of that reform. Investment, cross-border collaboration and sustained commitment are necessary to ensure that the changes the energy opening will bring to the region and its residents are largely positive.
When looking at the reality of the border today, as many studies and experts have done (notably the Woodrow Wilson Center and the Americas Society / Council of the Americas), it's clear that investments — by both countries — have not kept pace with the growth, development and needs of the region.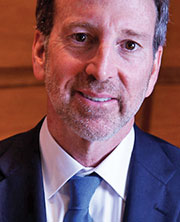 This commentary originally appeared in the September 2013 edition of The Site Selection Energy Report. Antonio Garza is a former U.S. Ambassador to Mexico. He is Counsel in the Mexico City office of White & Case, LLP and is chairman of Vianovo Ventures. Ambassador Garza is online at www.tonygarza.com and Twitter, @aogarza.
Dating back decades — certainly to NAFTA though the deficiencies were clear even earlier — the border has been waiting on attention and strategic investment. Neither ever seems to arrive in good time or sufficient quantity to address the issues that matter most to the economic strength of the region and the quality of life of its residents. Mexico's energy reform may at last force the recognition that the border is evermore critical to the country's economic fortunes.
The U.S. also needs to awaken to this fact and prepare to work more strategically with its neighbor. Both countries have much to do to ensure that the region gets in front of the impending change.