SPECIAL ADVERTISING SECTION
PORTS & FREE TRADE ZONES
From Site Selection magazine, November 2014
SHARE THIS ON SOCIAL MEDIA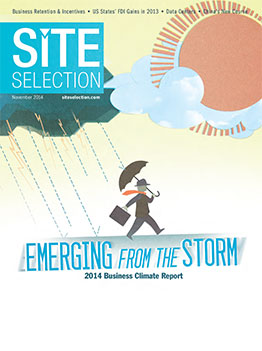 So Special
A glimpse at the latest figures from the US Foreign-Trade Zone report.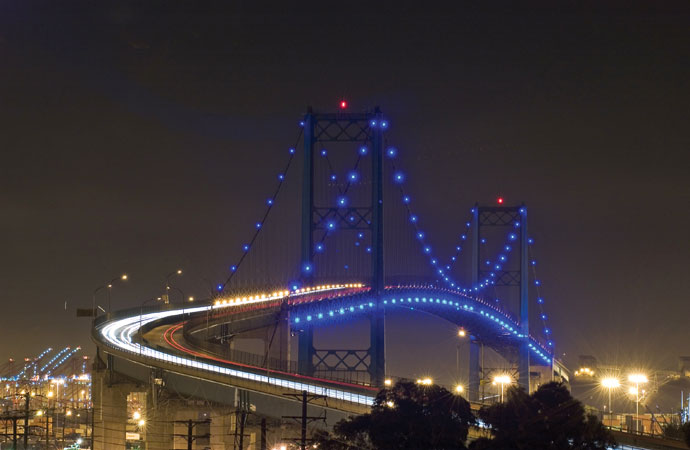 T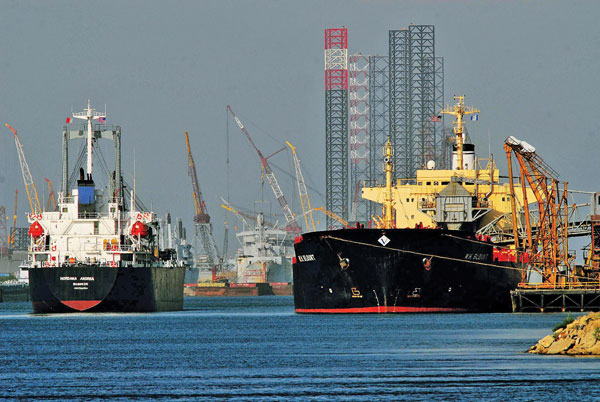 he overlapping territories of shipping ports and special economic zones (SEZs) host a significant share of industrial activity and private-sector facility investment worldwide, supported by policy and regulations conducive to the free flow of goods and export promotion.
Zones are as various as the geographies and cultures that host them. There are the massive zones and parks of China, There is the equally massive but somewhat convoluted SEZ scheme in India, embracing everything from port expansions to IT parks. There are the large but more targeted zone schemes of Korea, Poland, Philippines, Turkey, Mexico and Russia. And there are geographically limited but potent zones in smaller jurisdictions such as Costa Rica, Jamaica, Malaysia, Myanmar and Singapore — a city-state which many might mistake for an outright SEZ.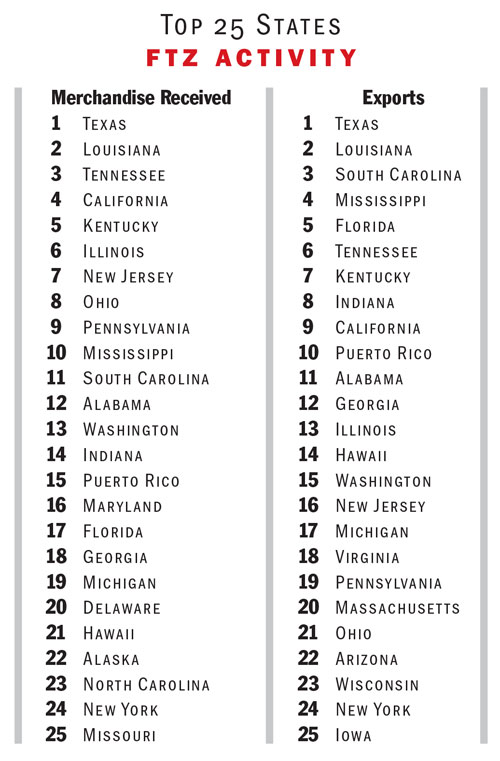 Recent trends include the export of zone concepts themselves, and the customization of these customs-friendly areas for particular industries. The People's Republic of China has done what it can to see its zone models replicated in Africa, Mexico and other jurisdictions. Some Middle Eastern nations have attempted to set up zones in foreign countries, with limited success. The Indian government as recently as this fall is studying the establishment of a "reverse SEZ" in Iran for Indian fertilizer and chemical companies. And a new SEZ is being established in South Africa specifically targeting users of platinum from that nation's Rusterberg platinum belt.
In the United States, the trend is toward the "Alternative Site Framework" made available by the US Free-Trade Zone Board beginning in December 2008, which "enables a much quicker, simpler on-demand process to designate 'subzones' or 'usage-driven sites' at specific companies' facilities."
In other words: The zone's wherever you want it to be, provided some sort of connection can be made. Where there's a will to export, you might say, there's a way to import the FTZ label.

The 75th Annual Report of the Foreign-Trade Zone Board to the US Congress was published in August 2014. The board includes US Commerce Secretary Penny Pritzker; US Treasury Secretary Jacob Lew; Assistant Secretary for Enforcement and Compliance Paul Piquado of the US Dept. of Commerce; Deputy Assistant Secretary of the Treasury (Tax, Trade, and Tariff Policy) Timothy E. Skud; and Executive Secretary Andrew McGilvray.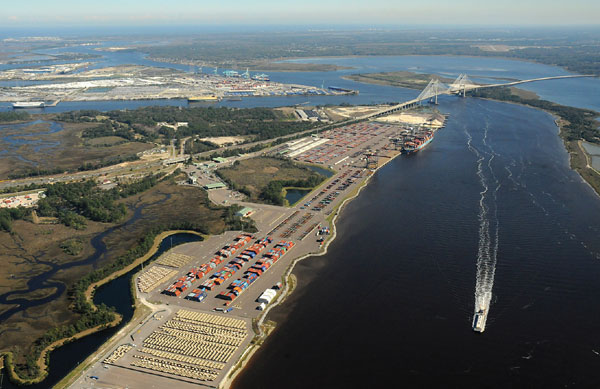 Nearly all of the top 25 production operations in FTZs for either merchandise received or exports are petroleum-related, with the exceptions of BMW in South Carolina; Toyota in Kentucky; Hyundai in Alabama and Nissan in Tennessee; Bristol-Myers Squibb in FTZ No. 177A in Indiana, and Lilly del Caribe, which leads a group of 14 life sciences firms in FTZ No. 7 in Mayaguez, Puerto Rico.
Rankings, charts and graphs from the report are in this section. The full 155-pp. document is available for download at www.trade.gov/ftz.