SPECIAL ADVERTISING SECTION
UNIVERSITY ALLIANCES
From Site Selection magazine, November 2014
SHARE THIS ON SOCIAL MEDIA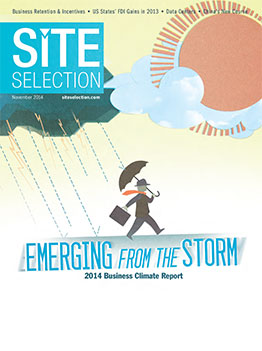 Ivory Towers & Incubators
How universities are reshaping industry and driving economic development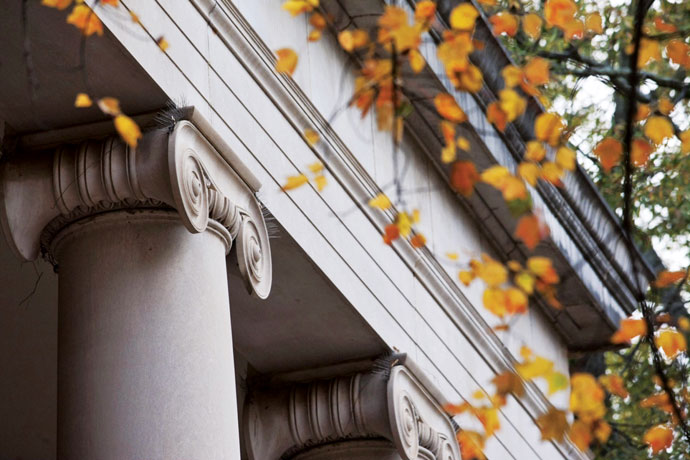 T
he architect and futurist Buckminster Fuller was once asked to comment on what the economy of the 21st Century would be like. He suggested that — in a new kind of knowledge economy — "we are entering the world of the invisible."
Fuller described how economic change had always been with us. A century ago, the upheaval created by the emergence of the automobile industry — and the loss of the horse and buggy industry — was substantial. But, he suggested, in the past these changes were always visible: We could see fewer horses and more cars in the street, and we could see the automotive factories and car dealerships being built. In the next economy, however, these changes would be invisible, employing technologies and industrial spaces that were not always easily seen.
Today, we operate in virtual and online spaces, utilizing digital tools to build imaginary prototypes, or products that exist only as strings of binary ones and zeroes. We create nanotechnologies, constructing machines too small to be seen with the naked eye. We develop biotechnologies that take our industrial processes inside plants, inside animals, or even inside our own human bodies. Instinctively, we know that we are now entering a new kind of knowledge-driven economy that will fundamentally reshape our world and our economy — but because it unfolds in unseen spaces, the full impact of what is happening sneaks under our radar, and catches us unaware. These changes are invisible.
Across the industrialized world, recent economic upheaval has prompted a radical rethinking of economic development practice. For much of the 20th Century, North American and western European communities pursued a version of economic development sometimes referred to as "smokestack chasing." External investors, often backing big industrial or manufacturing facilities, were wooed and lured to communities with promises of inexpensive land, or low taxes, or cheap labor. In the great industrial boom of the 1950s and 1960s, this strategy was effective for many communities, and entire professions of economic developers and site selectors sprang up to service these transactions.
Over the past 20 years — and particularly since the most recent global recession — there has been a growing realization that the smokestack chasing approach to economic development is largely ineffective in the emerging knowledge economy. Companies that grow and thrive in this new economy value different resources than those in the old. If knowledge and information are truly economic drivers, then real estate costs and tax rates diminish in importance. As the Swedish economists Kjell Nördstrom and Jonas Ridderstråle have suggested, for companies in the knowledge economy "the most critical resource wears shoes and walks out the door around five o'clock every day."
Skewing Young
In this strange new knowledge-focused economic system, the principal competitive advantage and the opportunity for expanding economic development lies not with the owner of the largest factory, or the biggest parcel of industrial land, or the tallest office tower. Instead, it lies with those individuals best equipped with the knowledge to use the tools of this new economy. In a sense, knowledge has become the key source of competitive advantage — and knowledge rests, almost exclusively, in the minds and skills and talents of single individuals who do not need large or established companies to commercialize their ideas.
Centuries of experimentation at institutions such as the Sorbonne or Oxford have given birth to a model of knowledge exchange and development that works.
The ultimate implication of this trend is that the emerging economy will be led by an expanding array of young, innovative knowledge-driven entrepreneurs, rather than by established corporations. In a recent paper for the United States National Bureau of Economic Research called "Who Creates Jobs? Small vs. Large vs. Young," John Haltiwanger, Ron Jarmin and Javier Miranda have demonstrated that young firms are now creating substantially more jobs than established firms.
For economic developers in the industrialized world, this realization has promoted a fundamental rethinking of the strategies communities employ to attract jobs and economic activity. Instead of chasing smokestacks, we are seeing tremendous experimentation with structures to support innovation and entrepreneurship, and the rise of new facilities such as incubators and accelerators, maker spaces and generators, all designed to nurture and strengthen the fragile start-ups of the knowledge economy.
The very first incubator facility was established in Batavia, N.Y., in 1954. Today, the National Business Incubation Association estimates that there are more than 7,000 incubators worldwide. Initially, many of these structures were government-funded or government-led. Today, a growing number of incubator programs are located at universities or colleges. University-based incubators have allowed entrepreneurs to rapidly commercialize new research, and transform local economies as a result.
Technopolis incubators working with post-secondary institutions in Oulu, Finland, for example, have transformed a declining industrial community focused on tar production and forest products into a major international center of the wireless communications sector. NGO-led incubators like Canada's Communitech, which has spearheaded a dramatic economic expansion of the Waterloo region in Ontario, have linked public, private and academic resources to create structures for identifying, nurturing and growing new knowledge ventures, resulting in thousands of new jobs and billions of dollars of local economic activity.
Campus Models
Where the auto sector once built massive plants and the financial sector erected towers, today we see firms like Microsoft and Apple and Google operating from campuses. Like the university spaces from which they take their name, these new centers of the knowledge industry are often a series of interlinked buildings, connected by greenspaces and scenic walkways, and interspersed with cafeterias, workout facilities and social spaces.
It's no mistake that the built form of the knowledge economy mirrors that of universities. Centuries of experimentation at institutions such as the Sorbonne or Oxford have given birth to a model of knowledge exchange and development that works. In building campuses, today's knowledge industries are, in essence, taking advantage of the "site selection" knowledge and experience of centuries of knowledge creators and intellectual innovators. Economic developers now focus on connecting talent, opportunity and resources by creating environments in which highly-skilled individuals are provided with financial, human and intellectual support, in order to rapidly grow new ventures from the single employee stage to larger enterprises.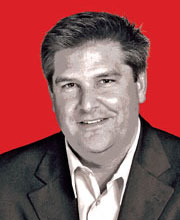 Brock Dickinson
Brock Dickinson, principal at Millier Dickinson Blais, is one of Canada's leading economic development thinkers. His 20 years of experience includes posts with the Toronto Region Research Alliance, the City of St. Catharines and the Western Valley Development Authority in rural Nova Scotia, in addition to having served for six years as a consultant with the United Nations, coordinating development projects in more than 30 countries. Learn more at www.millierdickinsonblais.com.
Increasingly, these knowledge campus structures don't merely emulate universities — they incorporate them as key features.
Many incubators and accelerators are located within universities. Economic developers seek to establish key partnerships with post-secondary institutions. Private foundations encourage community-university partnerships, such as Canada's McConnell Foundation and its ReCode program, designed to create university-linked "ecologies" of entrepreneurship. And companies like Nokia and Blackberry place their R&D facilities adjacent to university campuses.
As we enter the invisible economy, it's increasingly clear that universities provide a blueprint for the real estate of the knowledge age. They are home to the entrepreneurial structures that companies, large and small, seek to locate alongside. And they drive the creation of the most fundamental tools of this strange new economy — the invisible ideas and innovations and impacts that transform our world.