SPECIAL ADVERTISING SECTION
BIOTECH LOCATIONS
From Site Selection magazine, September 2014
SHARE THIS ON SOCIAL MEDIA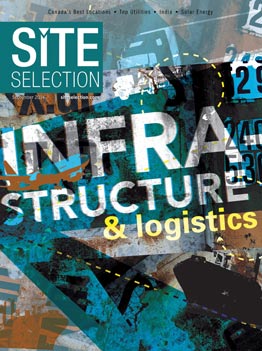 Culture of Innovation
Collision points and a collaborative environment attract biotech companies.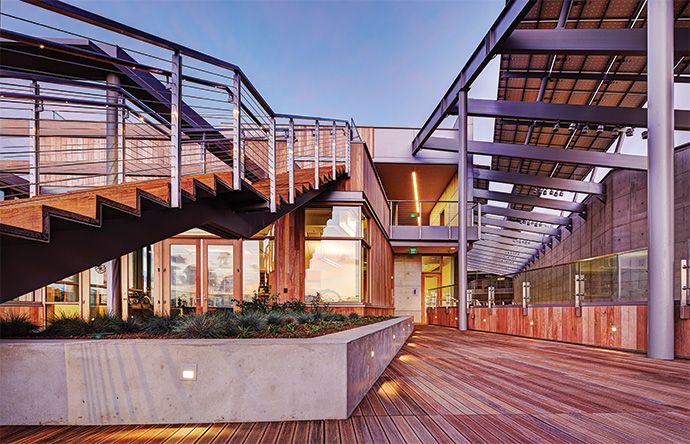 T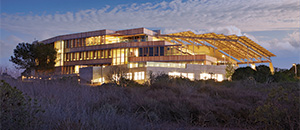 he days when technology companies sought to distance themselves from their competition by locating in remote locations are fading away. In today's tech-savvy world, the momentum is shifting to metropolitan areas as biotech companies recognize the value of a larger pool of technical talent and an established, cooperative government structure.
As the biotechnology industry continues to expand its global footprint, it is giving rise to biotech clusters. Cities are realizing the significant economic potential that a thriving biotech hub can bring by taking steps to build or expand this sector, offering biotech companies access to research excellence, highly qualified employees, and lucrative tax and financial incentives.
In recent years, those metro areas most successful in attracting biotech companies have become adept at recognizing their core strengths, and have taken steps to improve cross-collaboration among government and private sectors to promote those strengths. Biotech companies are actively seeking those areas with collision points that provide a convergence of intellectual talent, research and development opportunities and an urban, progressive lifestyle.
A Sense of Confidence
Innovation Districts are a recent popular creation, whereby cities have turned collision points into an established geographic locale. Within these districts, leading-edge anchor institutions and companies cluster and connect with startups, business incubators and accelerators. They are also physically compact, transit accessible, technically wired, and offer mixed-use housing, office and retail space.
Some areas have certain advantages in today's site selection process due to the forethought of economic development professionals, institutions and government agencies.
"Increasingly, communities are identifying their strengths and basing their marketing and business development strategies upon leveraging those strengths," said Kelly Gillespie, president and chief executive officer of the Missouri Biotechnology Association (MOBIO). "And these super clusters keep getting stronger."
Boston, San Francisco, St. Louis, Chicago, San Diego and the Pacific Northwest are prime examples of these super clusters that are effectively cashing in on their pools of talent.
MOBIO is a nonprofit trade association that serves all Missouri organizations interested in the life sciences. The organization comprises a broad cross-section of companies, institutions of higher education, research organizations and related firms involved in research, development and commercialization of the life sciences.
When it comes to those key factors that a biotech site selector should seek out, there is no formula that works for everyone, according to Gillespie.
"It's really a complex set of decisions that begins with giving a biotech or life sciences company confidence that they're going to be able to find the talent they need in order to move their business forward," Gillespie said. "I've seen deals not happen around the country when the land was ready, the tax rates were favorable and the incentives were attractive," Gillespie said. "Ultimately, that manager still has to look the investors in the eye and say, 'If you give me the opportunity to expand here, yes, I can fill out my organizational chart with available, skilled talent, and attract them at market rate.' If a company has to fly in its workforce, it doesn't make sense."
Site selectors should be leery of areas with disjointed and ineffective governmental and institutional relationships. Such disorganization can become a hindrance to every stage of the site selection, construction and operation process. The presence of cross collaboration among all branches of government and institutions is a critical factor to be considered during site selection for biotech companies.
Site Selection & Construction
While some site selectors are skilled at identifying potential sites based on incentives, workforce and geography, capital expenditure costs related to construction should also be considered during the biotech site selection process. Not including this as part of the decision matrix could be detrimental in terms of both cost and the time it may take to get product to market.
One of the most significant considerations is the availability of an adequately skilled construction workforce to handle the specialized demands of building a biotech facility. These developments often require complex equipment and significantly more intense mechanical, electrical and plumbing demands than a traditional commercial project. A biotech facility can require specialized labor needs for installing and hooking up equipment such as autoclaves, growth chambers and environmental rooms, and special controls are needed for mechanical and electrical systems to maintain tight environmental temperatures for items such as sensitive equipment. Owners should confirm that available contractors and their labor forces have proven life sciences experience in these types of projects.
In the past five years, as vacant properties began to flood the market during the recession, some biotech companies chose to purchase existing facilities to avoid the expense of developing a virgin site. These companies were looking for a large open space, and it was cheaper to build a facility within that space than to develop a greenfield location. However, today fewer of these spaces are available, and more biotech companies are beginning to consider green or brownfield sites.
When selecting an appropriate site, there are many questions that should be part of the evaluation process. There are essentially three red flags in terms of soil. The presence of any of these should be cause for concern for the biotech company, and could cause additional capital expenditures for the short or long term:
Is the site in a flood plain?
Is there the potential for rock in the soil?
Are there expansive clays?
Site issues could potentially impact a biotech company's ability to get product to market quickly and profitably. Questions to consider include:
Are the roads set up for the Department of Transportation standards to accommodate any truck traffic required?
Will access require road widening, resulting in cost, schedule and permit approval impacts?
Is the site ready for needed infrastructure, such as utilities?
Are there potential impacts to site access that could affect the workforce, such as an existing rail line?
Will you require a railroad spur for material deliveries or shipping of final product?
Fortunately, none of these issues are show-stoppers. The key is to get the best professional information available earlier in the process in order to make an informed decision related to the company's bottom line. Site selection and construction should not lengthen the time it takes for you to get product to market.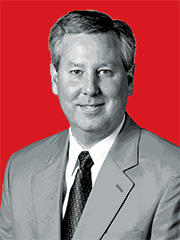 Jim Contratto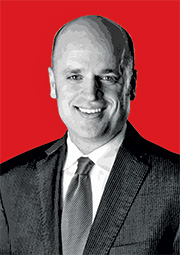 Doug Rasmussen
Jim Contratto is vice president with McCarthy Building Companies, Inc., focusing on business development efforts for the Science and Technology market. Doug Rasmussen is senior vice president of St. Louis Economic Development Partnership, overseeing its Business Development Division.
Also becoming important in recent years is a contractor's history of collaboration.
On large bioscience projects, contractors must often team up with other niche contractors in order to successfully complete a complex project. It helps when a contractor has a history of partnering in the past.
Permitting can take anywhere from a few weeks to several months, so it is important that a cooperative environment also exist between various government agencies.
A variety of factors should be considered in biotech site selection, but there is no magic bullet. Even though every city and economic district is unique, site selectors should seek out those that have developed a collaborative environment producing the least resistance for a potential company to turn its project into a reality.