SPECIAL ADVERTISING SECTION
MILITARY & DEFENSE
From Site Selection magazine, September 2014
SHARE THIS ON SOCIAL MEDIA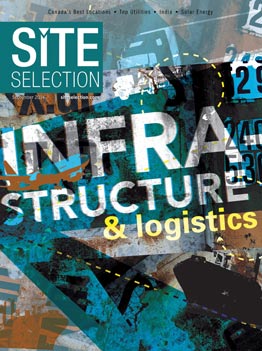 Mission Critical
Maryland plays a significant role in homeland security.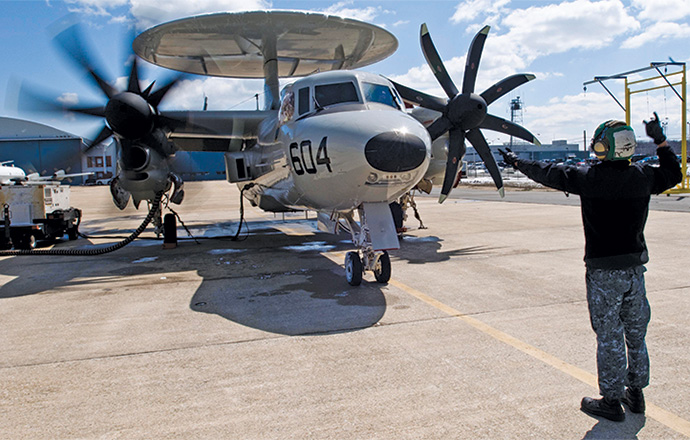 F
or decades, military installations in Maryland have played integral roles in the nation's security. At Aberdeen Proving Ground in Harford County, for example, the US Army developed and tested munitions and equipment. Edgewood Arsenal, which has since merged with Aberdeen Proving Ground, produced and conducted research in chemical warfare. Fort Detrick in Frederick County, Md. broke new ground in decontamination, agent purification and gaseous sterilization. At Fort George G. Meade in Anne Arundel County, tens of thousands of men were trained for duty in World Wars I and II.
Today across Maryland, US military commands are engaged in the most critical missions of our time from homeland security, cybersecurity and defense to bioscience and life sciences; research and development; technology innovation; and world-class medical care for those who serve.
The 2005 Base Realignment and Closure (BRAC) brought new military commands, new responsibilities in homeland security and defense, and an estimated 56,000 direct, indirect and induced jobs to Maryland. Aberdeen Proving Ground gained prominence in scientific and engineering expertise with the reconstituting of the US Army Research, Development and Engineering Command (RDECOM) as the result of the BRAC decisions. In addition, the US Army Communications-Electronics Command (CECOM) brought its unparalleled Command, Control, Communications, Computers, Intelligence, Surveillance and Reconnaissance systems (C4ISR) capabilities to Aberdeen.
The Defense Information Systems Agency (DISA), which provides and operates command-and-control and information-sharing capabilities as well as a globally accessible enterprise information infrastructure, relocated to Fort Meade. Beyond BRAC, the US Cyber Command was stood up at Fort Meade in 2010, joining the National Security Agency (NSA) on the Meade campus and centering the nation's intelligence and cybersecurity activities in Maryland.
As these and other military commands arrived in the state, new opportunities arose for defense contractors. At Aberdeen Proving Ground in Harford County, for example, the BRAC actions that brought CECOM from Fort Monmouth, N.J., attracted nearly 130 new defense contractors to the Aberdeen area. The arrival of these defense contractors spurred the development of six Class A office parks in the surrounding communities.
Rhode Island's Density of Defense
What do you get when a state has more than 400 miles of pristine coastline, an impressive lineup of prestigious US Naval institutions, a "who's who" of defense industry giants, one of the best graduate schools for oceanography in the world, a leading school for ocean engineering and a plethora of businesses pushing the envelope to make everything from sonar and 3-D imaging technologies to carbon-fiber applications for the aerospace, commercial and military sectors?
hat do you get when a state has more than 400 miles of pristine coastline, an impressive lineup of prestigious US Naval institutions, a "who's who" of defense industry giants, one of the best graduate schools for oceanography in the world, a leading school for ocean engineering and a plethora of businesses pushing the envelope to make everything from sonar and 3-D imaging technologies to carbon-fiber applications for the aerospace, commercial and military sectors?
If you are fortunate enough to have these assets, all located within an hour drive of each other, you get a dynamic defense sector that supports 33,000 jobs and adds $3.7 billion in economic output to a state smaller than many US counties and with just 1 million people.
From the establishment of the Newport Torpedo Station in 1869 to the emergence of today's Naval Undersea Warfare Center (NUWC), Rhode Island has a long-running tradition of innovating for the country's undersea defense systems. Rhode Island's excellence in undersea warfare R&D has fostered partnerships between the defense and private sectors that have created thousands of jobs and built a strong local supply chain of growing businesses. This critical mass of activity has made Rhode Island an attractive location where defense firms such as General Dynamics Electric Boat, Raytheon and Textron thrive.
The density of defense interests, especially on Aquidneck Island, which is home to Naval Station Newport, also provides opportunities for smaller defense contractors to work closely with their customers as well as the larger contractors with which they collaborate.
So it's no secret why hundreds of defense contractors have set up shop in Rhode Island. In 2013 alone, the Department of Defense awarded $712 million in contracts to more than 200 private defense contractors in Rhode Island, according to a 2014 defense sector study commissioned by the Rhode Island Defense Economy Planning Commission and the Newport County Chamber of Commerce.
Rhode Island has also made critical infrastructure investments in its ports, including the Port of Davisville at the Quonset Business Park (home to well-known companies such as submarine builder General Dynamics Electric Boat) and ProvPort within the City of Providence, one of only two deepwater ports in New England.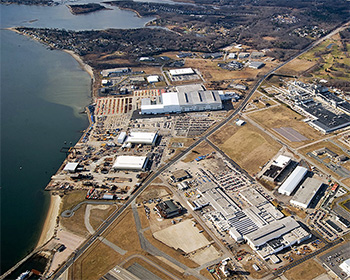 Rhode Island's secret sauce is its human capital and how that uniquely skilled talent feeds the needs of today's defense industry and spurs new business ventures from naval and university research projects. The University of Rhode Island's ocean engineering school was the first in the nation to establish masters and doctorate degrees in the field, and trains a highly coveted workforce in ocean robotics, underwater acoustics, tsunamis, coastal circulation, marine geomechanics, ocean structures and offshore energy. NUWC, an internationally renowned research center in Newport which is driving the development of the nation's undersea warfare technology, is a top employer of URI graduates. URI also offers a special, multi-disciplinary master's degree program to NUWC employees. The combination of a high concentration of brainpower, a vibrant defense cluster, an abundance of natural resources, Rhode Island's strategic location between New York and Boston, and a flourishing startup and entrepreneurial community have helped to spark R&D partnerships and the birth of spinoff businesses.
What's next? Rhode Island has the opportunity to advance the creation of a Maritime Cybersecurity Center and showcase the state's capabilities to a national and international audience. The Southeastern New England Defense Industry Alliance (SENEDIA) is encouraging Rhode Island leaders to examine ways to further strengthen maritime cybersecurity capabilities to support both the defense industry and commercial ports. - Marcel A. Valois, Executive Director, Rhode Island Commerce Corporation
The former Bata Shoe Factory property near Aberdeen Proving Ground has been transformed into the Water's Edge Corporate Campus, which today encompasses more than 295,000 sq. ft. and five buildings on approximately 17 acres overlooking the Bush River.
The Government and Technology Enterprise ("The GATE"), a public-private partnership between St. John Properties and Aberdeen Proving Ground, offers state-of-the-art office and technology space for lease to both government and non-government entities. This summer, The GATE at Aberdeen Proving Ground welcomed its 50th lease.
On the Horizon
Similar economic activity occurred around Fort Meade. In addition to BRAC moves to Fort Meade, the establishment of the US Cyber Command in 2010 and growth of the National Security Agency (NSA) on the Meade campus spurred the arrival of more than 25 new defense contractors and the expansion of more than 50 other defense contractors.
In 2008, Maryland Governor Martin O'Malley designated a site near the Savage MARC station, approximately one mile from Fort Meade, as a Transit-Oriented Development to help meet the state's goal of doubling transit ridership by 2020 and reducing Maryland's greenhouse gas emissions by 25 percent by 2020. This summer, state and county officials joined Fort Meade Garrison Commander Colonel Brian P. Foley and private-sector representatives to break ground on the first phase of the $180-million Annapolis Junction Town Center at the Savage MARC Station. When complete, the 375-acre, 2.3-million-sq.-ft. development, located adjacent to the NSA and Fort Meade, will feature 100,000 sq. ft. of office space and 17,000 sq. ft. of retail space, along with 416 apartments, a 150-room hotel and a 704-space commuter parking garage. The property is being developed through a joint partnership with the Maryland Department of Transportation, Howard County, Annapolis Junction Town Center LLC, Annapolis Junction Apartment Homes LLC, and Corporate Office Properties Trust (COPT).
Crane's Wide Radius
Technology transfer represents the next leap forward for Hoosier companies. Technology transfer provides access to military inventions for commercial use. The state recognizes this tremendous potential and has developed the infrastructure, systems, and people to position the state as a defense-industry powerhouse.
As the third largest Navy installation, covering 64,000 acres and employing more than 5,500 government and contract employees, Crane's annual business base of $1.5 billion annually pours more than $2 million a day into the Indiana economy alone.
Crane has also been at the forefront of R&D for cutting-edge technologies at its federal laboratory, serving both military and commercial customers. During a recent three-year period, the Naval Surface Warfare Center (NSWC) Crane, located at NSA Crane, cemented 130 technology transfer agreements, with 90 patents issued and 180 patent applications in process. A recent Indiana University study showed that 103 Navy tech transfer deals generated $545 million in economic activity, tax revenue of $60 million, and 2,630 jobs with an average salary of $79,300.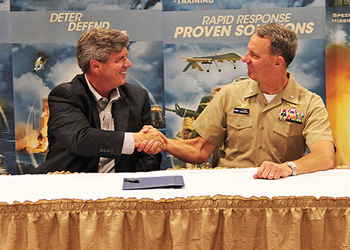 "NSA Crane procures more than $1 billion of products and services annually," said Don Schulte, current executive director of Westgate@Crane Technology Park and former director of engagement at NSWC Crane. "While the Department of Defense probably has one of the greatest research budgets within government, we are just beginning to realize the potential for commercialization of that patented technology. With assets such as Westgate, Interstate 69, and the growing collaboration with key partners and entrepreneurs, we are perfectly positioned to be a site of tech transfer growth."
More than 20 commercial defense and technology companies make their home at WestGate@Crane, including SAIC, URS, Exelis, Camber, Alion, CACI, and several small technology and defense businesses. The workforce serving companies at WestGate@Crane includes more than 600 scientists, engineers, and technology professionals, with an average salary of $74,000 per year.
Radius Indiana, an eight-county regional economic development organization led by former Indiana Lt. Governor Becky Skillman, plays a key role in advancing tech transfer as the voice outside the gates for Crane. - Deb Owen, Radius Indiana
Drumming Up Support
North Central New York State is considered Drum Country for one very important reason. It is home to the Army's 10th Mountain Division (L.I.) at Fort Drum, N.Y. The post and its soldiers and families play a critical role in the region's economy.
In FY13, Fort Drum reported more than $1.4 billion in direct economic impact to surrounding communities, which equates to $5,485 per person in Jefferson, Lewis and St. Lawrence counties, home to a population of 255,260. Fort Drum's cumulative direct economic impact on the region since 1988 totals more than $19.8 billion.
Fort Drum is the largest single-site employer in New York State with 3,895 civilian employees and 18,060 soldiers. There are 2,615 retirees living in our communities, meaning almost seven percent of the more than 39,000 military retirees living in New York State live in New York's North Country. Total payroll for FY13 including military, civilian and retirees was $1.16 billion. These funds are being spent in our communities, many paying taxes, and buying goods and services from our businesses.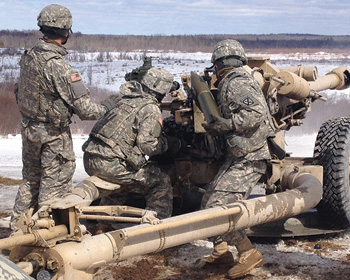 The Fort Drum Regional Liaison Organization, utilizing an economic impact model developed by Boston-based Economic Development Research Group, determined the indirect impacts this level of investment has on the North Country. In short, while there were 21,955 civilian and military jobs directly related to Fort Drum, an additional 6,491 jobs in the general regional economy could be attributed to the presence of Fort Drum. Off post, there was an additional $420 million in economic impact generated by Fort Drum's presence in the region.
As for contracting, Fort Drum Mission and Installation Contracting Command awarded 269 contracts in FY13 totaling more than $32.4 million. Companies located in the three-county region were awarded $2.6 million of that amount. A third of the $30.8 million in service and supply contracts awarded by Fort Drum in FY 2013 was awarded to companies in the three-county region. With more than 37,000 soldiers and their families in our communities, we have significantly grown since the late 1980s when major industries, including the paper mills, were closing. Residents were leaving the area for jobs elsewhere, taking their children from our schools and sending housing prices to new lows.
Today, we face a different dilemma and one we should embrace. Rather than shuttering storefronts and abandoning homes, the region faces the growth of small businesses. We have developers investing in our downtowns. People have choices when it comes to quality, affordable housing. There are new housing options for the first time in nearly 20 years. And the region continues to see growth in the retail and service sectors as well. - Michelle Capone, Director of Regional Development, Development Authority of the North Country
Given the diverse responsibilities of military commands in Maryland, partnering and contracting opportunities abound for companies in nearly every industry. The responsibilities carried out on military installations in Maryland, from the biomedical research conducted at Fort Detrick to the intelligence and cybersecurity efforts at Fort Meade, are critical to the safety and security of our nation. Thus, despite anticipated federal budget actions, Maryland's defense community is positioned for growth.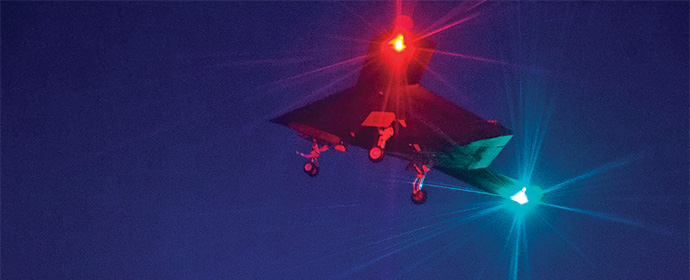 On the horizon is the Unmanned Aircraft Systems (UAS) industry, which is forecast to spend $90 billion globally through 2022. The Federal Aviation Administration's initiative to move UAS into the commercial air space is likely to have a significant economic impact on Southern Maryland. Naval Air Station Patuxent River, which was commissioned in 1943 to centralize air testing facilities established in prior years, is now a center of excellence for naval aviation and, having supported every class of UAV in service today, is poised to play a significant role in UAS research, development and testing. The UAS effort adds diversification to NAS Pax River's capabilities, will spur growth on the installation and will expand the already robust economic impact of the base (currently $7.7 billion). Already, the University System of Maryland (USM) has established a presence near NAS Patuxent River. USM has partnered with Rutgers University, in New Brunswick, N.J.; and Virginia Tech University, in Blacksburg, Va., on one of six FAA UAS test sites.
Just as with the 2005 BRAC initiative, Maryland stands ready. The "Team Maryland" approach marshals the state's congressional delegation, led by US Senator Barbara A. Mikulski; state and local government; as well as the Maryland Military Installation Council and a network of military alliances, to protect the military installations, support the missions of the various commands, and connect companies with Department of Defense contracting opportunities.
The Office of Military Affairs, which was organized in 1999 as part of the Maryland Department of Business and Economic Development, plays an integral role in fostering relationships with base commanders, expanding and building on business, R&D and other opportunities on the installations, and protecting the facilities during BRAC actions.
Home to military commands that play critical roles in the safety, security and well-being of our citizens and our nation, Maryland offers unparalleled opportunities and resources for defense contractors.