SPECIAL ADVERTISING SECTION
MISSION CRITICAL FACILITIES
From Site Selection magazine, January 2015
SHARE THIS ON SOCIAL MEDIA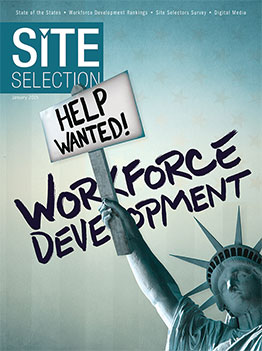 Fast Friends
Facebook and Isothermal Community College spark workforce development in North Carolina.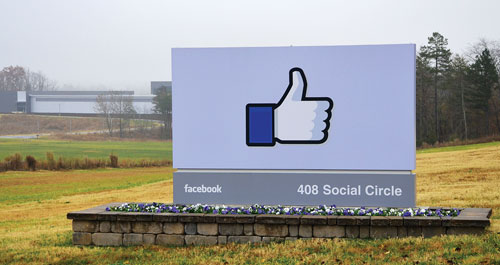 W
hen the ribbon was cut on the Facebook data center in Forest City, N.C., a new day was born. Rutherford County, which had "clothed the world," had seen its textile mills closed and a way of life altered. Unemployment was rampant. Now, with Facebook's new facility, the county is a place "where the world connects." It is also a place where Facebook and Isothermal Community College have formed a strong partnership, which is fueled by mutual support and shared purpose.
Shortly after the groundbreaking in 2010, 700 construction workers took control of the site, previously the home of a large textile mill that had been razed. It is a safe bet that many of these workers had previously worked in the former mill or another like it in the county. A large portion of the workers — welders, pipefitters, construction workers and others — had been trained at Isothermal Community College.
As the facility has come online and continued to expand, the collaboration between Isothermal and Facebook has grown and deepened through the years, encompassing several initiatives that draw on the community's strengths.
Cultivating a 21st Century Workforce
Mutually realizing the need for workers with unique and technical skills to be available to work in the data center, Facebook and Isothermal forged a partnership. Isothermal, which has always been known for its workforce training, created its Data Center Institute with the help of Facebook.
Isothermal instructors worked closely with Facebook employees to develop a certification that prepares students to work in one of the area's most exciting industries. This 12-day workshop focuses on the technical knowledge required of an entry-level data center employee. It is a hands-on experience in an active-learning environment. Content is delivered in modular format focusing on technical concepts. This is followed by a two-day simulation and a certification exam.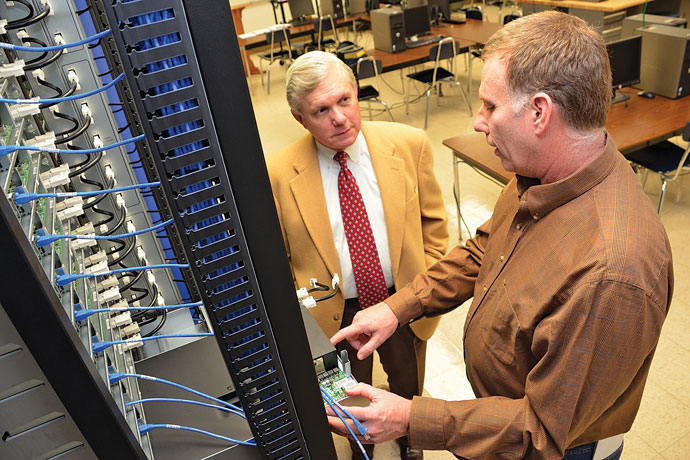 To facilitate instruction, Facebook generously donated a rack of servers along with power equipment to the college to simulate actual data center operations. This was particularly important since the equipment, which is worth hundreds of thousands of dollars, could not be purchased on the open market — certainly not as a teaching aid for a community college. Quite simply, it gave Isothermal students the amazing opportunity to work closely with cutting-edge technology.
Since it was first launched, the program has graduated 68 students, nearly all of whom are now working in information technology. This institute earned Isothermal Community College the League of Innovation Award in 2012.
The results of the Isothermal Data Center Institute are impressive. Almost half of the students started work as interns at Facebook. Many obtained full-time jobs with the company through its HR service. Jobs that are touted in national and international media as among the most coveted in technology now belong to the citizens of our area. Several of the DCI graduates went to work for other data centers in the region and have credited the credentials earned at Isothermal as giving them an edge in the hiring process. In fact, a manager from a neighboring major data center took the class just to learn best practices and strategies.
Keven McCammon, site manager for Facebook's Forest City Data Center, said, "Recruiting and training the highly skilled workers we need is one of the most difficult parts of running a data center. Isothermal's Data Center Institute is producing homegrown, high-caliber talent, right here in Rutherford County."
Building an Advanced Industrial Corridor
In 2014, Isothermal and Facebook worked with others to seek grant funding from the U.S. Department of Labor to create the Global Advanced Industrial Technology Consortium (GAITC), a regional consortium of two- and four-year colleges and universities in three states and globally recognized companies, working to enhance and improve advanced industrial technology training and research. It partners rural and urban areas, ignores political boundaries and embraces economic opportunities. It is intended to improve learning, stimulate innovation and save money through economies of scale.
Although not successful in the first attempt, the consortium will continue to seek funding from DOL and other sources. If that funding is received, an advanced industrial corridor will be created running from Spartanburg, S.C./Spindale, N.C. to Atlanta, Ga., with the aim of creating jobs through cutting-edge training and new product development and perfection. The GAITC partners include North Carolina State University, Spartanburg Community College, Chattahoochee Community College in Georgia, Tri-County Community College in North Carolina, and Western Carolina University, as well as other major companies.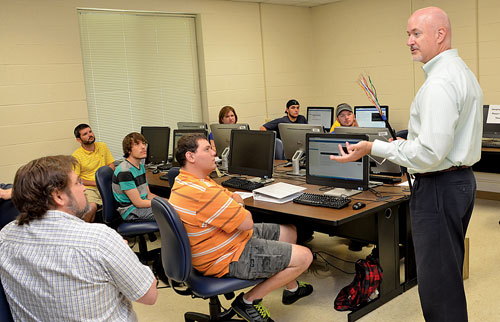 Fostering Innovation in More Ways Than One
"Isothermal" literally means "equal temperature" — the name was given to the college because of Western North Carolina's Thermal Belt. So it was logical for the college to have a weather station. Facebook made it happen, and with prestigious partners: NOAA (the National Oceanic and Atmospheric Association) and the State Climate Office at North Carolina State University.
"I'm proud of what we've been able to accomplish together in the last three years, and know that our partnership has become a model for other data centers across the nation."
— Keven McCammon, site manager for Facebook's Forest City Data Center
The station, located on Isothermal's main campus in Spindale, provides real-time data for use by the scientific community and the public. A Facebook grant of $15,000 covered the major cost of equipment and installation. Most importantly, the data will be available for instruction in Isothermal's science classes and will also be available for specific study projects by public school students.
The station is a part of the NC ECONET (North Carolina Environment and Climate Observing Network), which collects data from sensors across the state into a comprehensive database for analytical purposes. "These are research-grade sensors that provide data used by growers emergency managers, and the National Weather Service to improve forecasts," said Ryan Boyles, director of the State Climate Office. "These sensors and the data they collect support decision-making, but are also available to help train the Isothermal community."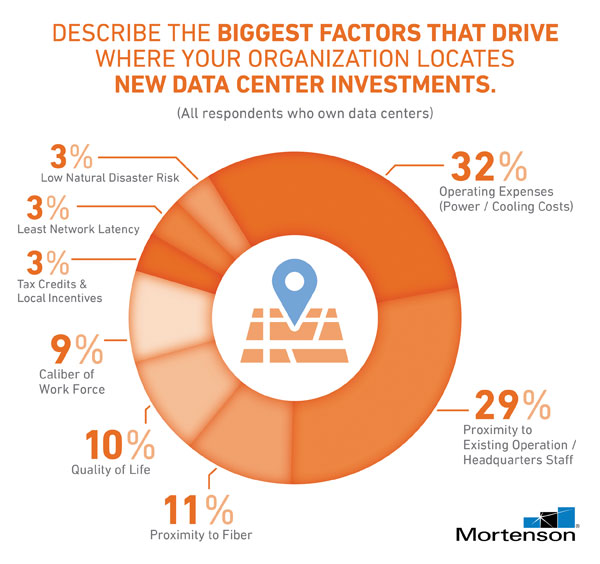 Rutherford County Public Schools made it a priority to ensure that its students have access to technology, and provided each middle school and high school student with a free laptop computer. The problem was, however, that half of the students did not have Internet access at home.
Enter Facebook.
Together with Rutherford County Schools, Isothermal Community College, PANGAEA Internet, and the Town of Forest City, Facebook is working to provide free Wi-Fi to targeted neighborhoods. In Phase I of the project (launched in July 2014), students in 75 to 100 homes were given free Wi-Fi access. In addition to benefiting the local public schools, it will also benefit many Isothermal students who have faced the same access dilemma.
STEM-Related Opportunities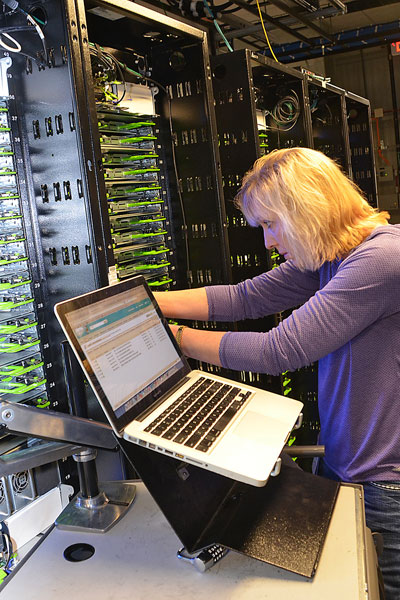 At Isothermal, we hope to build a culture focused on STEM (Science, Technology, Engineering and Math), or, as Sam Houston of the Science and Math Technology Center in Raleigh would say, "Strategies That Engage the Mind." Facebook has stepped up to the plate on both accounts by providing support (financial and otherwise) for Isothermal's Science and Tech Expo, which is part of the North Carolina Science Festival. The expo brings all of the sixth-graders in a two-county area to the main campus of Isothermal for an entire day to experience nearly 50 interactive exhibits.
These are just a few of the initiatives that have grown out of the partnership between Facebook and Isothermal Community College. Facebook's Keven McCammon said, "Isothermal Community College's innovation and commitment to workforce and economic development were large factors in Facebook's decision to locate its data center here. I'm proud of what we've been able to accomplish together in the last three years, and know that our partnership has become a model for other data centers across the nation."
This year Isothermal celebrates its 50th Anniversary. It is 50 years of providing an affordable, accessible and excellent education, and workforce training to our citizens. In addition, we celebrate and appreciate our partnership with Facebook, a relatively new — but powerful and caring — corporate citizen. In only a short time, Facebook has had a significant impact on our local culture and our local economy. While it has a global presence, it is having a tremendous local impact.
The Isothermal/Facebook partnership already has paid great dividends, and will continue to grow and thrive through a shared vision for a better future. At Isothermal and in our area, it is safe to say that we "like" Facebook.
Walter Dalton is the president of Isothermal Community College and was the 33rd Lieutenant Governor of North Carolina.