SPECIAL ADVERTISING SECTION
THE TRADE COAST
From Site Selection magazine, July 2015
SHARE THIS ON SOCIAL MEDIA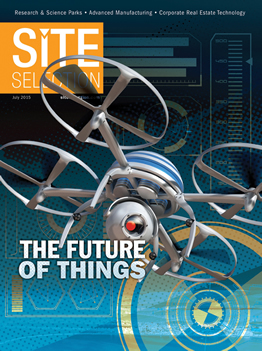 Closer Than You Think
The Pacific Northwest's ties with Asian companies and cultures only grow stronger with each passing year.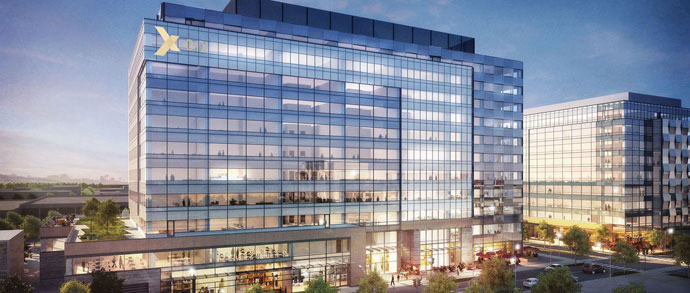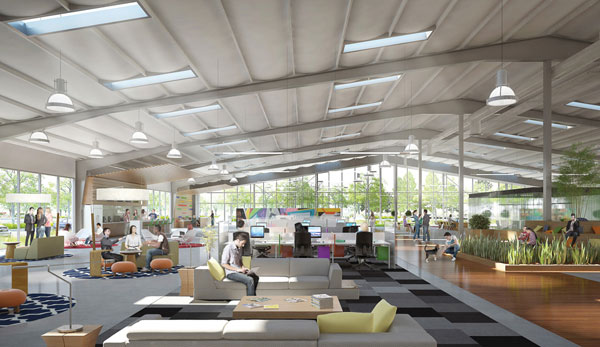 June project announcement combined with new data from the US-China Business Council in June to paint a picture of the robust economic relationships between North America's Pacific Northwest and Asia. Territories from Northern California to British Columbia continue to build on those longstanding relationships for the good of their regional economies.
In Seattle in June, the University of Washington, Beijing-based Tsinghua University and Microsoft announced the launch of the Global Innovation Exchange (GIX), a one-of-a-kind interdisciplinary education program and custom facility in the Seattle metropolitan area. GIX plans to open its doors in the fall of 2016 with a 15-month master's degree in technology innovation, with an inaugural track focused on the Internet of Things. Microsoft will provide $40 million in initial funding.
The new GIX facility will be located in the Spring District of Bellevue, Wash., just east of Seattle. A new 36-acre environmentally sustainable, transit-oriented urban neighborhood being built around planned light rail, the Spring District is close to multiple technology corridors and just 10 miles from the UW campus. "We hope GIX can be a catalyst not just for the Spring District but for the whole Bel-Red corridor," said UW, referring to Bellevue and Redmond, home to Microsoft headquarters.
"GIX will create new opportunities for students while strengthening ties across the Pacific and bolstering the innovation ecosystem," said Brad Smith, Microsoft's general counsel and executive vice president of legal and corporate affairs.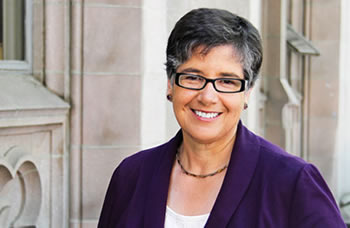 "We will bring in the very best international talent to work with our local talent."
"It makes so much sense," said University of Washington Interim President Ana Mari Cauce. "We have a company that's very much a part of the DNA of the state of Washington and the Pacific Northwest. It's a natural partnership. Both Microsoft and the University of Washington are interested in nurturing and supporting the top talent right here at home."
Boundary Crossing
While a number of American universities have opened facilities in China, this is the first time a Chinese research university has established a physical presence in the United States.
"In the face of challenges related to the environment, resources and health, we need to cooperate across national boundaries to find solutions," said Professor Qiu Yong, president of Tsinghua University. "GIX creates an innovative educational model that will facilitate international and interdisciplinary integration for technological innovation."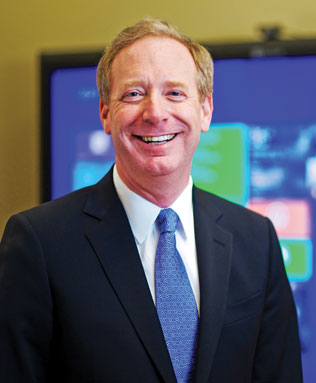 "I hope 100 years from now people will look back on today and say that this was an important day."
"The world is shrinking. We want to solve the biggest problems together," said Vikram Jandhyala, vice provost for innovation at the University of Washington and professor in the department of electrical engineering. "Students studying computer science today need to also broadly understand things like business, social impact, human factors, and legal and policy issues that may be outside of their core curriculum."
"Microsoft is already our largest employer and we are thrilled with the company's latest commitment to the community — a reflection of our commitment to forward-looking economic development," said Bellevue Mayor Claudia Balducci. "We believe the presence of GIX will enhance Bellevue and the Eastside as a center for technology, entrepreneurism and international business."
Washington's Got Talent
The initial master's degree will focus on the design and development of connected devices, approached with disciplinary breadth that incorporates computer science, engineering, design, business, policy and law. "We will work on additional tracks in areas such as mobile medicine, clean technology, and smart cities," said a statement from UW.
Just as GIX will serve as a laboratory for innovation, it will also act as a lab, of sorts, for a new kind of higher education. Learning will be project-based, team-based and experiential. Students will be encouraged to take risks and think creatively about solving problems.
"In China, people like to follow tradition and obey rules. They don't want to fail and lose face," said Yang Bin, Tsinghua vice president and provost. "But when they come here and mingle with the other students, we hope that they become liberated to find the freedom to dare to try, and the freedom to dare to fail."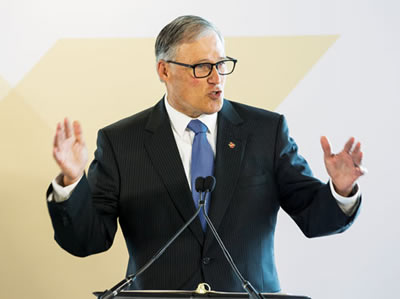 "Given our state's close economic ties to China and our history of fostering innovative, forward-looking industries, the Puget Sound region is the perfect place for leading minds from around the world to collaborate on scientific and technical solutions to global challenges."
The partnership is part of the University of Washington's broader Innovation Imperative, an effort to strengthen the state's ability to incubate new ideas and new entrepreneurs. Within a decade, said the university, more than 3,000 learners will be studying at GIX, focused on issues like mobile health, clean energy and smart cities.
"We're open to taking this in directions seen and unforeseen," said Cauce, "including partnerships with other universities. We will bring in the very best international talent to work with our local talent. It's good for all of us. We should be working in partnership to help make sure this is a destination for those kids who are going to change the world."
"There are two things in the world that last for centuries — great cities and great universities," said Microsoft's Smith at the June announcement. "This is the only project that I've ever worked on where we grounded out planning by looking ahead a century. Just within Microsoft this project required great collaboration across the company, from our most forward-looking researchers to those with expertise in finance and facilities. I hope 100 years from now people will look back on today and say that this was an important day."
Export Leaders 
Nearly the same day as the GIX announcement came the US-China Business Council's annual report on US exports to China.
In 2014, US exports to China totaled $120 billion, making it the third-largest export market for American goods behind Canada and Mexico, said the USCBC. Overall, 42 states experienced at least triple-digit export growth to China since 2005, and five states saw export growth of more than 500 percent over the same period.
"Since 2005, USCBC data reveals that US exports to China have grown faster than exports to any other major US trading partner," USCBC President John Frisbie said, at 198 percent. "In 2014, US exports to China helped support a wide range of industries including transportation equipment, crop production, computers and electronics, and chemicals, along with export-related jobs in America's port cities. Exports are vital to the health of US industry, supporting 11.7 million American jobs in 2014, according to the US Department of Commerce.
"China's maturing economy is undergoing important changes that have resulted in a slowdown in GDP and trade growth," Frisbie concluded. "As China's market continues to undergo changes, import growth is likely to remain at lower rates than seen in past years. At the same time, China is seeking to rebalance its economy toward a consumer-driven growth model. With this shift, US companies may see broader opportunities to export more goods and services to meet the needs of China's growing middle class."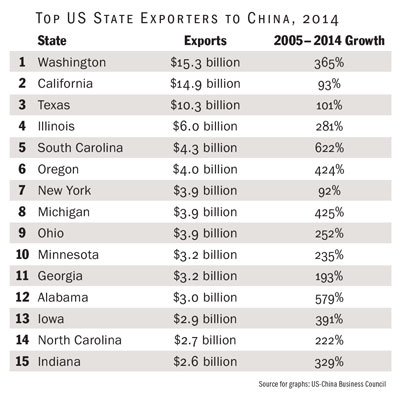 Asia's trade connections with the Trade Coast came into sharp relief this spring as debate grew heated over approval of the Trans-Pacific Partnership free trade agreement, with Oregon-based Nike stepping into the fray by saying it would create as many as 10,000 US jobs if the TPP were to be approved by the US Congress.
"Footwear tariff relief would allow Nike to accelerate development of new advanced manufacturing methods and a domestic supply chain to support US-based manufacturing," the company said in a news release.
Longtime Connections in Vancouver
A look at the top states for exports to China show the leadership of the US Trade Coast states of Washington, Oregon and California. Stretch into British Columbia and official provincial statistics show BC's exports to Mainland China have grown from just over C$1.3 billion in 2005 to over C$6.4 billion in 2014 — a more than 490-percent jump. China now receives 18 percent of all BC exports, second only to the US at 50.2 percent. Japan is third at 10.2 percent.
Vancouver is closer than any other North American city to China and all of Asia, with a flight time to Shanghai of under 12 hours. The Chinese have been part of Vancouver since the 1800s. It's a city proud of its immigrant heritage and continuing openness to immigration today.
"Forty-four percent of Vancouver's population speaks English as a second language," says Bryan Buggey, director, strategic Initiatives & sector development, for the Vancouver Economic Commission. "In high schools, it's up to 52 percent."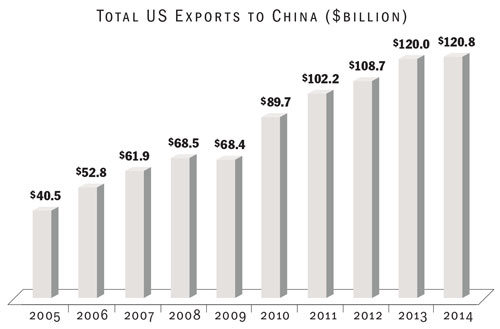 "We're known as the most Asian city outside of Asia," says Jim Maynard, president and CEO of wireless technology incubator Wavefront, located just a few blocks from the picturesque Vancouver harbor. "About one-third of the population is from Asia," he says, including significant recent immigration from India and elsewhere in South Asia.
Vancouver continues to see major facility and hiring investment from such companies as Microsoft, Amazon, Facebook and Salesforce.com, some of which (notably Microsoft) run into work visa limitations in the US.
The Asian cultural influence is omnipresent: Vancouver may have been the place where table tennis at the office got its start. You'll find a table active at DeNA Studios, a Tokyo-based mobile device and tablet game developer that's part of the city's longstanding and growing hive of digital media, film and entertainment firms.
The Vancouver location in the Yaletown neighborhood was established in 2012 and has grown to about 90 employees. It's part of DeNA West, which also incorporates locations in San Francisco (HQ) and Santiago, Chile. Kaiser Ng., senior director of operations for DeNA Studios Canada, says the firm benefits from the game studio ecosystem in the city (EA employs over 1,000, among others) and certain federal and provincial incentives. Basic costs play a role too.
"The average salary in Vancouver for a software engineer is about C$80,000, and the average salary in LA is double that," he says. "Layer on the weaker Canadian dollar, tax incentives and lower corporate tax rates, and there are lots of good reasons to invest here."