SPECIAL ADVERTISING SECTION
ZONES OF OPPORTUNITY
From Site Selection magazine, July 2015
SHARE THIS ON SOCIAL MEDIA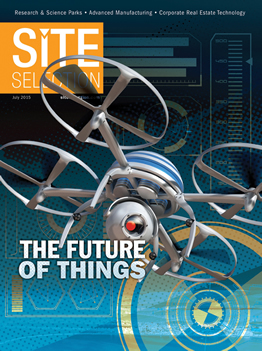 Getting Airborne
One company's experience shows the power of designated zones to attract major investment.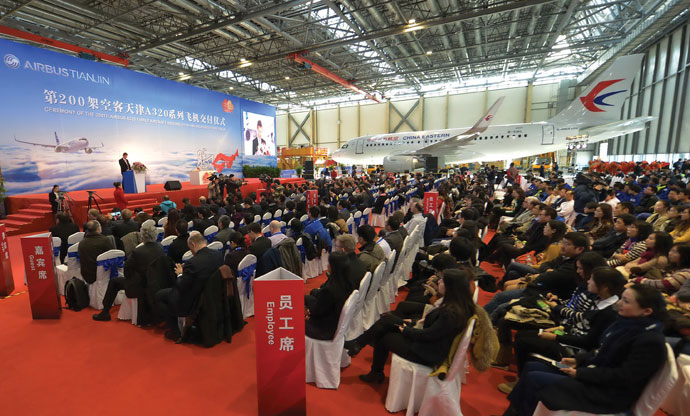 T
hink foreign trade zones are just for moving stuff around? Tell that to the 700 company operations currently authorized for production in US Foreign Trade Zones.
They range across 26 industry sectors, and include some of the world's most powerful corporations: GM, GE, Baxter, Flextronics, Daimler, Dow Corning, Areva, Siemens and Mitsubishi, to name a few. Airbus is another, and serves as a prime example of a multinational that knows how to take advantage of zones of opportunity around the world.
Airbus Americas received its authorization in December 2014 to make commercial passenger aircraft at FTZ No. 82, located at the Mobile Aeroplex at Brookley in Mobile, Ala. Production under FTZ procedures could exempt Airbus from customs duty payments on the foreign status components used in export production. On its domestic sales, Airbus is able to choose the duty rates during customs entry procedures that apply to commercial passenger aircraft (duty rate 0 percent) for certain foreign status inputs. Customs duties also could possibly be deferred or reduced on foreign status production equipment.
The Mobile operation is receiving a $600-million investment and will employ around 1,000 highly trained professionals.
The company also takes advantage of zones in the nation that pioneered special economic zones (SEZs) in the 1980s: China. Last year, Airbus and its Chinese partners Tianjin Free Trade Zone and Aviation Industry Corporation of China (AVIC) agreed to extend their successful JV to assemble A320 Family aircraft in China (FALC) for an additional 10 years. Phase II will cover the period from 2016 to 2025, expand deliveries to the whole Asian region and include final assembly of the A320neo Family from 2017 onwards, and will involve expanded capabilities at the Tianjin Final Assembly Line.
"We are going to celebrate 30 years of successful cooperation with our Chinese partners next year and I am proud that today we are strengthening the foundation for extending our successful cooperation into the future," said Fabrice Bregier, Airbus President and CEO. "Our partnership with China, the mutual benefits we've explored, have been instrumental in furthering our global strategy, and we are honored to have China as an essential pillar in our global setup. We are looking forward to providing top performing aircraft from our Chinese assembly lines for many years to come."
Next Stage
China's SEZs continue to evolve, most recently with the introduction and now expansion of the Shanghai FTZ. The State Council decided on December 28, 2014, to introduce the practices of Shanghai FTZ nationwide and established free trade zones also in Guangdong, Tianjin and Fujian. It also approved the expansion of Shanghai FTZ by incorporating Lujiazui Financial Area, Jinqiao Export Processing Zone, and Zhangjiang High Tech Park, more than quadrupling the size of the FTZ to 120.72 sq. km. (nearly 47 sq. miles).
"The expanded Shanghai Free Trade Zone will continue to take the national lead in reform and innovation, guard against risks in experiments, cater to the needs of enterprises, make good use of advantages of Pudong New Area, speed up government transformation, make breakthroughs in reform and opening-up, formulate rules for investment and trade that comply with international practices, and contribute to the realization of the Chinese Dream of national rejuvenation," said the Chinese government.
Among the companies locating in the Shanghai Pilot Free Trade Zone Sub-branch is HSBC, focusing initially on servicing corporate customers with cross-border financial needs in the pilot zone. In March, HSBC assisted a Chinese corporate, a subsidiary of Baoxin Automobile Group Limited, in using the Free Trade Account (FTA) in the Shanghai FTZ to conduct foreign currency borrowing from offshore markets. HSBC thus became the first foreign bank to complete such a deal after China further relaxed the rules governing offshore borrowing activities via FTAs in the zone.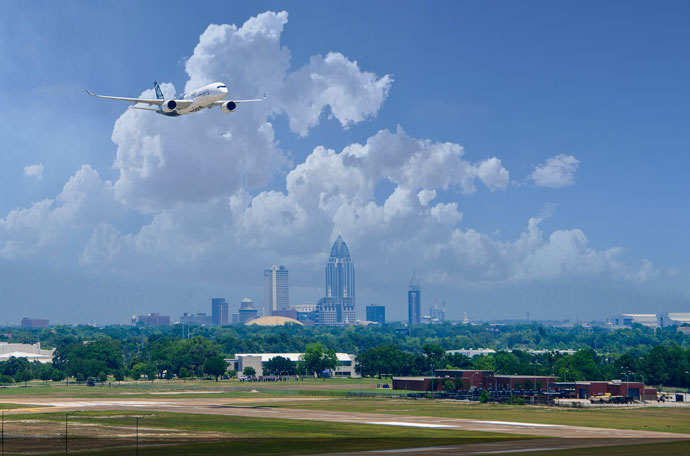 Following the policy rollout, HSBC conducted the first transaction among foreign banks by borrowing in US dollars from an offshore market via the FTA and lending it at the offshore rate to the Baoxin subsidiary in the Shanghai FTZ, in a trade financing deal worth approximately US$10 million. The transaction lowered funding costs for Baoxin by around 2 percent compared to its traditional borrowing from onshore banks.
"As we are one of the first companies participating in the newly-launched auto import pilot in the Shanghai FTZ, the new funding solutions offered by HSBC in the zone will greatly facilitate our business expansion," said Yang Hansong, CEO of Baoxin.
"We believe the expansion of the free-trade zones will have a significant effect on Hong Kong, Macau and Taiwan and on banks, e-commerce, foreign traders and other high-end service providers," wrote Helen Wong, chief executive for Greater China for HSBC, in a March 2015 commentary. "Businesses in greater China need to be prepared and monitor how the free-trade zones are tapping mainland China's huge market."
By Any Other Name
But you don't have to be called a zone to offer the benefits of one.
Take the Airbus operations in the UK, where the company employs more than 6,000 doing wing work in Broughton, Wales, and another 4,000 in the design office and in business support roles such as procurement, finance and customer service, in Filton. Airbus' presence there is being enhanced with the construction of a new aerospace business park that consolidates the site's engineering, design, customer support and other employees into one office block. Think of it as a productivity zone.
Back in the US, the company in April announced that its initial US design and engineering center in Wichita, Kan., would be moving to a new facility on Wichita State University's (WSU) Innovation Campus, for which construction is scheduled to begin this year. The center has grown from 30 engineers when established in 2002 to around 400 today.
"The campus provides an environment that fosters the transition of innovative ideas into real-world uses and value for the company," said John O'Leary, vice president of Airbus Americas Engineering.
In other words, it's a transformation zone.