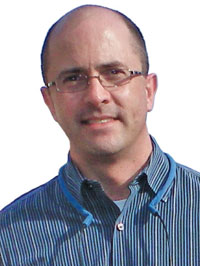 Is Your Area Deemed Best To Invest?
ur annual Best to Invest section incudes for the first time Top Agency Awards that recognize excellence at national and regional economic development offices globally in such areas as responsiveness, knowledge and linguistic diversity, online access to incentives information, respect for investor confidentiality and after-care services. My thanks to the other editors and foreign direct investment experts and consultants who served as judges in this exercise. And congratulations to the winning agencies, and to the countries listed in the Best to Invest rankings (a new per capita list is part of this year's rankings) and the Top US Groups and Top Competitive States recognized in this issue.
These and other Site Selection rankings during the year are based largely on areas' success in attracting new projects and expansions. Those are the areas where jobs are being created in more significant numbers, and they deserve recognition such as ours. Project investors voted with their checkbooks when they selected the location of their last facility, whether it was one of the many $1-billion-plus automotive projects landing in Mexico (see the North American Automotive article), a start-up getting under way in Kentucky (see the Kentucky article) or a mid-sized project in any number of other locations.
As this issue was coming together, I spent three days visiting the Phoenix East Valley, Arizona — the towns between Phoenix and the Superstition Mountains, including Mesa, Tempe, Chandler and Gilbert — where I had the good fortune to hear directly from capital investors in facilities large (Boeing, Intel) and small (Sun Valley Solar Solutions, Infusion Soft) about what's important to them, about what makes their location best to invest. They were virtually unanimous in the high value they put on workforce availability — and lacking that, the ease of attracting workers thanks to the quality of life.
"Our venture funding sources tried to convince us to relocate to Silicon Valley because of the universities there, the medical capabilities and the backgrounds and experiences of people there," related the president and CEO of a therapeutic ultrasound solutions provider. "We resisted it. The city was so flexible in working with us, in making sure permitting approvals were done quickly when we wanted to do some light manufacturing. The business friendly nature of what traditionally has been a bureaucracy has really been helpful."
"It's a great place to live, and that helps us to attract people," said the chief people officer at a sales and marketing company specializing in small businesses. "The town really works hard to help us be competitive — to move at the pace of business, which is pretty quick."
That's really the key — an area (town, metro, state or nation) working hard to help its companies be competitive. That, more than any other measure, is the essence of Best to Invest. How does your location stack up?

Mark Arend, Editor in Chief
Correction: Bardstown, Ky., was omitted from our  list of Top Micropolitans in the March 2015 issue. It deservedly appears in  this issue's list of Top Micropolitan Group Honorable Mentions.