SPECIAL ADVERTISING SECTION
MEXICO ADVANTAGE
From Site Selection magazine, May 2015
SHARE THIS ON SOCIAL MEDIA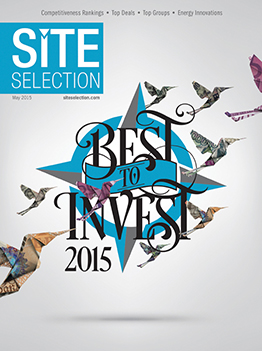 Moving Forward
Infrastructure formation combines with structural reform to create a vastly improved climate for business.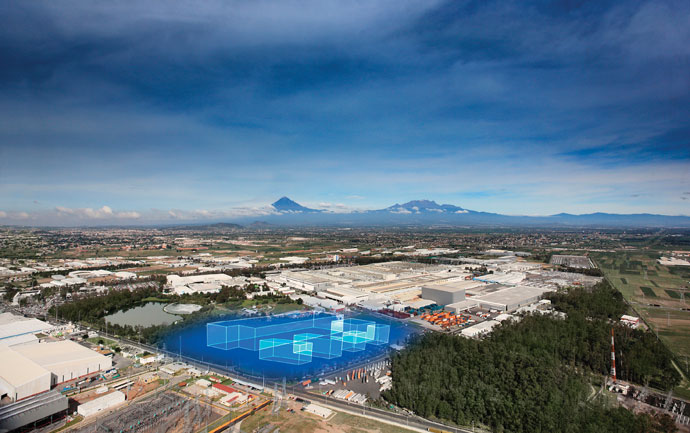 O
n April 17, accompanied by Mexican President Enrique Peña Nieto, Gerardo Ruiz Esparza, the country's Secretary of Communications and Transport, attended the inauguration of the new facilities of telecom manufacturer Kathrein Mobilcom in Tetla de la Solidaridad, Tlaxcala.
Why would a transportation secretary attend? Because, as he explained, new and improved transport and communications infrastructure for all businesses to safely, flexibly and cost-effectively transport their goods and their people is of paramount importance to corporate attraction. Kathrein's €26-million, 300-job investment also comes to an area blessed with skilled workers and schools to train them further, said Tlaxcala Gov. Mariano González Zarur.
Such investment is one reason Mexico saw $66 billion in FDI in 2013-2014, said Sec. Ruiz Esparza — a $24-billion jump from the previous two years.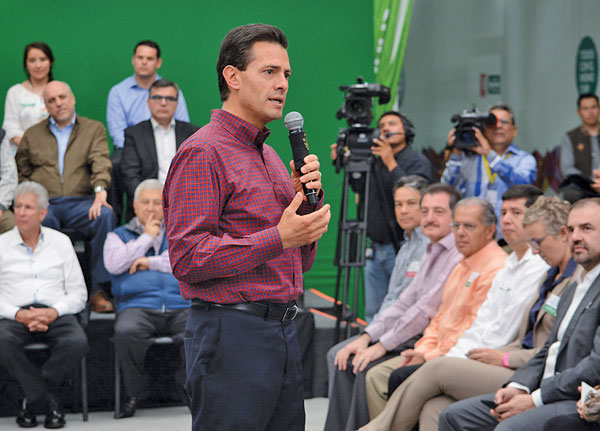 A glance across the Mexican physical and policy landscape reveals further highlights that figure to sustain that heady momentum, beginning with plans by that Secretariat of Communications and Transportation (SCT) to develop four new train and railroad projects (including a Mexico Federal District-Queretaro speed train), over 10 highway projects, capacity expansion at port terminals and new specialized container-port terminals.
President Peña Nieto's Programa Nacional de Infraestructura (PNI), issued in April 2014, calls for the equivalent of US$570 billion to be spent in the 2014–2018 period.
Digital Divide? No Más
In March, at an event also in Tlaxcala, President Peña Nieto inaugurated the National Network of Community Training Centers and Digital Education. The network consists of a Center for Education and Digital Training in each of Mexico's 31 states plus the Federal District, so that, as a translation of the president's speech relates, "a commitment is fulfilled, but more importantly we are achieving, through different mechanisms, digital inclusion, [so] that Mexico is not left behind, its population is incorporated into this new era and can use all these tools to improve their quality of life."
President Peña Nieto's Programa Nacional de Infraestructura (PNI), issued in April 2014, calls for the equivalent of US$570 billion to be spent in the 2014 – 2018 period.
Telecommunications reform is part of the president's overall reform agenda, and now falls under the "Connected Mexico" constitutional mandate. He said by the end of his administration in 2018, the number of public spaces connected to broadband Internet will increase from 65,000 to 250,000. At the same time, 1 million electronic tablets are being distributed to elementary school students, bringing the grand total to 3 million tablets, in order to instill digital literacy from an early age.
Just a year after the telecom reform was announced, the country recorded an increase of 16 percent in Internet users. Today, 47.4 million Mexicans have access to the Internet. In the past two years the reach of wireless mobile broadband grew from 21 percent to 40 percent of the population.
Shelter Expansion
Doug Donahue, the former director of Ohio's Mexico Trade Office who now serves as vice president of business development for Entrada Group, has helped hundreds of companies establish and grow their manufacturing footprints in the country. For the past 12 years Entrada has operated its main campus in Zacatecas, but recently undertook its own site selection process for a new campus.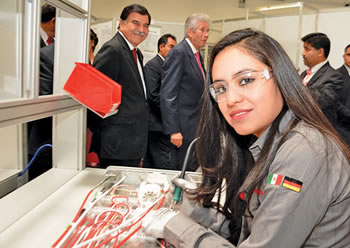 "When we started our first campus in Zacatecas, we were competing against China," he says. "What we've seen over the last 12 yerars is, number one, China became more expensive, and number two, the world is not flat, it's regional — you're going to have to be in each region to supply that region."
Over the years, automotive OEMs and suppliers from around the world have led to a border region that's jam-packed, and a gradual shift south. At the same time, the OEMs' networks and supply chains grew more dense and more knowledgeable, to the point those OEMs didn't want sophisticated parts shipped to them from other markets. And the Mexican government continued to negotiate bilateral trade agreements with multiple countries — 44 in all, the most on the planet — that usually required half a product's content to be produced in Mexico. That last development now sometimes trumps low cost.
"It doesn't even matter if you're producing it cheaper or not," says Donahue, though costs continue to be low. "They need you here if for no other reason than to meet that local content match."
Close Enough, But Far Enough Away
Donahue says the needs for local suppliers and for higher skill sets can be met in central Mexico, which also provides a "tremendous" standard of living and a critical mass of international communities and schools that puts expats from Japan, German or Korea more at ease.
"We did a site selection search from Leon to Tlaxcala, right next to Puebla," he says, noting VW's growth in Puebla and Audi's new plant just up the road in San José Chiapa. "We eliminated Tlaxcala, because we wanted to go to a market where we were not going to be competing against Audi and VW for labor. We also eliminated it because we didn't feel like the area would support the management and production skill sets as well as the Guanajuato and Queretaro areas. Queretaro we loved, but for our clients, which are second and third-tier firms, Queretaro was already developed — there you are going to compete against the aerospace industry.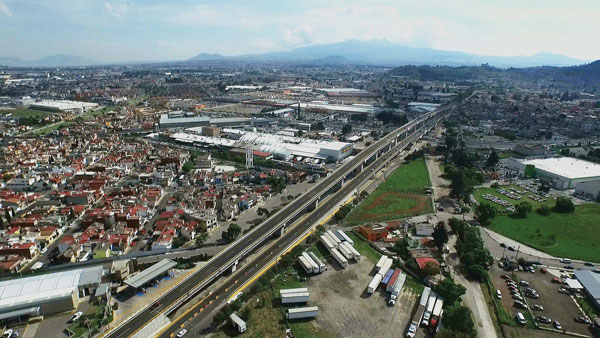 "So then you narrow down to Guanajuato," he continues. "We looked at a number of different locations there, and could have picked any one of them and been happy, but the final decision came down to the piece of land we could buy that fit our needs we found in Celaya. It's 40 minutes from Queretaro, an easy commute, near the railroads. The area still has somewhat of an abundance of labor" — and that labor is happy to consider potential jobs with shorter commutes. "This piece of land is perfect. Far enough away from everybody that we could build a campus without outside influences affecting it, and close enough to Honda, and to export to the US, Canada and South America. It had all the infrastructure for that."
Filling in the Gaps
Donahue says the market has deepened and become "so much more sophisticated that a local supply base of products and services is more critical now. We learned we need to be closer to service providers and to potential raw material and component suppliers — you used to be able to bring it all in, but no longer. As you get more automotive, you need tool and die makers who can repair things quickly. So you need to be near tool and die shops. You can't ship it back to the US or Europe. You also need people who can maintain your equipment quickly. In Queretaro and Leon, all the major equipment suppliers have offices and service centers in these areas." Two mold shops as good as any in the US or Canada are within 30 minutes of the Celaya campus. "Ten years ago, you would have had to do these things in house. Now you can contract it out in this area."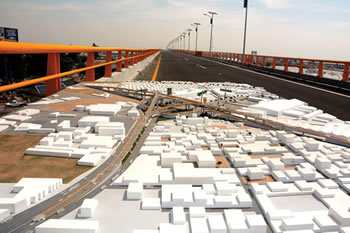 Richard Rascon, marketing leader for another shelter firm called The Offshore Group, says there's still a shortage of tool makers, however.
"Tool makers are hesitant to expand into Mexico for a couple of reasons — number one, they have a small footprint, and number two, they don't know how to do business in Mexico," he says. So La Angostura Park in Saltillo, Coahuila, will be the location of the firm's first Productivity Center, which in addition to Offshore Group's standard package of shared facilities and administrative services offers specific features such as customizable, smaller manufacturing spaces and common training programs for tool-making to help tool makers launch and operate in Mexico.
Saltillo is home to 825,000 people, and is part of a corridor with Monterrey that is home to the highest level of technical education in Mexico. La Angostura Park currently supports 13 foreign companies and employs approximately 2,800 people.
Donahue of the Entrada Group says the corporate and government emphasis on training in automotive has helped every industry in Mexico, as workers not only increase their skill sets but understand working in environments involving principles such as kaizen, Six Sigma and continuous improvement. "You see managers and employees going to different industries and applying those."
In parallel there is "an increase in investment in infrastructure in all its forms," says Donahue, from telecom, railroads and roads to schools and universities. Whether it's fast enough to keep up with the healthy project flow is another question.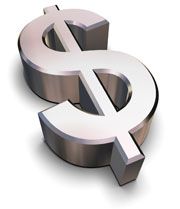 "It is a large bottleneck for Mexico," says Donahue. "They're going to have to invest a lot more in infrastructure to keep up with the growth. The cost of labor is going up, so they're going to have to improve in other areas. As an example, everybody in Mexico now has a smartphone, and five years ago they didn't. But the infrastructure to support those smartphones isn't there. Where I had one five years ago and it ran perfectly, now when I'm in Mexico, when all the kids get on it after school, it's slower than my old dial-up used to be. Training and infrastructure are now the two biggest bottlenecks to Mexican efficiency."