SPECIAL ADVERTISING SECTION
SHOVEL-READY SITES
From Site Selection magazine, May 2015
SHARE THIS ON SOCIAL MEDIA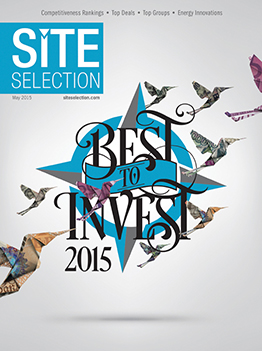 Adventures in Shovel-Readying
My Journey to the World's Largest Planned Microgrid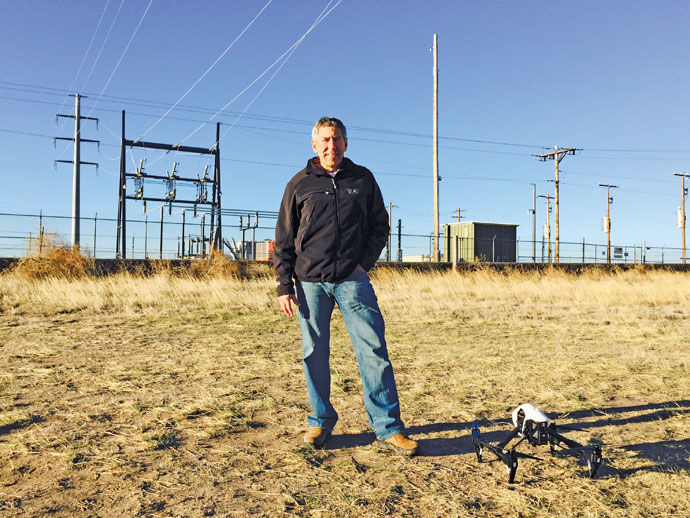 F
ive years ago when one of my companies, Rawah Resources, secured a square mile of prairie north of Denver, Colo., we couldn't fully foresee what it would become. But after a number of twists and turns, we've finally shovel-readied the industrial site called the Niobrara Energy Park. According to Forbes, it's the world's largest planned microgrid, which is a utility-scale power grid that generates its own power and can operate independently from the main grid, creating secure power for mission-critical facilities like the cloud. The journey has served as a reminder of the importance of open-mindedness, tenacity, vision and the ability to recognize good fortune.
When we bought the 662 acres (268 hectares) in the summer of 2010, we knew we had a nice industrial park site, but also knew we needed more information. We put a pin in a couple of significant challenges affecting the project (more on those in a minute) and set to work doing what we always do, which is strategically researching a site's highest and best use.
"We knew that a rich array of energy infrastructure would set the industrial site apart."
We turned to one of the 20 specialty consultants we regularly rely on for their niche expertise and ordered a due-diligence study on the high-voltage electric. It turned out that a new $40-million transmission grid ran over the property, quadrupling the power capacity from a single 150kV to double 230kV. Downstream from the project on the existing transmission lines is the largest electrical trading hub in Colorado, the Ault substation. That was the first happy surprise.
Then came a second bit of good fortune: The next due-diligence study revealed that one of the largest natural-gas trading hubs in the United States — with over 50 sellers of gas in any given hour — was a stone's throw away, providing a close source for the lowest-cost natural gas in America.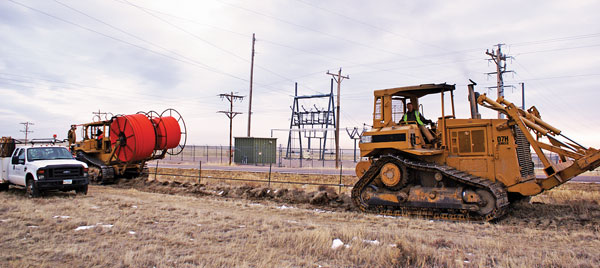 Later in the project timeline, we would also take the inventive step of applying for and securing the first Colorado Public Utilities Commission investor-owned gas utility in 17 years, clearing the way for natural gas supply distribution and access to three in-project major gas transmission lines for use in the industrial park. One of these lines cost $225 million and was built just five years earlier.
Assets Before Checklist
Electricity, check. Natural gas, check. Plentiful wind and solar, check. We showed the project to experts at the Colorado School of Mines, and they told us we might have created the first hybrid energy park in America.
"What's a hybrid energy park?" we asked. They said it's where new energy meets old energy. We hadn't embarked on the project with a focus on energy, but we knew that a rich array of energy infrastructure would set the industrial site apart. And a world-class site deserved world-class engineering; we hired CH2M HILL to vision and run a gap analysis for the project. No gaps. Check.
The School of Mines also suggested there could be large fiber in the area. Further research — which included mapping the "Do Not Dig" signs — confirmed their hunch. As it turns out, America's transcontinental fiber route runs from the east coast into Denver, then jogs north to Cheyenne before heading west to Salt Lake City then to the West Coast, in order to avoid the Rocky Mountains. And in its northward run to Cheyenne, guess whose property the fiber happens to run right by? After we found the fiber, Microsoft's multi-billion-dollar cloud data center investment just up the road affirmed the fiber capacity. Dark and lit fiber optics, check.
"In 2011, the Weld County Commissioners granted the project 'future-proof zoning' for 52 approved energy, manufacturing and data land uses."
Then came zoning. After compiling the by-now extensive site research, we applied for the first all-industrial/commercial PUD (planned-unit development) zoning in Weld County. My company is known for its uniquely entrepreneurial real-estate approach. We like to think outside the box, and in this case we leveraged the research to achieve innovative zoning. In 2011, the Weld County Commissioners granted the project "future-proof zoning" for 52 approved energy, manufacturing, and data land uses (some of which haven't been invented yet) along with a multitude of permissions, including environmental waivers on natural gas power plants, a substation of any size, and high-transmission lines of any size within the project boundaries.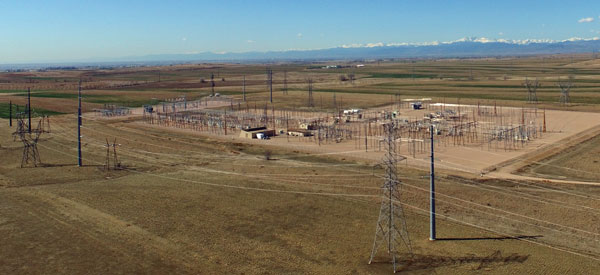 Very few properties in the world are zoned for both energy generation and energy consumption, much less 650 megawatts gas and 50 megawatts solar, but this one is. Zoning, check.
Sweating Bullets
At this point in the story, you might rightfully be wondering why a site zoned and approved in 2011 is just now coming to market. Good question. The zoning victory, which we thought might be the project's peak, turned out to be only a foothill. Remember back a few paragraphs, when I mentioned the challenges facing the project? Those were (a) a lack of utility-scale water and (b) a pre-existing oil and gas lease on the property.
Here in the arid west, water is scarce and water law complicated. Regardless, the site wouldn't be complete without industrial-scale water. We learned that we could pipe water to the project from Nunn, Colo. — 20 miles away — to the tune of $30 million. Not bad for a multi-billion-dollar project, but not ideal either. So in 2013, after commissioning extensive hydrogeological studies, we pinpointed the most promising spot and drilled for water in the middle of the high-plains desert. We decided to go 1,800 feet deep, just in case, but we were fortunate to strike an underground river starting at 140 feet. After that, it took another year of paperwork and process for the State of Colorado to grant the project shallower (700 feet), non-tributary industrial water rights. Since then, three additional cool and clean, high-quality production wells have been drilled. Abundant water, check.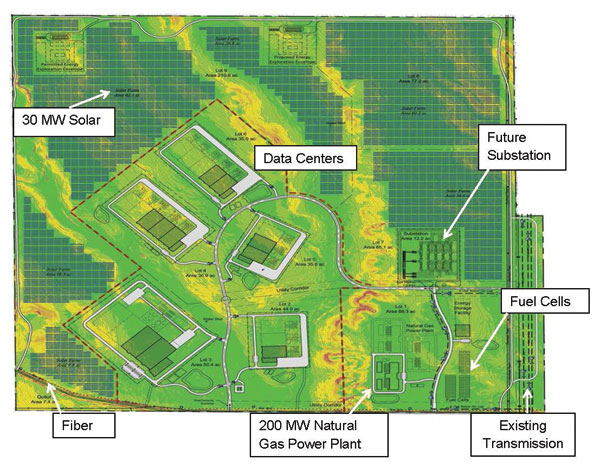 The pre-existing oil and gas lease was a nasty one — fine for the mineral rights owner but potentially toxic from a real estate development standpoint. Throughout the project's shovel-readying, we tried many times to communicate with the big oil lessee. In fact, we spent four years trying to get them to sign a surface use agreement. No matter how many voicemails we left, emails we sent, or letters we FedExed, they would not respond. Meanwhile, they applied for a horizontal drilling permit on the site and later a renewal.
We tried to put precautions in the way, such as platting two drilling envelopes, but we knew that wouldn't stop them from drilling wherever they liked. They were the giant and we the ant underfoot, scurrying around to ready the project site for its highest and best use. They could have blindly stepped on us and the Niobrara Energy project at any point. We sweated bullets for years, but they never drilled. Because giants sometimes have bigger fish to fry, they let their lease quietly expire in October 2014. Mineral rights control, check.
'Maverick Mindset'
Niobrara Energy Park's platting was completed in February 2015. The site is finally 100-percent de-risked and ready for the buyer who hoists the best, brightest shovel. Not only do we have a lot of time and capital invested in this site, we have a strong commitment to seeing it succeed. So do Cushman & Wakefield and its 15,000 global professionals now representing the sale of the site.
"Niobrara Energy Park represents a unique opportunity to acquire a strategically located shovel-ready site with extraordinary energy and fiber infrastructure along with entitlements and zoning for a broad range of industrial and energy related development," said Jeff Cushman, executive managing director of Cushman & Wakefield. "It offers multiple revenue pathways for an investor along with speed to market. There is nothing else like it in the country." Sooner rather than later, something globally acclaimed will be built here.
Looking back, we can see that it took nimbleness and a rather maverick mindset to optimize this now shovel-ready site. Many companies would have seen the obvious as good enough and the challenges as dead ends. Instead, we and our cadre of exceptional consultants dug deeper, wider, and longer (sometimes literally) to create abundant, unparalleled opportunity for the ultimate site developer, energy developers, as well as the end user.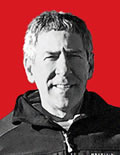 Who knows? Twenty years from now, maybe all world-class industrial parks will have their own energy microgrid. We are just plowing virgin soil.
---
Craig Harrison has been a Colorado commercial land and water-rights innovator for nearly 40 years. He is also a rancher and founder of Niobrara Energy Park (www.niobraraenergypark.com). He invites interested parties to contact him at 970-612-4100 or craig@harrisonresource.com and to visit the project online at www.niobraraenergypark.com or www.NiobraraCW.com.