SPECIAL ADVERTISING SECTION
TOP BUSINESS PARK LOCATIONS
From Site Selection magazine, November 2015
SHARE THIS ON SOCIAL MEDIA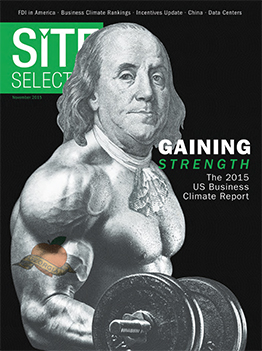 Catalysts
The best parks are driven by knowledge, action or an ideal blend of both.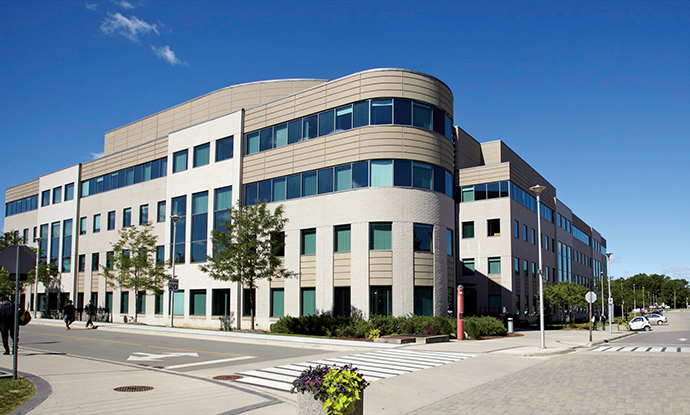 Superior business parks come in shapes as various as the companies that fill them, but generally fall into two categories. There are those whose performance is based on hard science and robust R&D, usually around the tech, assets and real estate of universities. And there are those whose planning and management of real estate could teach a thing or two to those schools about the hard science of industrial development. When these two strains converge, an uber-park might very well be in the making.
In early October, University of Maryland Research Park, home to more than 3,000 jobs, was named 2015 Outstanding Research Park by the Association of University Research Parks during its annual meeting, held at another high-performing venue, Buffalo Niagara Medical Campus. UM Research Park is a public-private partnership between Corporate Office Properties Trust and the University of Maryland (UMD).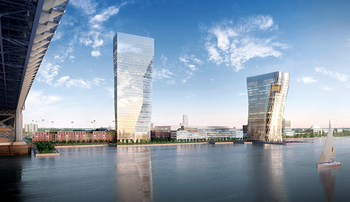 "Not only is our research park the largest in the state, but it stimulates major partnerships among private, federal and academic scientists," said University of Maryland President Wallace D. Loh. "It helps make Greater College Park a major international hub of climate, food and language research, and the park will only grow in importance as our new startup innovation district develops next to it."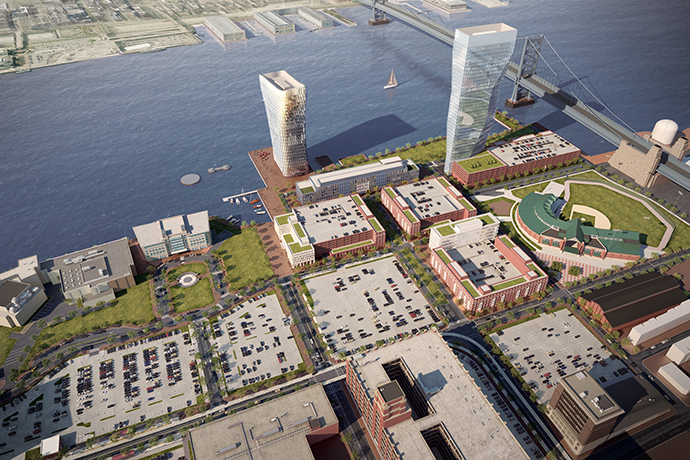 Two weeks later, the university was named a finalist for a 2015 Innovation & Economic Prosperity University Award by the Association of Public and Land-grant Universities (APLU). Others recognized at the 2015 AURP Awards of Excellence include:
Emerging Research Park Award:
McMaster University Innovation Park, Hamilton, Ont.
"The McMaster Innovation Park has grown from an initial 37 acres of brownfield land into a community featuring three contemporary, sustainable buildings totaling approximately 450,000 sq. ft. of office and high-tech, custom laboratory space," said an AURP release. "More than 60 tenants operate in this environment that enables them to create, connect and commercialize."
Career Achievement Award:
Greg Hyer, University of Wisconsin Madison Research Park 
Hyer has served as associate director of the university's research park for more than 25 years, managing the development, financing, and leasing of over 740,000 sq. ft. of technology commercialization space, including BSL-3 research labs and the MGE Innovation Center. "He also has led the development for the new 380-acre park that will allow University Research Park to grow and expand into the future," said AURP.
Leadership Award:
Dr. Jaime Parada-Avila, PITT Monterrey 
Dr. Parada-Avila, representing the Parque de Investigación e Innovación Tecnológica in Monterrey, Mexico, has, among other accomplishments, "spearheaded the startup of Mexico's first technology and engineering center for Mexico's National Council for Science and Technology System (CONACYT). As a result of his leadership, Mexico issued new programs supporting science and technology.
A Different Breed of Campus
From the developer perspective, there's no better starting point than Hillwood, whose growth now is extending into Canada and Europe (including Poland). But it's best known for the huge AllianceTexas, AllianceCalifornia and AllianceFlorida at Cecil Commerce Center parks.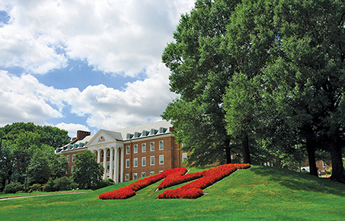 The incremental growth at those logistics parks is taking steps toward the learning sort of campus. As documented in these pages in 2014, Hillwood recently launched a logistics worker certification program.
As for real estate, the company, through its US Industrial Fund II, in June 2015 acquired land in Pinnacle Park in Romeoville, Ill., east of Chicago, for the four-building Romeoville Commerce Center — Hillwood's first development since opening its new Chicago-based office earlier in the year. Don Schoenheider, Hillwood senior vice president and Chicago market officer, called the Chicago industrial market area "a preeminent global location for industrial development."
In January, officials from DFW International Airport, the City of Coppell and joint venture developers Hillwood Investment Properties and Perot Development Co. (Hillwood's parent) cut the ribbon for Logistics Center I, a 1-million-sq.-ft.-plus facility that is the largest non-terminal ever built at the airport. "Over the last four years, DFW has had tremendous growth in international air service, which is also very important for air cargo connections and for logistics companies serving the industry," said Sean Donohue, CEO of DFW International Airport.


"Not only is our research park the largest in the state, but it stimulates major partnerships among private, federal and academic scientists."
In November 2014, Hillwood announced it would develop Legacy Park, a six-building, 4-million-sq.-ft. logistics campus on 265 acres of former farmland in Olive Branch, Miss., the Memphis-area municipality known for its legacy of logistics prowess.
Another major player from further north — Malvern, Pa.-based Liberty Property Trust — is pursuing its own brand of projects aiming to build on legacies. They include a newly purchased land and buildings in La Porte, Texas, in the Port of Houston submarket, where the company plans to construct an additional 2 million sq. ft. at Port Crossing Commerce Center.
Business Parks with Actual Parks
Liberty also is building multiple office buildings at its Liberty Center at Rio Salado development in the Tempe, Ariz., market, and continues to add to its logistics portfolio in Southern California. But the biggest Liberty news comes from developments right in its backyard.
In September, Dana Redd, mayor of Camden, N.J., was joined by Gov. Chris Christie, Liberty Property Trust Chairman, President and CEO Bill Hankowsky, architect Robert A.M. Stern and Richard T. Smith, president of the NAACP New Jersey State Conference, to announced that Liberty will lead development of a $1-billion project to be named "The Camden Waterfront," a mixed-use space incorporating 1.7 million sq. ft. of office space.
"The migration of American cities away from centers of manufacturing has posed a challenge few communities have been successful in meeting," said Stern, founder and senior partner of Robert A.M. Stern Architects and dean of the Yale School of Architecture. "Now here in Camden we are presented with an opportunity to make this city vibrant and viable once again."


"... We are redefining the intersection of work and play."
Liberty anticipates the office component of the development will consist of build-to-suit projects for corporations "seeking to grow their businesses in this environment and attract their future workforce while taking advantage of the economic benefits offered through the Grow New Jersey program." If approved by the New Jersey Economic Development Authority, the purchase of Camden Town Center LLC would confer upon Liberty the exclusive right to acquire and obtain approvals for development of the site.
The plan builds on other signs of rebirth in the city, including new higher education investments, a family of 15 new "renaissance neighborhood schools" and demolition of 600 structures to make way for new development.
Liberty could break ground as early as the third quarter of 2016 with occupancy expected in late 2018 and 2019. Businesses that have committed to invest in components of the development include Conner Strong & Buckelew, The Michael's Organization, NFI and Archer & Greiner. Separately, more than $1.5 billion in new development is either funded, in development or recently completed in Camden, involving such organization's as In addition to Campbell's, Subaru, the Philadelphia 76ers, the new MD Anderson Cancer Center at Cooper, and the $250-million nuclear energy specialist Holtec International's new HQ.
In Philadelphia, Liberty and JV partner Synterra Partners in June broke ground on Liberty's 14th building at Navy Yard, the new 1200 Intrepid project designed by Bjarke Ingels Group. The ceremony took place at the adjacent Central Green park.
As of summer 2015, Navy Yard was home to more than 11,500 employees and 145 companies occupying 7 million sq. ft.
"Today as we break ground on 1200 Intrepid and cut the ribbon on Central Green, we are redefining the intersection of work and play," said John Gattuso, Liberty Property Trust senior vice president and regional director.