SPECIAL ADVERTISING SECTION
UNIVERSITY ALLIANCES
From Site Selection magazine, November 2015
SHARE THIS ON SOCIAL MEDIA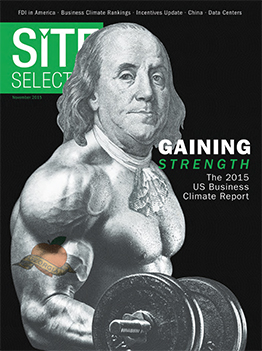 Worth the Price of Admission
While some students and alumni wonder if higher education is worth it, the best schools continue to deliver the goods to students, employers and their regions.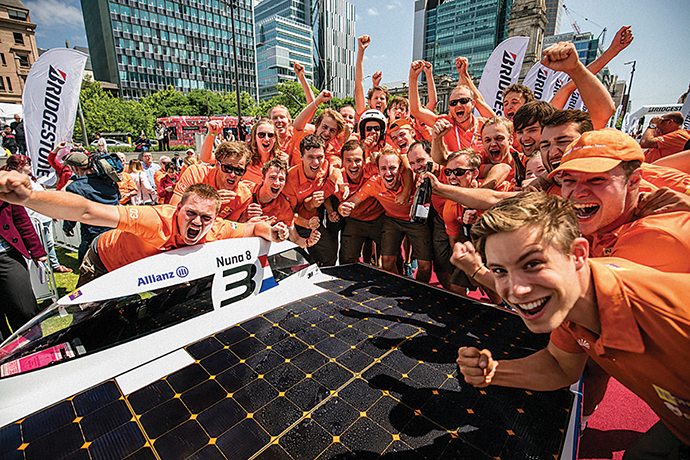 The second national Gallup-Purdue Index (GPI), released in September 2015, identified stark differences in graduates of public, private and for-profit colleges in the US when asked if their degree was worth the cost, and raised questions across all institutions about the value of a college degree.
The GPI is a comprehensive national study of more than 60,000 college graduates over two years conducted by Gallup in partnership with Purdue University and Lumina Foundation. The survey was launched last year as a response to the call for increased accountability in higher education.
In the face of mounting debt — the median loan among the 62 percent of respondents who used loans was $30,000 — only half of all alumni "strongly agree" their university education was worth the cost. Nearly half of recent graduates who incurred any amount of student loan debt reported postponing further training or postgraduate education because of those loans. A third or more have delayed purchasing a house or a car because of debt, and nearly one in five have put off starting their own business.
"The GPI continues to highlight deficiencies on which we in higher education should be focused," said Purdue President Mitch Daniels, the former Indiana governor and White House cabinet member.
However, if recent graduates strongly agree that they had any of three experiential learning opportunities — an internship related to their studies, active involvement in extracurricular activities or a project that took a semester or more to complete — their likelihood to strongly agree that their education was worth the cost increases 1.5 times.
"We've said before that it's not where you go to college but how you go to college that matters," Daniels said. "Students get out what they put in, and they can get an excellent education at a wide variety of institutions across the country. As the study shows, their experience is determined much more by the relationships they build with mentors and the success they are able to achieve via their work on campus or abroad."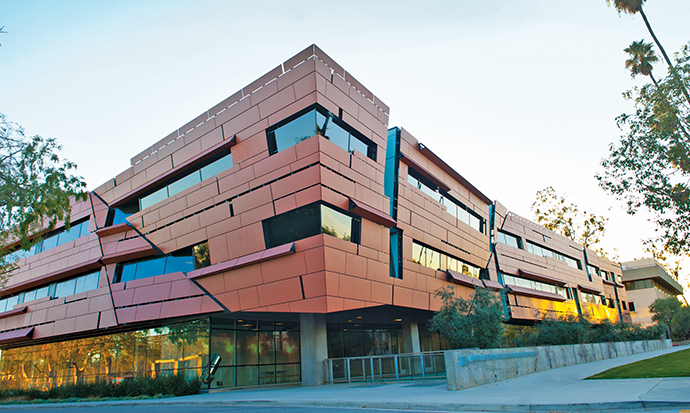 In August, the QS Intelligence Unit (Quacquarelli Symonds) announced it would be releasing in November 2015 its first-ever Graduate Employability Rankings, based on extensive research underway since October 2014. Indicators tracked by QS include graduate employment rate, employers' on-campus presence and number of partnerships with companies and organizations.
In the meantime, would-be data scientists can examine the organization's World University Rankings. MIT, Harvard and the UK's University of Cambridge top the organization's 2015-2016 list, followed by Stanford, CalTech and the University of Oxford.
In fact, only a handful in the top 20 fall outside the US or UK: Switzerland's ETH Zurich and EPFL in Lausanne are Nos. 9 and 14, respectively. Singapore's National University and Nanyang Technological University come in 12th and 13th. And Australian National University in Melbourne ties for 19th. Some like MIT are known for their progressive collaborations with companies.
Quantum Leap
One school that has moved up in QS's World University rankings from No. 103 in the world in 2012 to No. 64 this year is Delft University of Technology in the Netherlands, with eight faculties and 40-plus English-language Master's programs.
The school is known for maintaining close links with industry, "a strategic alliance contributing to the relevance of its academic programs and career prospects for its graduates," says QS.
The school proved it once again in September, when Intel Corp. announced a 10-year collaborative relationship with the Delft University of Technology and TNO, the Dutch Organization for Applied Research, to accelerate advancements in quantum computing. To achieve this goal, Intel will invest US$50 million and will provide significant engineering resources both on-site and at Intel, as well as technical support.
Quantum computers use quantum bits (qubits), unlike digital computers, which are based on transistors and require data to be encoded into binary digits (bits). These qubits can exist in multiple states simultaneously, offering the potential to compute a large number of calculations in parallel, speeding time to resolution.
"Quantum computing holds the promise of solving complex problems that are practically insurmountable today, including intricate simulations such as large-scale financial analysis and more effective drug development," said Intel. Intel's goal is to extend the university's physics expertise and diverse quantum computing research efforts by contributing advanced manufacturing, electronics and architectural expertise.
"A fully functioning quantum computer is at least a dozen years away, but the practical and theoretical research efforts we're announcing today mark an important milestone in the journey to bring it closer to reality," said Mike Mayberry, Intel vice president and managing director of Intel Labs.
Delft staff form the main workforce of Intel partner QuTech. QuTech staff from Applied Sciences are also part of the Kavli Institute of Nanotechnology Delft, partly funded by the US-based Kavli Foundation.
"In the next five to 10 years, progress in quantum computing will increasingly require the combination of excellent science with high-level engineering," said lead scientist Lieven Vandersypen from QuTech. "For the realization of complex circuits containing large numbers of quantum bits, the know-how from the semiconductor industry is essential, and QuTech is thrilled to partner with the leading semiconductor company in the world."