The New Suez Canal widening project begun in 2014 was completed well ahead of schedule. The expansion, originally slated to take 36 months to complete, opened for business in early August 2015. Daily traffic of the canal is expected to nearly double from 49 to 97 vessels, resulting in an increase of revenue from $5.3 billion annually to $13.3 billion by 2023. The total cost of the expansion project was $8.5 billion.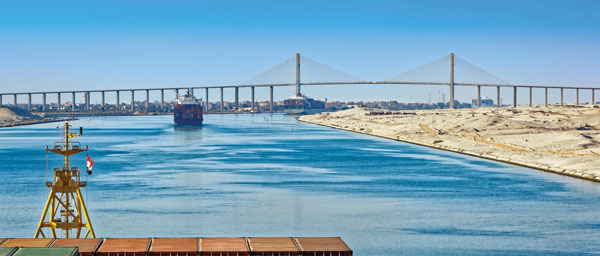 ---
But Can You Overlay Guanabara Bay?
Engineering S.A., the Brazilian subsidiary of US-based construction consultancy Hill International, won two significant project management services contracts in connection with the 2016 Summer Olympics and Paralympics that will be held in Rio de Janeiro, Brazil. Engineering S.A. will deliver project support for Rio's "Overlay" projects, the temporary infrastructure, including extra seating, power and utilities, needed for such venues as the Copacabana arena, host of the beach volleyball competition. The City of Rio de Janeiro awarded the second contract. Engineering S.A. will provide project management services for the Parque Deodoro Olympic Complex, which is the second largest competition center of the Games.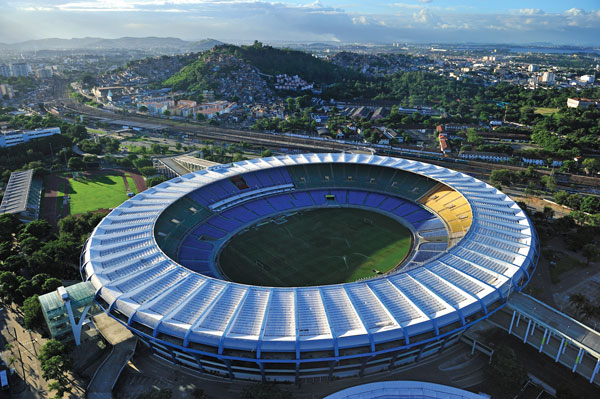 ---
From Toulouse to Tianjin
In partnership with the Tianjin Free Trade Zone Investment Company Ltd., French aircraft manufacturer Airbus will construct an A330 completion and delivery center (C&DC) in Tianjin, northern China, close to the site of the Airbus A320 final assembly line. The A330 Family aircraft to be completed at the A330 C&DC Tianjin will be assembled in Toulouse, France, but will be painted and have their cabins furnished and installed in Tianjin. The Tianjin facility will employ close to 250 and will handle two aircraft per month.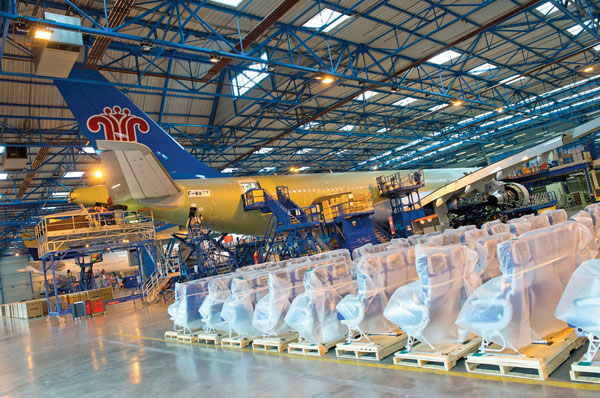 ---
Let's Shake On It
Ford Motor Company announced plans to assemble the Ford Ranger pickup truck in Nigeria starting in the fourth quarter of 2015. Nigeria will be the first African country outside of South Africa where Ford vehicles are produced, and is part of Ford's expansion in the Middle East and Africa. The pickup assembly will take place in Ikeja, in the Lagos State. The company partnered with Coscharis Group, a Nigerian Ford dealer group.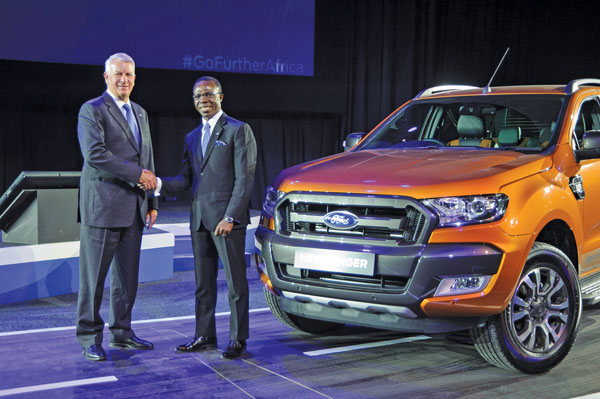 ---
Jeep in India
Fiat Chrysler Automobiles (FCA) announced plans to invest $280 million in its manufacturing joint venture, Fiat India Automobiles Private Limited, with Tata Motors Limited. The investment in the manufacturing facility in Ranjangaon, India, will support production of a new Jeep brand vehicle and is slated to begin production in the second quarter of 2017. This will be the fourth plant outside of the US for volume production of Jeep vehicles. Jeep branded vehicles are currently built in Italy and Brazil, and will begin production in China in the final quarter of 2015.