SPECIAL ADVERTISING SECTION
CERTIFIED SITES
From Site Selection magazine, March 2016
SHARE THIS ON SOCIAL MEDIA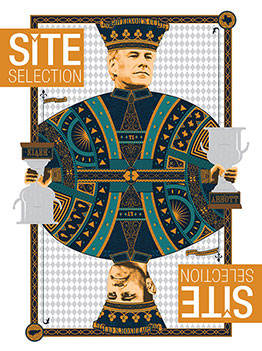 Not All Checklists Are Created Equal
An insider spills the beans on what companies should know about certified sites.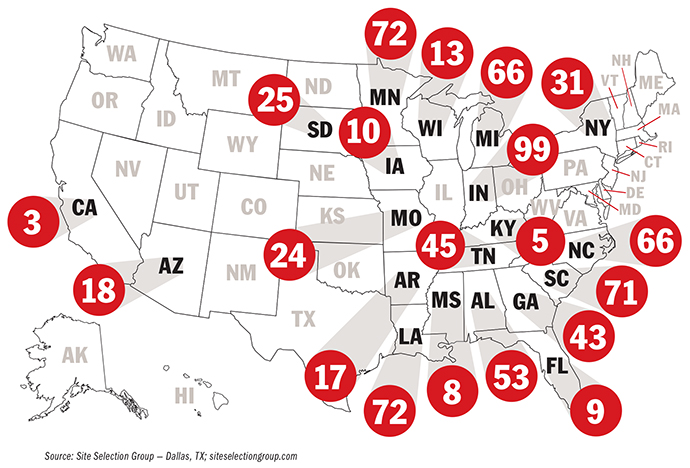 ---
Throughout my career in corporate site selection, I have become accustomed to unusual parameters clients wish to apply to projects. Against our advice, clients have requested criteria from access to exclusive country clubs to memberships to NetJets. But in over 500 corporate engagements, one directive I have never received from a client is "Please only consider certified sites for my project."
A certified site has two defining qualities: 1) It is generally prepared for vertical development, which is often referred to as "shovel-ready" or "development-ready," and 2) the site's general readiness has been verified by an independent third party. In the economic development arena, where the topic of certified sites is pervasive, why are companies not making this request?
The answer is twofold: Most companies are not familiar with the subject of certified sites, and even if the lack of awareness did not exist, companies would still value the speed-to-market aspect of certified sites significantly more than the third-party validation.
Three things companies should know
Site Selection Group estimates that slightly more than half of corporate location projects have a consultant working on the company's behalf. While that represents the simple majority of projects, there are still many companies who choose to navigate the process utilizing only their internal resources. Companies leading their own site selection process independent of a professional advisor are very likely to encounter the topic of certified sites. From a site selection consultant's perspective, there are three considerations those companies should give to certified sites.

1. All site certification programs are not created equal.
Site Selection Group has identified 27 states that have some sort of site certification program utilizing multiple third parties throughout the verification process. These third parties include site selection consultants, engineering firms, real estate firms, utility companies and other specialized vendors, each having a different area of expertise.
While some guidelines from various organizations exist, there is no central governing body that dictates certification criteria. Therefore, certification criteria and methodologies are often inconsistent across geographies. When comparing multiple sites certified by a variety of vendors across many states, a company cannot assume each possesses the same pre-development characteristics. In the final analysis, each site will still require the same level of vetting as non-certified shovel-ready sites.
2. Only considering certified sites might cause you to miss the optimal location.
Whether due to the lack of awareness about the topic, a backlog in the certification process, time and expense for landowners getting their sites certified or a myriad of other reasons, there are thousands of shovel-ready sites in the United States that lack certification.
In its purest form, the site selection process should be a top-down analytical exercise where only the strongest of options survive elimination. The optimal location for corporate investment possesses the best mix of characteristics that have the most impact on operational success. When ranking these characteristics, real estate is typically a lower priority than workforce, logistics, and business environment.
In addition, most companies that embark on this process independent of a consultant rely on state economic development agencies to present candidate locations. While these organizations are working diligently to present companies with a list of potential site opportunities, there are a number of states that place a higher priority on certified sites as compared to non-certified shovel-ready sites. Therefore, it is critical that companies make sure they clearly understand each state's process for presenting candidate sites. Companies routinely overlook non-certified shovel-ready sites — which can sometimes mean looking right pasts the optimal location.
3. Proactive economic development is a positive by-product of the site certification process.
Although the previous points highlight two pitfalls associated with certified sites, there is a less-than-obvious benefit companies can gain from the process. When landowners and/or economic development agencies enact site certification programs, it signals that the community is committed to the task of turning dirt into real jobs and corporate investment.

When landowners and/or economic development agencies enact site certification programs, it signals that the community is committed to the task of turning dirt into real jobs and corporate investment.


The site certification process demonstrates proactive economic development, as it requires collaboration from key parties prior to the interest of an actual project. This collaboration commences when the landowner — whether a public or private entity — recognizes the competitive nature of attracting corporate investment. This realization precipitates the involvement of critical parties including all utility providers (electric, water, wastewater, natural gas, fiber); local permitting and planning authorities; and state, local and utility economic development agencies. The site certification process brings all of the needed actors together, aligns their objectives and expectations, and establishes a work history that will help them meet a company's development goal. From my perspective, community partners that proactively work together typically translate into a team that can make a corporate site selection project a success.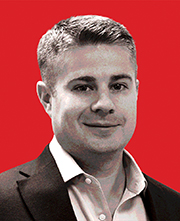 Promoting awareness and transparency
Certified sites will continue to be part of the vernacular used in economic development. But while that term is second nature to many of us in the profession, it is important to remember the lack of awareness among companies actually investing in our communities. Therefore, educating corporate users and providing transparency on the role certified sites play in the site selection process should be a common objective embraced by those promoting sites, advising companies, and those reporting on the industry.
---
Josh Bays is a principal of Dallas-based Site Selection Group (www.siteselectiongroup.com), where he manages the company's industrial, education and economic development business practices.