SPECIAL ADVERTISING SECTION
SALE/LEASEBACK TRANSACTIONS
From Site Selection magazine, May 2016
SHARE THIS ON SOCIAL MEDIA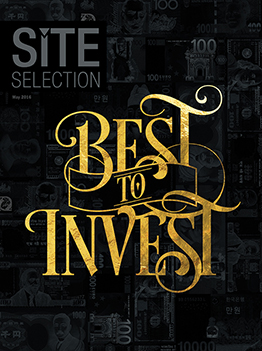 Sale-Leaseback Transactions Can Be The Turnaround Solution
Three projects demonstrate how sale-leaseback can be part of solutions that transform.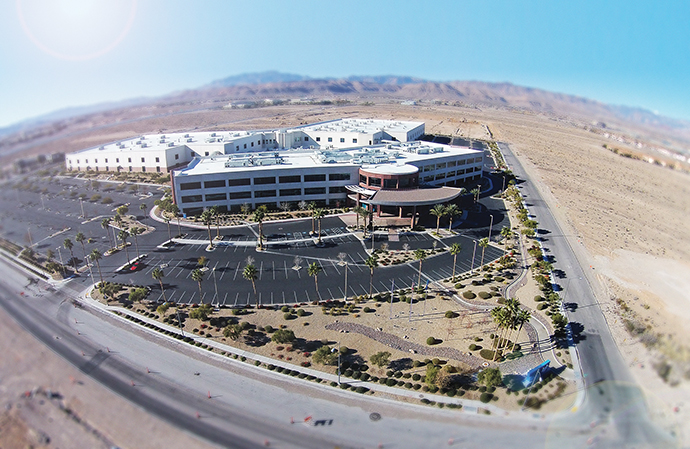 Fancy finance phrases such as "collateralized debt obligation" have been fully exposed in the wake of the recent Great Recession.
When it comes to sale-leaseback, however, there's no funny business — just business. Three recent announcements highlight the diverse forms of value these transactions can unlock.
Jackpot
In January, Panattoni Development announced its purchase of the IGT operating headquarters and manufacturing campus on South Buffalo in Las Vegas, with plans to reposition the investment as a multi-tenant property available for lease.
Panattoni secured IGT as its first tenant through a long-term lease-back of the entire three-story office building. "Following its merger with GTECH last April, IGT consolidated its manufacturing operations to its existing Reno facility," Panattoni explained. "However, the slot maker continues to be heavily invested in Las Vegas and will continue operating its North American Gaming and Interactive business at this location."
Built as a design-build for IGT in 2008, the property "has superior access to the I-215 & I-15 Interstates, McCarran International Airport, and the resort corridor," said Panattoni, citing neighboring companies such as IKEA, Catamaran Pharmaceutical, Scientific Games, Switch Communications, and the forthcoming UFC headquarters.
Panattoni officials expressed confidence that the location of the property combined with a severe shortage of big box industrial product will enable a fairly quick lease-up of the approximately 297,000-sq-ft. (27,591-sq.-m.) warehouse component of the campus.
Plain to See in Plano
One day after the Las Vegas announcement, Los Angeles–based Regent Properties announced the transformation of Legacy Central — a mixed-use campus on former Texas Instruments property in Plano, Texas — into a "modern, collaborative and highly amenitized corporate destination." Regent acquired the property Dec. 17, 2015, from TI, which had owned the site since the 1980s and built the four office buildings and fitness center for its own use. TI will lease back two of the buildings through 2016, finalizing a phase-out from the campus.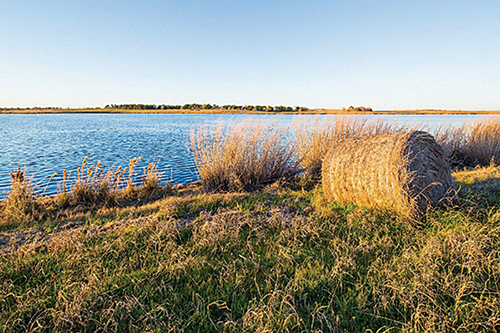 "Legacy Central is a dynamic, technology-oriented office and mixed-use project offering a prime strategic location; unparalleled, on-site amenity base; and forward-thinking design in a campus environment centered on engaging and intimate outdoor spaces," said Eric Fleiss, president of Regent Properties.
The site is entitled for up to 3.7 million sq. ft. (343,730 sq. m.), allowing large office tenants unique expansion opportunities via additional office buildings on a build-to-suit basis. A ground-breaking is planned for the second quarter of 2016. Common area work will be done in two phases: Phase 1 in 2016 and Phase 2 in 2017 after TI vacates.
Comprehensive Transition
You've never seen mixed-use like this.
In April, real estate advisor Bernard Uechtritz announced will act on behalf of Alcoa Inc. in the sale of the company's central Texas land holdings known as Sandow Lakes Ranch, with global marketing to begin immediately. The sale of the 33,700 acres (13,638 hectares) will include the land and select improvements, including 100 percent of the proven water rights and 100 percent of owned mineral rights. Once sold, Alcoa plans to lease back portions of the land for its industrial and power generation interests.
The ranch, valued at more than $250 million, is located within the "Golden Triangle" of Texas, 45 miles east of downtown Austin, and includes a conjunctive use water catchment and distribution system, industrial complex, coal reserves, mining operations, and productive agricultural land.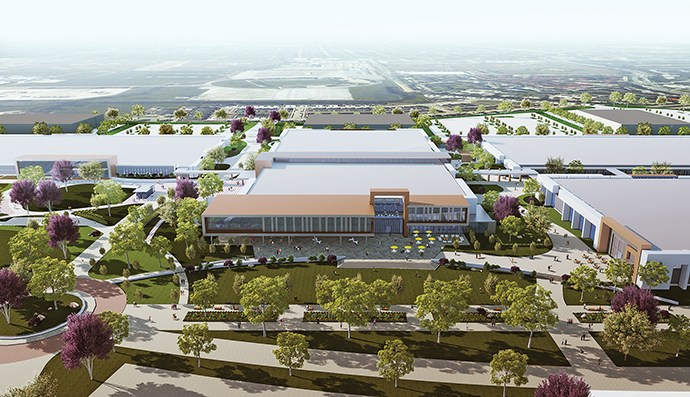 "The expansive ranch encompasses one of the largest private ground, surface and water rights opportunities available in Texas," said a release. "The proposed multi-billion-dollar Vista Ridge pipeline by the San Antonio Water System to distribute ground water to San Antonio, once built, will cross the southern end of Sandow Lakes Ranch."
"The property has vast mixed-use potential from water rights, farming and recreational opportunities, as well as commercial, residential, conservation and industrial opportunities, all with an established turnkey infrastructure, including intermodal facilities," said Uechtritz, an international real estate advisor for the Briggs Freeman Sotheby's franchise in Dallas, and founder of International Icon Properties. "We expect this property to sell quickly, as I believe this opportunity to be unprecedented in the region and state, and perhaps even nationally."