SPECIAL ADVERTISING SECTION
SHOVEL–READY SITES
From Site Selection magazine, May 2016
SHARE THIS ON SOCIAL MEDIA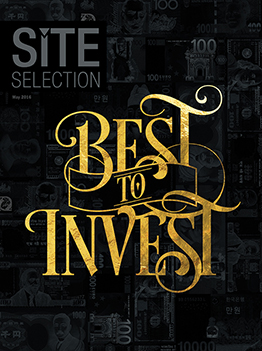 Long-Term Vision, Short-Term Results
Programs nationwide expedite development in order to speed up speed to market.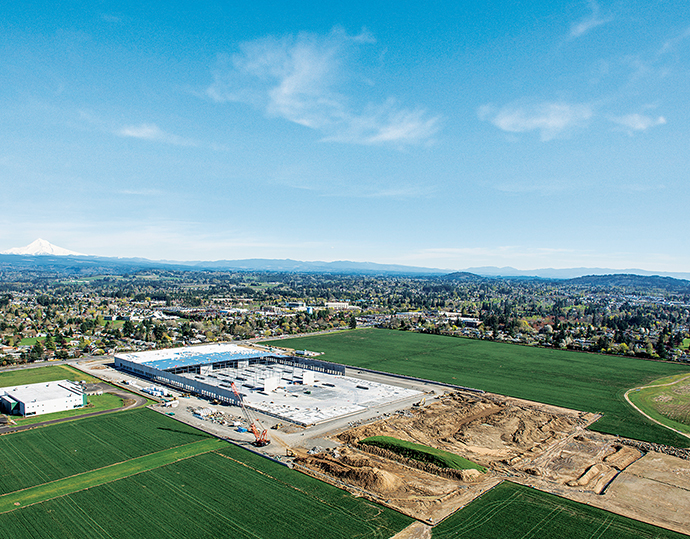 When BNSF announced its new Site Certification Program in March, it joined a long list of programs from states, regions, utilities and other railroads, all seeking to put prime parcels to optimal uses by corporate end users.
In creating such lists, the programs do those customers a few favors, as they essentially conduct early-stage site selection and preparation — without being too presumptuous about just how good those parcels are.
It's not like the railroad is a slouch when it comes to industrial development. BNSF operates approximately 32,500 route miles of track in 28 states, and also operates in three Canadian provinces. In February, not long before the announcement of the new program, the railroad announced that customers served by the freight rail provider invested $1.2 billion in new or expanded facilities in 103 communities across the BNSF rail network in 2015. It marks the fifth consecutive year that BNSF customers and local economic development organizations have invested more than $1 billion in a calendar year for new or expanded facilities. Their efforts resulted in the creation of more than 1,500 jobs. Specifically, BNSF played a key role in the expansion of agriculture-related facilities in Iowa, Montana, Minnesota, Nebraska, North Dakota, Texas and Washington, including the largest refrigerated warehouse in North America from Preferred Freezer Services in Richland, Washington.
To launch its program, BNSF developed a list of candidates and conducted in-depth reviews of 10 economic development criteria to determine if the industrial sites met BNSF's stringent readiness standards, which are intended to minimize development risks customers may face. After several months of due diligence — not unlike a customer's process — four made the cut.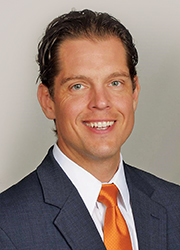 "BNSF's Site Certification Program creates significant value for customers who are seeking a rail-served industrial site by accelerating the process required for customer growth and development."
A customer who builds a new rail-served facility on a BNSF Certified Site is expected to save between six to nine months of construction time as a result of the site's advanced level of preparedness for development. "Factors known to be critical for a commercial development project include a true picture of property size and boundaries, the confirmed availability of utilities, public services, highway access, proper zoning for industrial usage and transparency of current land ownership," says the railroad. "Not only does BNSF complete an analysis of those factors to ensure the sites match the desired economic development readiness level, but BNSF also vets assessments on environmental issues, geotechnical reviews, and endangered species considerations or cultural matters such as land with known archeological value."
Not all of that saved time is related to technical issues — some of it comes from analyzing the intangibles.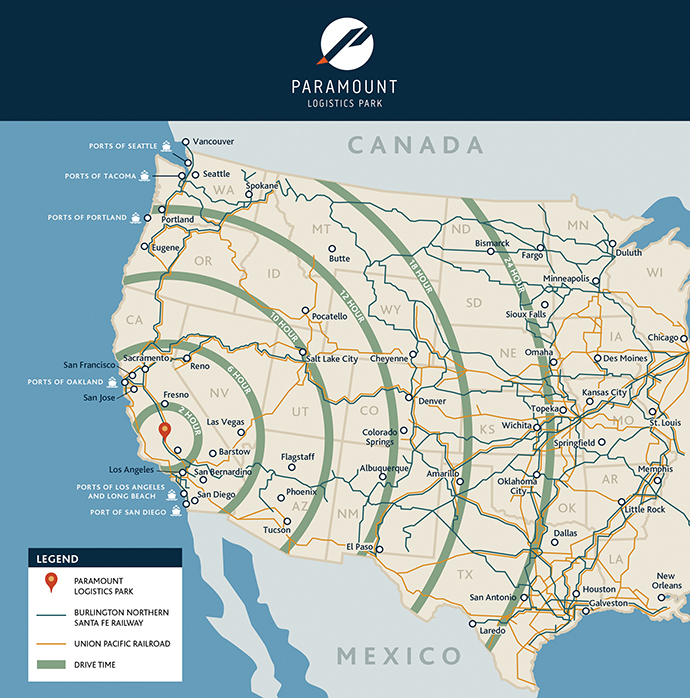 To be considered as a certified site, industrial sites agree to submit documentation that allows BNSF to look at tangible evidence of a commitment by the owner and the community to develop a high-quality industrial park or site that is strongly supported by a public-private collaboration and existing investments.
"BNSF's Site Certification Program creates significant value for customers who are seeking a rail-served industrial site by accelerating the process required for customer growth and development," said Colby Tanner, assistant vice president, Economic Development, who joined BNSF in late 2015 to replace the retiring and highly respected Vann Cunningham. "BNSF certification means customers will receive an inventory of industrial sites on BNSF's network that have received a rigorous review to confirm the site is shovel-ready for development." 
The four newly named BNSF sites offer lessons in shovel-ready quality:
It's Paramount
Located 150 miles (241 km.) north of the Port of Los Angeles/Long Beach, Paramount Logistics Park is a 1,625-acre (658-hectare) park in Shafter, California, associated with Shafter Rail Terminal, with 17,500 feet of track and a switching locomotive. Roll Real Estate Development, a division of Roll Global, is the developer. New intermodal rail connecting to the BNSF mainline services northern and southern California.
A 2014 study by JLL (commissioned by Roll) found the attractiveness of the hub outranked such hubs as Moreno Valley and Stockton, California; Las Vegas and Reno, Nevada; and Goodyear, Arizona, when comparing transportation infrastructure, proximity to population centers, workforce availability and growth, wage rates, real estate costs, omni-channel and e-commerce fulfillment, and local and state incentives programs.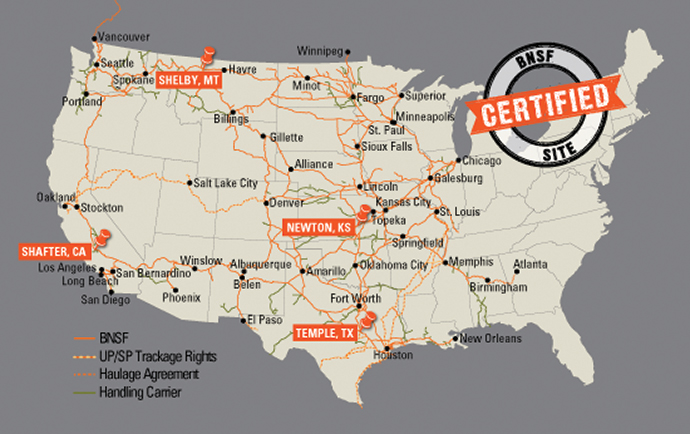 "We found Shafter had the most attractive workforce, both qualitatively and quantitatively, of the California competitors," said Kelly Gray, vice president at JLL, representing the research team at JLL Supply Chain & Logistics Solutions. With major Interstate proximity, the park already is home to operations from Target and American Tire, among others.
You're in Kansas
Located north of Wichita, Kansas Logistics Park — BNSF's second featured site — offers two 42-acre (17-hectare) parcels for industrial development in Newton, Kan., and provides rail access to BNSF via the Kansas and Oklahoma Railroad and offers direct access to Interstate 135 and State Highway 50. The central location enables original equipment manufacturers and suppliers to minimize the burden of transporting large components into the heart of the nation's wind resources. A cooperative agreement between the logistics park and the Port of Catoosa in Tulsa allows for inland access to barge transportation, and the park has a separate cooperation agreement with the Port Authority of Kansas City, Missouri.

North Carolina's Certified Sites program has been around since 2001, and today counts 70 parcels in its portfolio, accessible via the AccessNC buildings and sites portal.


The BNSF program may breathe new life into a property that seemed primed for take-off in 2010 when Tindall Corp. said it would build a plant there to manufacture concrete pylons for high-altitude wind turbines, and Colorado-based New Millennium Wind Energy chose the park in 2011 as the site of its first manufacturing facility for the production of wind turbines. However, national renewable energy policy questions and engineering issues hampered progress. As the park targets such sectors as agriculture, aerospace and energy, it offers 61,000 manufacturing employees and 30,300 aircraft workers staff and a cluster of more than 1,000 manufacturers within a 50-mile radius.
Almost Another Country
Located 30 miles south of the Canadian border and 80 miles east of Glacier National Park, the Port of Northern Montana Multimodal Hub Center in Shelby, Montana, offers a 93-acre (38-hectare) site with direct access to BNSF and offers access to Interstate Highway 15 and U.S. Highway 2. the Center represents a major enhancement of regional logistics capacity including site development, new and enlarged roads, other traffic improvements, and nearly 15,000 feet of new rail line.
The region is poised to be a national wind energy leader. Shelby's logo, in fact, features wind turbines looking down on a passing freight train. In July 2013, the Hub Center's development was jump-started by a US Department of Transportation TIGER grant of nearly $10 million. The TIGER grant built on $254 million in private investments already pledged for related construction projects to be built in the Shelby area. 
"The Multimodal Hub Center will provide Montana with an inland port that will help increase trade and create economic opportunities for its residents and businesses," said US Transportation Secretary Anthony Foxx. The fully functional inland port is capable of accepting and delivering unit trains, containerized cargo, and large industrial equipment and materials. The region's first intermodal hub means less freight costs for agricultural producers, and fewer delays related to Amtrak's Empire Builder long-distance passenger rail service. IMCO oversaw construction of the hub, which was the fourth and final phase of a massive regional railroad upgrade project that helped relocate a small BNSF railway facility from downtown to an industrial park just outside of town.
How bought in is the local community? In the fact sheet about the site, below BNSF Regional Manager Justin Pearson's name on the "Contact" list appears the name of Shelby Mayor Larry Bonderud, who was first elected in 1989, and who serves as the Port of Northern Montana's executive director in addition to his main gig as an optometrist.
Park District
Located 124 miles (200 km.) south of Fort Worth, the Rail Park at Central Pointe is a 306-acre (124-hectare) industrial site in Temple, Texas, and has approximately 10 miles of track switched by the Temple & Central Texas Railway, which connects directly to BNSF and offers direct access to Interstate 35. Union Pacific also serves the overall park.
This parcel is no scramble — it's the result of a long-term vision.
In 2008, the Temple Economic Development Corporation (TEDC) unveiled the collective name of an existing park and its new business and industrial parks, now known as the Parks at Central Pointe. The grouping consists of Airport Park at Central Pointe, Bioscience Park at Central Pointe, Enterprise Park at Central Pointe, and Rail Park at Central Pointe. In preparation for continued growth, the Temple Reinvestment Zone and the City of Temple invested a total of $22 million in new infrastructure in 2008 and 2009 to serve the four parks.

CSX's Select Sites program made its debut in 2012, and today includes 20 properties in 10 states, from Florida to Illinois.


Strategically located in central Texas midway between Dallas, Houston and San Antonio, the park has rail service, utilities, developed streets and its own fire station, airport and medical center. Within the Park there are approximately 10 miles of rail line. TC interchanges traffic with Class I rail carrier BNSF at Temple. Current tenants include: Wilsonart International, Performance Food Group, AkzoNobel Paints LLC, Mars Petcare, Pactiv, Artco-Bell Corporation, E.R. Carpenter L.P., H.E.B. Retail Distribution Center, Wal-Mart Distribution Center, McLane Distribution, Nortech Lubricants and Distribution Solutions, and Gulf States Toyota.
Lines of Business
Not all rail lines feel the need to deploy shovel-ready site programs: CN, Norfolk Southern, UP and Kansas City Southern house successful industrial development efforts without in-house site certification. Norfolk Southern assisted 93 industries in locating or expanding their businesses along its rail lines in 2015. The 61 new and 32 expanded industries represent an investment of $4.2 billion by customers, and are expected to create 6,200 new jobs in the railroad's territory, generating more than 85,000 carloads of new rail traffic annually.
CSX, however, set the standard, with its CSX Select Sites program that debuted in 2012. Select Site certification criteria include size, access to rail services, proximity to highways, workforce availability, natural gas, electricity, water, and wastewater, environmental and geo-technical standards. As of April, the list of sites totaled 20 properties in 10 states, from Florida to Illinois.
In February, CSX announced that the Washburn Switch Business Park in Cleveland County, North Carolina, has been designated a CSX Select Site. It's the third site in North Carolina to be designated a CSX Select Site.
"The fast-growing metropolitan areas of Charlotte and Asheville, North Carolina, as well as Greenville-Spartanburg, South Carolina, are all within a 60-mile radius of this site," said Carl Warren, director of ports and industrial development at CSX. "The Washburn Switch Business Park offers one of the best available rail-served industrial sites in this region."
CSX partners with The Austin Company, a nationally-known site selection consulting firm, to screen candidate sites and assist communities with the application and certification process.
"Over the last four years, Cleveland County and the City of Shelby have taken the right steps to position this property to be ready for rail-served development," said Jonathan Gemmen, senior location consultant for The Austin Company. "From purchasing the property, to designing and permitting utility extensions, to conducting the necessary environmental studies, these proactive steps send a welcoming message to prospective companies."
Among the site's attributes is a promising road plan. As various site selection experts have pointed out in the past, Interstate is good, but Interstate-quality four-lane highway is too. In early 2017, North Carolina Department of Transportation plans to open the first leg of the U.S. Highway 74 Bypass around the north side of Shelby.
"With an interchange at Washburn Switch Road, the Bypass will provide Interstate-quality access just a few hundred yards south of this site," said Eddie Holbrook of the Cleveland County Board of Commissioners.
The railroad also works with McCallum Sweeney Consulting to certify megasites on its network. Their number currently includes:
Glendale, Kentucky: 1,551-acre (628-hectare) site strategically located in central Kentucky; 47 miles south of Louisville and 125 miles north of Nashville; 67 percent of the nation's population only a day's drive away
Cecil Commerce Center in Jacksonville, Fla.: 1,500-acre (607-hectare), heavy industrial property; the only certified megasite in Florida
Mid-Atlantic Advanced Manufacturing Center in Greensville County, Virginia: 1,545-acre (625-hectare) site with frontage access to I-95 and convenient access to I-85; only 90 minutes from Virginia's ports; workforce of 1.9 million within a 60-mile radius of the site
White Hawk Commerce Park in Florence, South Carolina: 1,200-acre (485-hectare) site ideally located between Florence Regional Airport and I-95 in Florence County
Bay Minette, Ala.: 3,020-acre (1,222-hectare) site located in Baldwin County, Alabama; less than 50 miles from the Port of Mobile and half a mile from I-65
Chinook Site in Indiana: 4,500-plus-acre (1,821-hectare) property that straddles the Clay County-Vigo County border in west central Indiana; adjacent to I-70 and Terre Haute International Airport's 9,020-foot primary runway.
AllPoints Bulletin
The sort of long-term vision found in Temple, Texas, is familiar to the folks in Indiana, where it was way back in July 2006 that the Indiana Finance Authority announced AllPoints at Anson, a new development by Browning/Duke Realty located along I-65 to the northwest of Indianapolis, as a certified site for its new Shovel Ready program.
Today that program's three tiers of Silver, Gold and Prime (the best) include over 100 little pine tree symbols on the state's Site Selector Database map. And the 616-acre (250-hectare) AllPoints at Anson property — part of an overall 1,700-acre (688-hectare) mixed-use development — is still moving forward. AllPoints at Anson is home to such companies as Amazon.com and Weaver Popcorn. Upon full development, it will accommodate more than 7 million sq. ft. (650,300 sq. m.) of distribution, e-commerce, data centers and advanced manufacturing facilities.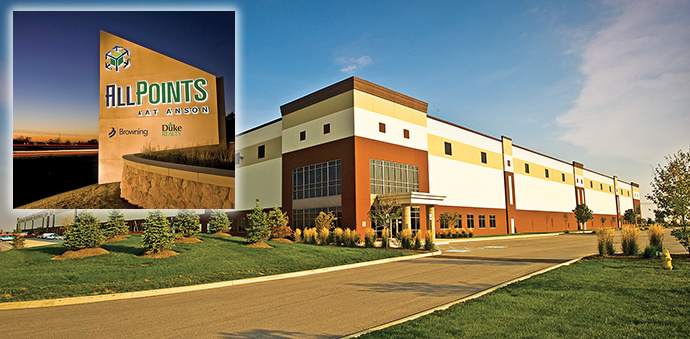 Browning/Duke announced in April that Telamon Corp. has leased part of All Points at Anson 19, one of 20 buildings in the park. The new, 242,512-sq.-ft. (22,530-sq.-m.) building is currently under construction and slated for delivery in September 2016.
"We are pleased that Telamon has chosen to expand its operations in AllPoints at Anson, one of the area's leading distribution hubs," said Mark Hosfeld, vice president of leasing and development for Duke Realty in Indianapolis. "This new building will provide Telamon with modern, first-class office, assembly and warehouse space, with ease of highway access and high visibility."
Telamon, one of the largest privately held companies in Indiana, was founded in 1985 and specializes in providing solutions for telecommunication networks, business process outsourcing, energy efficiency, industrial assembly, and telehealth services. The company will use its space in AllPoints at Anson 19 to supplement space at its headquarters in Carmel.

The Select Tennessee Site Certification program has data and Web resources as fully developed as its physical sites hope to be one day.


"Telamon's decision to locate in AllPoints at Anson is testament to the unparalleled advantages of this park," said Mark Susemichel, Senior Vice President of Development for Browning. "Last year, we elected to move forward with the completion of the pad for AllPoints at Anson 19, which put us in an excellent position to deliver the facility and meet Telamon's space needs in a short time frame."
States of Readiness
States and regions continue to build their portfolios of certified and prepared sites. Among the highlights:
Tennessee's Select Tennessee Site Certification program is widely regarded as a superior program with Web resources as fully developed as its physical sites hope to be one day.
The program currently features 39 sites in its portfolio, five of which have sold. They include three airport or aerospace-oriented properties in Sullivan, Shelby and Madison Counties, as well as sites along I-40 and I-75, and the Memphis Regional Megasite, a 4,100-acre (1,660-hectare) parcel midway between Memphis and Jackson, Tennessee, where the state has invested more than $106 million to date and where on-site CSX rail connects to five Class I rail systems. At the 40-acre (648-hectare) Dyersburg Rail Site, located just north of the Canadian National Railroad, a plan is in place to extend a spur onto the site through an adjacent right-of-way. In addition, the site has good accessibility to the Port at Cates Landing with Mississippi River transport access, a short distance to the north.

Just as states hope to get on companies' radar with these programs, communities work to get on states' radar too. The Tennessee Department of Economic and Community Development recently announced that the counties of Fayette, Humphreys, Lawrence, Maury, Scott, Unicoi, Van Buren and White had been chosen to participate in the spring round of the Select Tennessee Property Evaluation Program (PEP), launched in 2015 in partnership with Austin Consulting to improve the inventory of industrial sites and buildings in Tennessee by evaluating potential properties, advising counties on where investment may be most beneficial and what is needed to address issues. Selection was based on demonstrated local need for industrial properties and also on the county's ability to assemble viable properties with market potential.
"As Austin Consulting continues to assist in supporting TNECD with the Property Evaluation Program, our consulting group is impressed in the diversity of sites and communities located throughout the state," said Austin Consulting Managing Director Frank Spano. "Austin continues to look forward to working with the state and each community to uncover the best potential properties to advance the program further for future industrial development projects."
LED Certified Sites are development-ready industrial sites in Louisiana. LED certification is granted after an extensive application process and exhaustive review. The benefits of certification include official acknowledgement of a site's suitability and readiness and improved success in the site selection process. The program's rigorous review process is conducted by AECOM, an independent, third-party engineering firm.
As of April 2016, the program featured 82 sites across Louisiana, including nine in Monroe, five in the petrochemical capital of Geismar, four in Shreveport and five in Alexandria, including the 1,573-acre (637-hectare) England megasite on a former military installation.
There are currently 110 Build Now-NY sites across New York State, and 31 are certified Shovel Ready sites. Shovel Ready Certification is administered by Empire State Development (ESD). The program is an ongoing component of the Build Now-NY program, which was introduced in 1998.
The Minnesota Department of Employment and Economic Development's (DEED) Shovel Ready Program in March certified Interstate Business Park in North Branch, a 250-acre (101-hectare) site located about 40 miles north of St. Paul, just off Interstate 35. Now zoned for industrial use, the former farmland is suddenly the state's largest industrial park.
Other sites are located in Stewartville, Pine City, Red Wing, Rosemount, Becker and St. Cloud, where the city's 172-acre (70-hectare) Airport Business Park already is home to Geringhoff North America, an agricultural equipment manufacturer, and National Vision, the nation's fourth-largest optical company. International Falls, located on the Rainy River running between the US and Canada, is frequently referred to as the "Icebox of the Nation." But it's also home to North America's busiest rail port of entry. At a multi-modal district there adjacent to CN and MD&W railroads and to an industrial truck route connecting to U.S. Highway 53 and MN 11/71, gas, electricity, sewer, water and a rail spur have been implemented. Foreign Trade Zone status is available as are economic development financial incentives.

In Texas, a number of local, regional and utility programs combine to make it appear as if the whole state were at some stage of shovel-ready.


"The Shovel Ready Program is growing, with Interstate Business Park among 29 sites that have been certified in Minnesota since the program began in 2009," said DEED Commissioner Katie Clark Sieben. "Communities are participating in this program because it gives them a competitive edge when it comes to attracting new businesses and jobs."
In Northwest Wisconsin, Momentum West, in coordination with partner organizations, offers the Gold Shovel Ready sites certification program. The program assist communities, counties, and private land owners in packaging and marketing development ready land to site selectors and business owners looking to locate in or expand in the Momentum West region. This program is a collaborative effort with WEDC.
A total of 19 sites are included in Oregon's Certified Shovel Ready program.
"Today's business environment demands that a supply of market-ready, employment-oriented sites specifically zoned for industrial or traded-sector uses are available for development within 180 days or less," says the state. "Oregon's Certified Shovel Ready program meets this demand by verifying that a site is market-ready and developable. Certified sites are then advertised in the global real estate market to attract and grow traded-sector businesses in Oregon."
In July 2015, the first industrial development lot at the program's Gresham Vista Business Park was sold to Trammell Crow for the construction of a 600,000-sq.-ft. (55,740-sq.-m.) Subaru Master Distribution Facility. The facility, relocated from Japan, will serve as a distribution center for auto parts in the Northwest (West Coast to Denver). Subaru anticipates employing 30-50 people with an average wage of $20/hour. The distribution center is scheduled to be operational October 2016.
In Texas, a number of local and regional programs combine to make it appear as if the whole state were at some stage of shovel-ready. AEP's Quality Site Program, in partnership with McCallum Sweeney, is among several in play as companies look for guidance in such a huge territory. Among the most recent sites to join the program is the Harlingen Aerotropolis at Valley International Airport, which was designated in 2015.
The Ohio Job Ready Sites (JRS) Program, like every other state's, was created to bolster the portfolio of industrial sites, and includes such locations as the Van Wert megasite, EastPointe Business Park in Zanesville and BioHio Research Park in the perennially top-performing micropolitan area of Wooster. But one of the program's first sites — West Central Ohio Industrial Center (WCOIC) at the intersection of I-75 and US 33 in Wapakoneta, Ohio — is trying to go that recognition one better.
"With the State's JRS grant and the City of Wapakoneta's investment, more than $7 million has been invested in developing this 700-plus-acre industrial park," says the community, referencing its certification by Austin Company and available sites ranging as large as 471 acres (190 hectares). "The WCOIC is now an industrial park that is truly Beyond Shovel Ready."